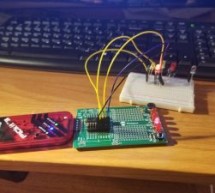 This guide hopefully will show you how to write C code that will allow you to read in an analog input (AI) value to your PIC microcontroller. I am using a PICkit 3 programmer with a PICkit 2 18-pin demo board. The microcontroller is a PIC1827, but the ideas discussed in this article will be applicable to many other PICs as well. Step 1: Initial Requirments Hardware Required - PICkit programmer - PIC microco ...
Read more

›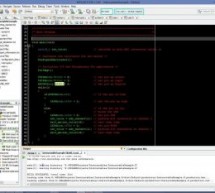 PIC microcontrollers are a very useful and versatile tool for use in many electronic projects. They are very inexpensive and easy to find. They are also very powerful and many are capable of speeds up to 64 MIPS using the internal oscillator block, about 16 times faster than most comparable AVR microcontrollers. PICs are also easy to program, however getting the project set up can some times be tricky. Thes ...
Read more

›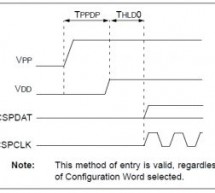 For programming PIC microcontrollers we require a piece of hardware that can communicate between the computer and the microcontroller known as a programmer. There are several programmers available out there but we will be using PICkit3 for this example due to its versatility. One important note before we start, is that if you plan on buying a PICkit3 programmer/debugger, make sure you buy it from Microchip ...
Read more

›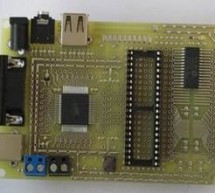 A very well designed specifically for microcontroller projects useful test card can be used in many different kılıflarda integrated standard input output ports that can be used for a long period of time, a... Electronics Projects, All-in-One Microcontroller Experiment PCB "pic development board, " A very well designed specifically for microcontroller projects useful test card can be used in many different k ...
Read more

›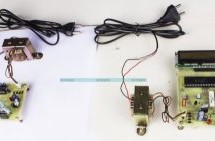 In our day-to-day life, we consume electrical energy for various purposes such as for powering electrical appliances, gadgets, devices, machines, and so on. So, it is essential to measure the amount of power consumed to generate electricity bill which is usually done by energy meters. In general, AC power is measured using various techniques, here in this article let us discuss about AC power measurement me ...
Read more

›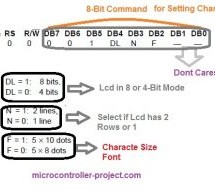 Character lcds can display character of font size 5x8 and 5x10. In 5xn, 5 represents number of coulombs and N represents number of rows. Character lcd's especially which are controlled by Hitachi HD44780 controller can display 5x8 and 5x10 size font character. Some lcd's can only display character in 5x8 font. In this project i am going to teach you how to display characters of font size 5x8 and 5x10 on cha ...
Read more

›
Build a low-cost and very simple serial programmer for a PIC16F84 Microchip Flash Microcontroller. Below picture is my personal writer for F84 chip, it works very nice with Nigel WPicProg V1.20. Introduction I finally found a very nice universal window based software designed to work with any serial programmers for PIC16F84, i.e., WPicProg16 V1.20, written by Nigel Goodwin. Build this programmer before star ...
Read more

›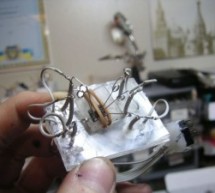 This is a homemade adapter I made for programming SOIC/QFN size microchips that I use in my micro airplanes (http://maxoffsky.com/tech-blog/rc-micro-spitfire-airplane-build-log/). I had trouble connecting the chips any other way so I made my own universal adapter. This could also be used to do In-Circuit programming without removing the chip from the PCB. If you want an adapter to connect and fit any size m ...
Read more

›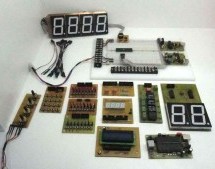 After testing many systems development for PIC and AVR microcontrollers, none satisfy me. So I created this system with breadboard that has satisfied me. Step 1: More space free In this development system, I put two protoboards turned 180 degrees from each other. The space that is left to just enough space to insert a 40-pin microcontroller. But I'm planning to create a version with movables protoboards  to ...
Read more

›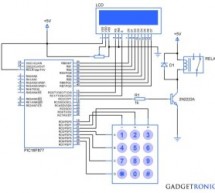 Electronic code locking system is extremely useful in protecting our precious possessions and can be installed anywhere with bit of engineering in it. We are widely familiar with the Password based e-locks and might have installed in our house. But we are going for Electronic locks made by any company when you can make one by your own. This project demonstrates you how to make a PIC microcontroller based si ...
Read more

›