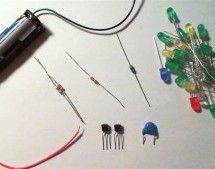 The Joule Thief is such an easy and simple device, but what it does is amazing. It can use a battery that is not usable in any other electronic device and give it life again. It can even take a battery that won't even power a basic LED by itself when it is brand new (1.5 volt AA) and amplify the power so that it can. This "Joule Thief" circuit, using a battery that won't work in any other device, can power ...
Read more

›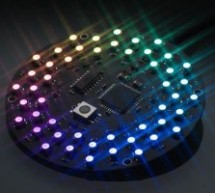 Aurora 48 is a compact and thin profile full-color LED sequencer. It's built entirely with surface mount components, so the profile is nice and clean. Features Capable of individually controlling 48 Full color LEDs. Each LED can be faded in 7 bit per channel - 2,097,152 colors. Gamma corrected brightness curve for very smooth fades. Simple, one button control. 11 sequence pattern (as of firmware version 1.0 ...
Read more

›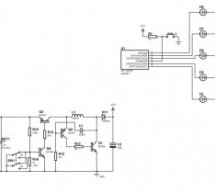 LED message system on a Strida folding bicycle wheel After I've bought my strida folding bicycle, one of the first things I've done was to check out instructables.com for any strida related projects. And quite astonished to see that there wasn't any. So I've planned to make an instructable that can be used on my (and also others') strida. I think this is the first (and only so far) project in instructables, ...
Read more

›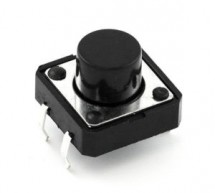 I hope that you already go through the first tutorial of MPLAB XC8, Getting Started with MPLAB XC8 – LED Blinking. In that tutorial we learn how to use an output pin by driving an LED. In this we will learn how to read an Input pin using a push button switch. We already seen that TRIS register is used to set direction of each IO pin, ie Input or Output and PORT register is used to read or write status of an ...
Read more

›
Description This project functions as a simple strobe for driving an LED.  The use of an output transistor allows it to pulse the strobe LED with a current up to 100mA. Four jumpers provide options for changing the pulse width, strobe repeat interval and single or double strobe flash.  The programmer ready code has default timings which are easily customised by editing values in the PIC's EEPROM at programm ...
Read more

›
This is the second tutorial of our PIC Tutorial Series. In our previous tutorial Getting started with PIC Microcontroller: Introduction to PIC and MPLABX, we learnt the basic stuff about our PIC microcontroller, we also installed the required software and purchased a new PicKit 3 programmer which we will be soon using. Now we are ready to get started with our First LED blinking Program using the PIC16F877A. ...
Read more

›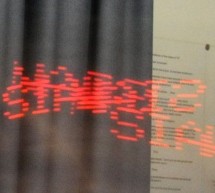 An LED Persistance Of Vision Name Badge This Instructable shows a name badge that I have built for my daughter. I have seen the Defcon badges, and thought they were cool. Why cant my kids have one as well - but specially built for them? So here you go - A simple badge that uses a PIC 16F88, and a handful of LEDs, and flashes your child's name in lights when they shake it, or push a button. I have left space ...
Read more

›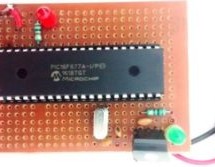 In our previous two tutorials we discussed How to Get Started with PIC using MPLABX and XC8 compiler, we have also made our First LED Blinking Program with PIC and verified it by simulation. Now it's time for us to get our hands on to the hardware. In this tutorial we will build a small circuit on a Perf Board for Blinking the LED using PIC. We will dump the program to our PIC microcontroller and verify the ...
Read more

›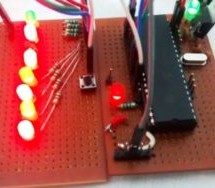 In our previous tutorial, we learnt about Blinking a LED using PIC microcontroller and built the same circuit on Perf board. Then we used PICkit 3, ICSP and MPLAB IPE for dumping the program onto our Perf board. Now, in this tutorial we will advance our self to using more pins on the PIC microcontroller. We will use 7 outputs (LEDs) and one Input. For this tutorial we will use the old Perf board (shown belo ...
Read more

›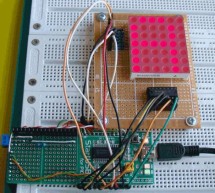 LED dot matrices are very popular means of displaying information as it allows both static and animated text and images. Perhaps, you have encountered them at gas stations displaying the gas prices, or in the public places and alongside highways, displaying advertisements on large dot matrix panels. In this experiment, we will discuss about the basic structure of a monochrome (single color) LED dot matrix a ...
Read more

›