In Lab 6, we discussed about interfacing a seven segment LED display to a PIC microcontroller. The seven segments were driven individually through separate I/O pins of the microcontroller. If we do just like that then for 4 seven segment LED displays, 28 I/O pins will be required, which is quite a bit of resources and is not affordable by mid-range PIC microcontrollers. That's why a multiplexing technique i ...
Read more

›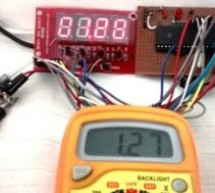 This is our 9th tutorial of Learning PIC microcontrollers using MPLAB and XC8. Till now, we have covered many basic tutorial like getting started with MPLABX, LED blinking with PIC, Timers in PIC, interfacing LCD, interfacing 7-segment etc. If you are an absolute beginner, then please visit the complete list of PIC tutorials here and start learning. [caption id="attachment_12857" align="aligncenter" width=" ...
Read more

›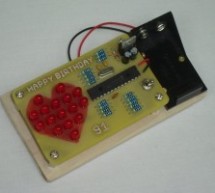 With my Grandma's birthday fast approaching I wanted to put something together that was not too complicated but still sweet enough to make for a cool widget gift. Since fading LEDs never seem to go out of style and grandmas always love to see a heart, putting two and two together here was a no-brainer. The concept for this small birthday present was to create a small heart shape with red LEDs and then to dr ...
Read more

›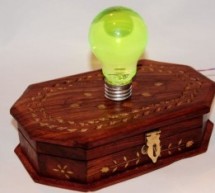 Spooky Led Lamp This is a hollowed out light bulb filled with fluorescent liquid and two UV leds plus one red led immersed in the liquid. When turned on the light bulb flickers for a while then starts to pulsate randomly with the UV leds giving a spooky but rather nice look. The bulb is held to the box by two small magnets that also is used as contacts for the power to it. I got the inspiration for the proj ...
Read more

›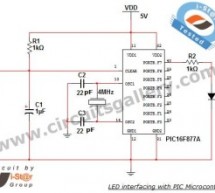 How to interface LED with Microchip's PIC microcontroller? How to connect LEDs to a PIC microcontroller? LED interfacing is the stepping stone for microcontroller development. This is a simple embedded program for PIC 16F877A to interface LEDs, suitable for beginners who wish to study basics of embedded microcontroller programming. The program is developed through Micro C compiler, one of the best solutions ...
Read more

›
In this article, we will show how to drive a 7 segment LED Display using a PIC16F690 microcontroller. This PIC16F690 microcontroller chip is actually a part of the PIC2 Starter Kit, so we will actually be using this starter kit to drive the LED Display. A 7 Segment LED Display is an electronic device that contains 8 individual LEDs. Each of the LEDs can either be on or off. Depending on which LEDs are lit d ...
Read more

›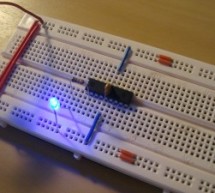 This post provides the LED blinking code (compiled in MPLAB + HI-TECH C) for PIC18F452. Complete project code and the proteus simulation can be downloaded from the Downloads section at the bottom of this post. The following diagram shows the required circuit. In this project a crystal of 10MHz is used with PIC18F452. This crystal frequency is fed into PLL of PIC18F452, which boosts it to 40MHz. As we know t ...
Read more

›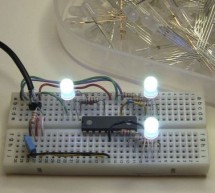 Quick & Easy RGB-LED Tester Have you ever built a project with a lot of LEDs, and found out that one of the LEDs was defective? Although it's somewhat rare, there are some defective LEDs when you go through hundreds of them. I found that RGB-LED have high defect rate, most likely due to the fact that each of them has three LEDs (R,G,B) in them. I have had a few situations where one of the RGB LEDs was n ...
Read more

›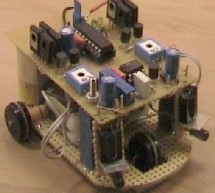 General description erberes is a small three wheel robot that avoids obstacles which it senses with its active infrared sensors. Each rear wheel has its own motor, the single front wheel is not powered. The robot steers "like a tank" by rotating the rear wheels in opposite direction. The sensors are built with infrared LEDs which are running at 36kHz and two 36 kHz remote control receiver modules. When the ...
Read more

›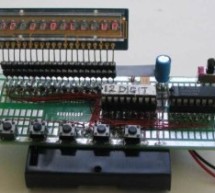 It's 1970 and a 12 digit LED Display for pocket calculators has just been released. Nation Semiconductors are in the forefront of designing miniature displays for calculators and have a range from 2-digit to 16-digit displays. The actual 7-segment displays are so small it takes a bubble magnifier in front of the LEDs to see the digits. We have used one of these in this project. Fast forward to 2011. These d ...
Read more

›