LED's have become most important component in lighting industry due to its miniature size and less power consumption. Also LED lights are lot more attractive than the primitive lights used once. This project focused on building an remote controlled LED with multiple lighting effects. Imagine setting the mood of your room using remote, will be cool isn't it. DESIGN OF RECEIVER AND CONTROLLER: The receiver an ...
Read more

›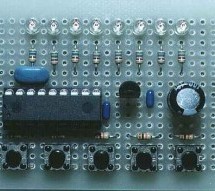 This is my first simple PIC program. It will flash an LED continuously at approximately 1Hz. It is a very simple loop that delays for 500 milliseconds (half a second) with the LED on, and then delays for 500ms with the LED off. Thus, the LED flashes at 1 Hz! The schematic for this circuit shows that the wiring is simple: connect a crystal oscillator across pins 15 and 16 and add the capacitors to ground. Wi ...
Read more

›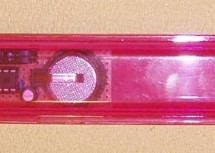 The project uses flashing LEDs to present shot message in the air by swinging a wand around above the head. A perfboard is used to construct the circuit that is powered by 2 coin cells type CR2016. The power fluctuations from excessive load on the coin cells can be prevented using the electrolytic capacitor. A toothbrush holder is used to make the message wand since swinging around the exposed sharp edges o ...
Read more

›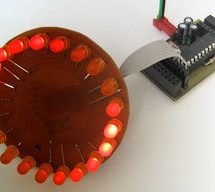 The LEDactus is my version of a dry climate niche dweller like a cactus. LEDactus is immobile and attempts to survive by creating a pleasant display. This is of course in the hopes that passersby will be so entranced that they will build the LEDactus' progeny. Initial generations create a simple but pleasing display. Later generations attempt to produce more complex and mesmerizing displays. Finally, in the ...
Read more

›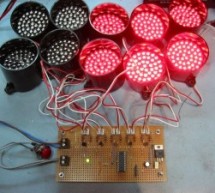 Description Featured in Electronics Weekly Gadget Freak (15/08/2008) The Control board for this project is now available in kit form or fully assembled and tested. Please visit the Picprojects on-line shop for more details This project provides an simple F1 motor racing style 5 light race start sequence with a fixed or random delay that you can use on a real race track, kart circuit or even your slot-car ci ...
Read more

›
The RGB LED contains three LEDs encased in one shell: Red, Green and Blue (some contain an extra blue led - as blue LEDs generate less output intensity (candela) per mA). It looks like a single white led except that it has four leads - one for the common ground connection and one for each led. Basic operation The average current through each of the LEDs determines it's light output i.e. its contribution to ...
Read more

›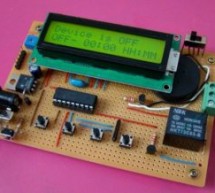 Digital timer switches are used to control the operation of electrical devices based on a programmed schedule. This project describes a programmable digital timer based on the PIC16F628A microcontroller that can be programmed to schedule the on and off operation of an electrical appliance. The appliance is controlled through a relay switch. This timer switch allows you to set both on and off time. That mean ...
Read more

›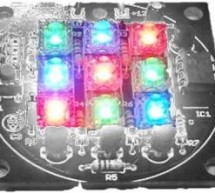 This project is an update to the original RGB LED PWM Driver.  The new version allows the use of either 5mm LEDs or the square bodied Superflux / Piranah style LEDs.  The circuit now uses bipolar transistors rather than MOSFETs which make it more suitable for novice constructors and for the first time this project is available as a kit with all parts required to assemble the PCB including the superflux LEDs ...
Read more

›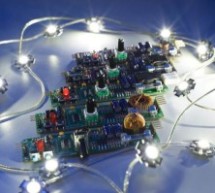 *** There's a firmware update. Please check out! *** LEDs are taking over conventional lighting every day. High-power LEDs over 1W are becoming more and more affordable, and I wanted to start using them to replace the lighting fixtures around me. However I realize that finding and configuring the power supply was a bit of a pain, since I wanted to use different LEDs in different configurations depending on ...
Read more

›
When it comes to debugging a microcontroller circuit, there aren't a lot of simple options.  Since a microcontroller circuit might have multiple things going on at the same time, measuring voltages with a DMM isn't an option.  Using an computerized In-Circuit-Debugger solution is expensive and elaborate, and time-consuming to set up.   People often resort to connecting banks of LEDs to the circuit, but this ...
Read more

›