Microsemi is selling its SmartFusion2 SoC FPGA dual-axis motor control kit with a modular motor control IP suite and reference design for $599 for a limited period. The kit, which simplifies motor control designs using a single SoC FPGA, is scalable across multiple industries such as industrial, aerospace and defense. Typical applications include factory and process automation, robotics, transportation, avi ...
Read more

›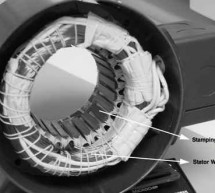 The brushless DC (BLDC) motor is becoming increasingly popular in sectors such as automotive (particularly electric vehicles (EV)), HVAC, white goods and industrial because it does away with the mechanical commutator used in traditional motors, replacing it with an electronic device that improves the reliability and durability of the unit. Another advantage of a BLDC motor is that it can be made smaller and ...
Read more

›
The module has been designed around LMD18200 from Texas Instruments. The LMD18200 is a 3A H-Bridge designed for motion control applications. The device is built using a multi-technology process which combines bipolar and CMOS control circuitry with DMOS power devices on the same monolithic structure. Ideal for driving DC and stepper motors; the LMD18200 accommodates peak output currents up to 6A. An innovat ...
Read more

›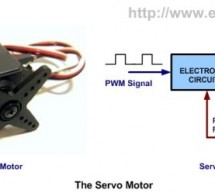 Servo motors are widely used in robotics and industries for motion control. They can be controlled by PWM signals where the required angle of rotation can be located by a particular PWM signal. So In this article we'll see in detail on PWM servo control and how servo motor control using pic16f877a is possible. Servo motors have an output shaft which is connected to an arm and the mechanical connections are ...
Read more

›
Dual Motor L298 H-Bridge Control project can control two DC motors connected to it. The circuit has been designed around popular dual H-Bridge L298 from ST. This circuit has current sense resistors for both H-bridges to provide voltage which enables this board to use in stepper motor applications. Specifications Motor supply : 7 to 46 VDC Control Logic Supply : Standard TTL logic level Output DC drive to mo ...
Read more

›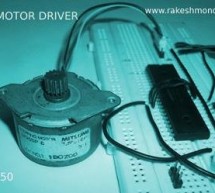 Stepper Motor Tutorial In this tutorial we are going to drive a Single unipolar stepper motor using PIC18F4550 Microcontroller in various different stepping modes. The source code and Project files are free to download at the end of this page. Stepper motor due its excellent features is very famous in between hobbyist for various robotic applications. Running DC, Stepper motor and servo is the most basic re ...
Read more

›

H-Bridge has been designed around IR2104 IC from international Rectifier. The board has been made mainly for DC-Motor application. The driver can handle load up to 8-10Amps. I have tested this board with 36V DC supply . The circuit uses N Channel IR540 MOSFETS from international rectifier. IR540 requires large heat sink for 10Amps load. Board has shunt resistor to provide voltage proportional to current flo ...
Read more

›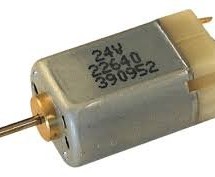 Microcontroller are widely used in electronics gadget and are one of the key element in developing any project and thus this project used 8051 microcontroller and will help in teaching about interfacing of temperature sensor with ATMEL microcontroller by means of ADC, to display the temperature on a 16x2 LCD and to rotate a DC motor at two different speeds at various temperatures. This project on digital th ...
Read more

›
In a DC motor, the stator is a permanent magnet and the rotor has the windings, which are excited with a current. The current in the rotor is reversed to create a rotating or moving electric field by means of a split commutator and brushes. On the other hand, in a BLDC motor, the windings are on the stator and the rotor is a permanent magnet, hence the term inside-out DC motor is coined. To make the rotor t ...
Read more

›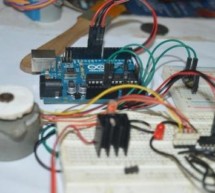 Stepper Motor Drivers USB Stepper Motor Driver Stepper Motor Driver PIC18F4550 --Stepper Motor schematics Stepper Motor Speed Controller Stepper Motor driver PIC18F2550 IR Interterface to Stepper Motor Stepper Motor Speed controller using PIC18F4550 This tutorial is all about tuning the speed of a stepper motor using a potentiometer. The idea is to throttle up or down the speed of a stepper motor using inbu ...
Read more

›