Display Visions' 0.84″ 96 x 16 OLED display is ideal for small, compact low-power applications
Display Visions' yellow OLEDs come packaged as a complete module that includes all required logic at only a 1.34 mm thickness. With a built-in controller, 2000:1 contrast ratio, 10 µs response time, viewing angles greater than 160°, and the ability to withstand harsh environments due to its extreme temperature range of -40°C to +80°C, these displays will offer any industry an upgrade to their current monochromatic character application.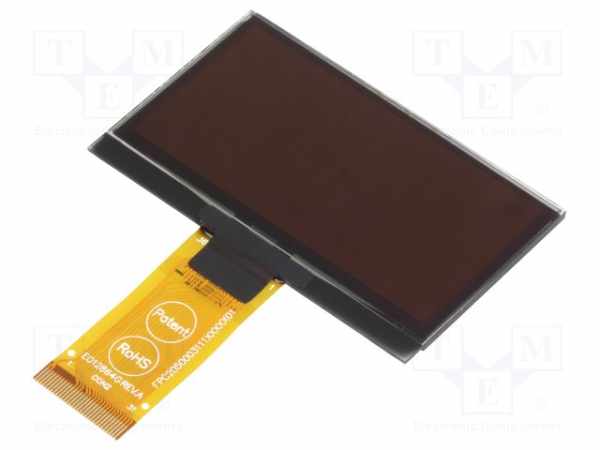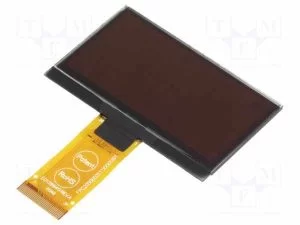 All OLED displays can be evaluated using the EA 9781-USB evaluation board, and a free simulator tool can be downloaded to start the design process.
Features
0.84″ low-power OLED (15 mA typ.)
Temperature range: -40°C to +80°C
96 x 16 dots
Bright white content with unlimited viewing angle
Includes SSD1306B controller
EA W096016-XALW: I²C-Bus interface
EA W096016-XBLW: I²C-Bus and SPI interface (3- and 4-wire)
Fast response time (10 µs) even at -40°C
Connection by stamp soldering or ZIFF connector
RoHS, CE, and REACH compliant
Read more: EA W128064-XALG COMPACT LOW-POWER OLED DISPLAY