WINSYSTEMS Debuts Industrial-Rated Mini-ITX Form Factor Carrier for COM Express Type 10 Mini Modules
U.S.-made ITX-M-CC452-T10 board provides extensive connectivity for Type 10 mini-module designs and a production-ready -40C° to +85°C edge computing solution with COMeT10-3900 cards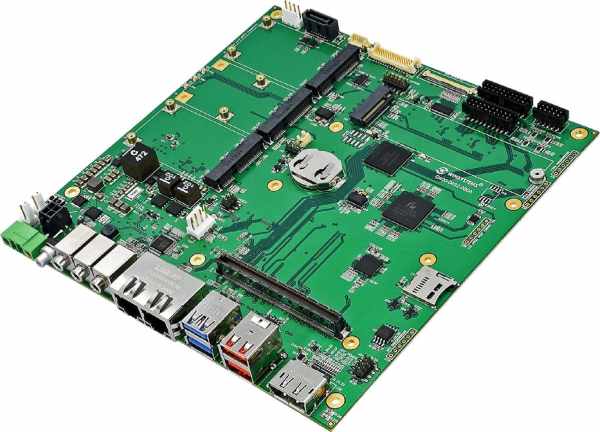 Grand Prairie, Texas, March 2, 2021 /PRNewswire/ — Leading industrial embedded computing designer and manufacturer WINSYSTEMS today introduced its first Mini-ITX form factor carrier board to complement and support its COMeT10-3900 COM Express Type 10 mini modules. The ITX-M-CC452-T10 carrier platform is designed with industrial components for testing products in development and to deliver highly reliable performance in operating environments with temperatures of -40°C to +85C°.
Our new industrial COM Express carrier provides a reference point for customers when testing and troubleshooting their own or another COM Express Type 10 carrier design," said WINSYSTEMS' Technical Sales Director George T. Hilliard. "And, because it supports all interfaces from our recently introduced COMeT10-3900 COM Express modules, these two products can be readily deployed as a complete embedded edge computing platform.
WINSYSTEMS's newest COM Express market entry offers the assurance of a USA-designed and manufactured product fully backed by expert technical guidance, BIOS customization, and convenient customer service based in the heart of Texas. This translates to superior quality and better support for greater confidence in the end product – coupled with rapid, more predictable delivery for shorter lead times and reduced time to market.
Read more: NEW ITX-M-CC452-T10 BOARD WITH BUILT-IN STORAGE SPANS MICROSD, SATA AND MSATA