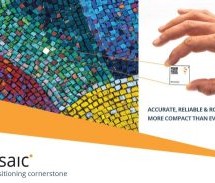 mosaic is Septentrio's most compact high-precision GPS/GNSS receiver module. This next-generation receiver is now available for trial with its newly released development kit. Septentrio announces today that the mosaic development kit is available for testing and integration. mosaic is Septentrio's most compact next-generation, high-precision multi-frequency GPS/GNSS module. This receiver brings precision an ...
Read more

›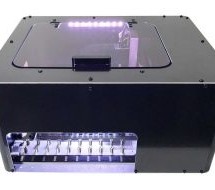 Hong Kong-based Amoeba Robotics is set to launch a pick and place machine for engineers, designers, and makers to conveniently automate the assembly of their PCBs ontop of their desks, with a more affordable price range going for $1,950. This is incredible because most pick and place machines are incredibly expensive, with the desktop models running into thousands of dollars or more. Founded in 2010, Amoeba ...
Read more

›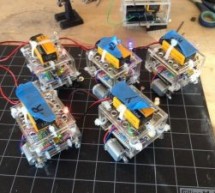 A growing branch of robotics research is the study of swarm organization, emergent behavior and artificial intelligence through the use of autonomous robotic agents. In this Instructable, I'm going to walk you through a one week project that I created as part of my Masters Architecture studies at theCalifornia College of Arts in collaboration with Prerna Auplish. The studio, run by Jason Kelly Johnson and M ...
Read more

›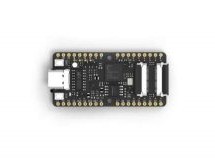 Sipeed MAix: AI At The Edge AI is pervasive today, from consumer to enterprise applications. With the explosive growth of connected devices, combined with a demand for privacy/confidentiality, low latency and bandwidth constraints, AI models trained in the cloud increasingly need to be run at the edge. MAIX is Sipeed's purpose-built module designed to run AI at the edge, we called it AIoT. It delivers high ...
Read more

›