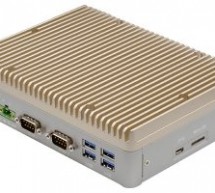 AAEON, an industry leader in AI solutions, announces the BOXER-8170AI, our newest embedded [email protected] computing solution featuring the NVIDIA Jetson TX2. Equipped with four PoE LAN ports and four USB 3.0 ports, the BOXER-8170AI provides stability and flexibility for AI edge networks. The BOXER-8170AI features the powerful NVIDIA Jetson TX2 6-core processor, designed by pairing the Dual Denver 2 and Quad ARM 57 ...
Read more

›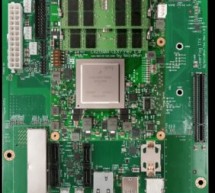 SolidRun has announced pre-sales for $550 for its developer-oriented "early access" edition of a high-end networking board that features NXP's 16-core, Cortex-A72 LX2160A. The beta-stage HoneyComb LX2K early version board will ship in September, and the $750 model with extra features will go on sale in October 2019. The HoneyComb LX2K is a sandwich-style board designed based on a COM Express Type 7 module, ...
Read more

›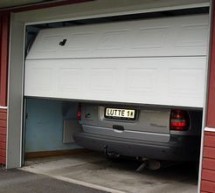 Garage door to check the projects prepared Microchip PIC series microcontrollers prepared by RF Modules with remote-controlled garage door control PIC16F628 (C language / udede rf module) IR infrared garage in control PIC16F84 (PBUH)... Electronics Projects, RF IR Remote Garage Door Control Projects PIC16F628 PIC16F84 "microchip projects, microcontroller projects, pic16f628 projects, pic16f84 projects, " Ga ...
Read more

›
When people hear of a microcontroller, they probably think of a small remote control. A microcontroller is essentially that, but there's much more to them than remote control. Microcontrollers are responsible for running most electronics today. They're tiny enough fit in most objects, and they're capable of interpreting data and converting it into an action. Read on to learn about what microcontrollers are ...
Read more

›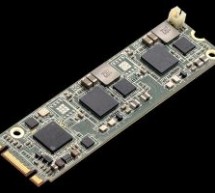 The AI Core XM2280 features two Intel Movidius Myriad X VPUs and is the first AI module from AAEON built to the m.2 standard. AAEON, an industry leader in AI Edge computing solutions, announces the release of the AI Core XM2280, expanding the family of UP AI Core X modules powered by Intel Movidius Myriad X. The AI Core XM2280 is the first in a series of AI modules from AAEON built to the m.2 standard, and ...
Read more

›
WiFi based home automation products are cheaper compared to ZigBee or Z-Wave products, but the downside is that WiFi devices need an internet connection to perform their function. A lot of those IoT devices don't just communicate on your local network, they also talk to the outside world via the internet. IoT devices like simple smart plugs, sensors, and all kinds of home automation gadgets don't always hav ...
Read more

›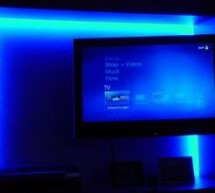 PIC16F737 RGB led control circuit based on microcontroller for remote control (RC5 Protocol) can work with different modes according to the color of the color change of the environment with the photo sensor a905013.... Electronics Projects, Multi function RC5 Remote RGB Led Control Circuit PIC16F737"microchip projects, microcontroller projects, " PIC16F737 RGB led control circuit based on microcontroller fo ...
Read more

›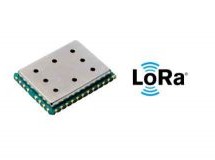 The only available radio chip for LoRa on the market has been the SX1272/76 from Semtech up to now. Things have changed and company IMST came up with the new type of radio chip SX1280 which can work on 2.4GHz band and decided to use this chip for their new LoRaWAN Long Range module, the iM282A-L. The iM282A-L is a compact and low-cost radio module that operates in the 2.4 GHz frequency band and combines the ...
Read more

›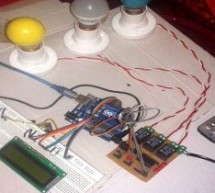 In this project, we are using IR based wireless communication for controlling home appliances. In this project, Arduino is used for controlling whole the process. We send some commands to the controlling system by using IR TV/DVD/MP3 remote for controlling AC home appliances. After receiving signal from IR remote, Arduino sends related signal to relays which are responsible for switching ON or OFF of the ho ...
Read more

›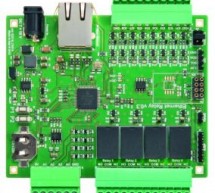 LAN interface with 4 relays, 8 programmable  I/Os and 4 analog inputs, IoT-ready. How many times have you read or heard about the Internet of things (Iot)? The Internet of things is an expression that is becoming more and more popular lately; it represents the expansion of the Internet into the world of objects and physical locations. Thanks to this technology, many objects that used to be exclusively passi ...
Read more

›