The 18650 LiPo battery manager comes with a fuel gauge and a dual-rail power supply. The dual-rail power provides a 5V rail along with a 3.3V rail dedicated to powering the microcontroller and the display ports of the system. It is termed as an "all-in-one single-cell LiPo battery manager" by Manuel Alfonso for its flexible compatibility with all types of single cells and its various functionalities for battery monitoring operations. However, the 18650 LiPo Battery Manager is dedicated to a form factor that can act as an add-on at the back of the 18650 battery box. Hence, it can be used as a power bank for various projects.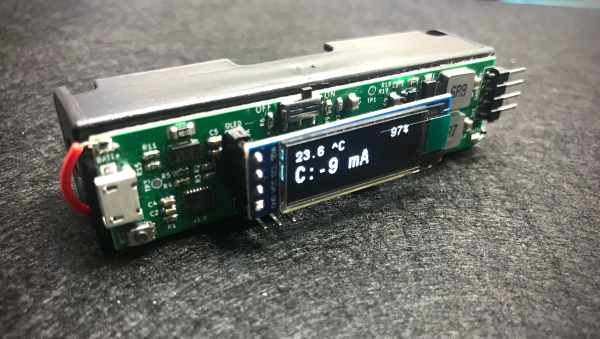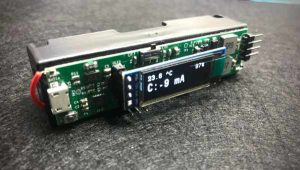 18650 LiPo battery manager features a bq24075 IC from Texas Instruments for battery management and monitoring functionality. The maximum charge current can be controlled via the DIP switch, which outputs 1A, 500mA, and 100mA current readings. The combination of the pin status determines the maximum current value is shown in the table below:
The bq24075 chip's Dynamic Power Path Management (DPPM) makes the output active "whenever a source is connected to USB or BAT, guaranteeing power to the project even if the battery has died. The input current from USB is shared and balanced between charging the battery and powering the system load at OUT." In Battery Supplement Mode, if the output current exceeds the limit configured by the DIP switch during the charging process, then the battery provides the system load without any regulation. Hence, the maximum current can be drawn in any condition.
The 18650 LiPo battery manager supports the BQ27441-G1A fuel gauge featuring the Impedance Track Technology. It efficiently predicts battery capacity and other operational characteristics with utmost accuracy. There is a delay of a few seconds for the display of accurate data after powering the board because the IC is in sleep mode and it takes some time to wake up. When there is no load on the output pins, the actual consumption by the MCU and OLED display is shown on the display.
Read more: 18650 LIPO BATTERY MANAGER FOR REMOTE APPLICATIONS