Writing LEDs air Today, most electronic systems with complex functions, micro-controllers are designed using. Easily programlanabilmeleri, prices to be cheaper and less due to external hardware requirements microcontrollers have an important place in the field of electronics. For example, Series produced by the company Microchip PIC microcontrollers, is one of the most preferred in the market of integrated, ...
Read more

›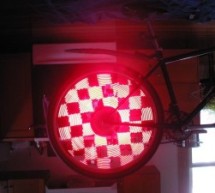 In February of 2007 I spent a little while prototyping a board that turns any bicycle wheel into a moving display billboard using a single string of LEDs. The idea was to do something that would be very visible, turn itself on and off automatically, have enough processing power to dynamically generate bike computer style displays, and have enough memory to store full resolution bitmaps. The first revision w ...
Read more

›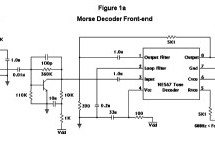 So you want to become a HAM, or you've got one of those no-code licences, but like me feel somewhat lacking,... not having obtaining that age old badge of proficiency that differientiated the HAM from other radio operators. However, like thousands and thousands of others, you have trouble learning the code. The problem for most people is the non-real time nature of the process, i.e., writing down the last c ...
Read more

›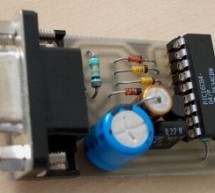 The Microchip PIC 16C84 was one of the first serial in-system programmable microcontroller. I saw PIC serial programmers published in Electronic magazines in 1993. Today, many PIC programmer circuits - for serial and parallel PC ports - are published on the Internet. Despite its somewhat unusual design - like the 128 byte page RAM/Register direct/indirect memory mapping - it is a popular microcontroller, ea ...
Read more

›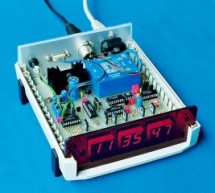 Description: The clock is synchronised via the German time signal DCF77. It has a display with automatic brightness control and a RS232 computer interface. Design Overview: The clock is built around a PIC16F84 microcontroller from Microchip. I chose this microcontroller since its FLASH memory is easy to program and assembler and programmer software is freely available for GNU/Linux. It has 13 general input/ ...
Read more

›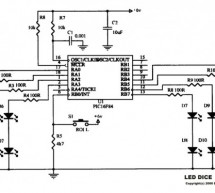 An LED Dice using a PIC 16F84 (or 16F88) This is a re-print of a project that I made a number of years ago - I was trawling the web, and discovered that others had been making it, so I decided to put the detail here on instructables.com - so that others can benefit. Many Led Dice have been published in various forms over the years, using output methods including a 7 segment display to display the numbers 1 ...
Read more

›
I apologise for the tardiness of this article; for the next little while, I will probably have to scale them back to once every two weeks or so. The reason is that I am proof reading the "Galley Proofs" of my new book, "PC PhD". This book discusses the PC's hardware and how to develop interfaces (along with the required software) for it. I'll be putting more information about it on my web page as the August ...
Read more

›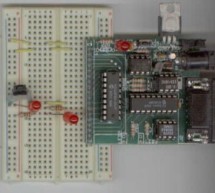 In the past two weeks, I discussed the prerequisits for starting your first application and the issues surrounding PICMicro programmers and what to look for. With this background, I am now ready to present what I think is a good first application for somebody learning about the PICMicro. This circuit is not as simple as what I started with in "Programming and Customizing the PIC Microcontroller", but can be ...
Read more

›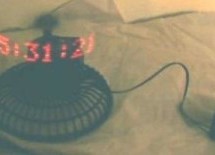 Red digits on this photo appear to float in the air in front of the clock. This illusion is based on inertia of a human eye. If LED-formed digits will periodically and frequently enough flash, they will appear solid and steady. And since the matrix of digits is formed by a mechanically scanned single line of LEDs, and the fast rotating clock body is not visible, it leaves digits "suspended" in the air. The ...
Read more

›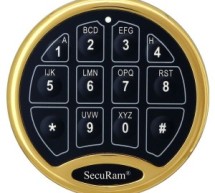 description This is my electronic combination lock to use with an outdoor gate. The functionality is implemented in software. It turns on a relay (usually to open a door) for a few seconds if someone enters the valid code. Alternatively, it works as an ON/OFF switch, which toggles the relay each time the code is entered. This relay can operate a power-to-open type electric strike with a shorting contact or ...
Read more

›