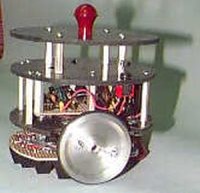 Design Goal: The JavaBot1 is a small line following robot designed to follow a black line drawn on a dry erase board. It is designed to follow very tight curves. The software still has lot's of room for improvement but works well as is. Motive Power: The JavaBot1 uses 2 Cirrus CS-70 servos that have been modified for full rotation and have had their controller boards removed to convert them from servos to g ...
Read more

›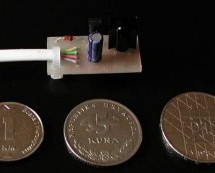 The UIR is a device that enables you to control your PC with ANY remote controller you have (TV, VCR, CD or Stereo). Original hardware & software was designed by Martinus & Ties Bos. You should check their site first. There it was, now it has either moved or is unavailable. In this article you can find improved and simplified hardware scheme, software & hints for building the device. The device ...
Read more

›
Source Code for PIC16F84 and CD4511 decoder Also, there is an updated version with NPN drivers replacing the 4511 and many new features by Brendon Archibald [websales   optusnet.com.au] DARKROOM TIMER The purpose of this project is to present a device that is useful and at the same time demonstrate to the beginner many features involved in programming the PIC. Some of the topics included are: * Simple use o ...
Read more

›
Caption (copied from the NorCal meeting listed in the links below): IK3OIL Frequency counter built by Wayne McFee.  This is from IK3OIL's web site, and the cost of the counter was about $2, minus the display, which was about $7.  Wayne got the source was www.shopeio.com.  They are located in Gardenia, California. Design and Code by Francisco IK3OIL This frequency counter was mentioned on the QRP-L mailing l ...
Read more

›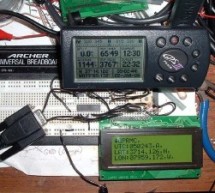 This is a project that I started back late 2003 when I just starting to learn PIC programming. I wanted to building something that actually did somthing useful. This project is based on a PIC16F84. I actually came up with this idea and then after doing some searching I found that a few people had the same idea. But, I wanted to build my own that I could call mine, developed by me. The whole idea is, I have ...
Read more

›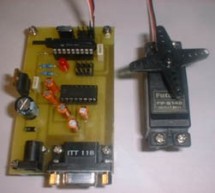 Revision History 28 Jan, 2002 - Bug found in 8 Servo motor variant, refer to 8 servo code page for details. 28 Oct, 2001 - Serial Transfer Bug found. Dec, 2005 - This project is no longer supported. The information is here for you to use. A new version of the PIC Servo controller is in the works and it will use a more modern PIC and support much faster serial communication and better position control comman ...
Read more

›
I've wanted to build a sonar for a while now, and I was hoping to be able to do it with a design someone else had made, but alas, I've never had much luck. I've done many searches of web pages, and all that ever comes up are sonars that give a single range to one object. Nothing that would be useful for my purposes: an imaging sonar. Over 10 years ago, I'd guess, there was an article in Radio-Electronics ma ...
Read more

›
It's a kitchen timer. Use it to time spaghetti, or maybe an egg. It uses two PICs, one acts as a keyboard encoder, the other drives the display and supports the timer functions. You key in the desired time and press '#'. It's accurate to 1/100th of a second, which can make all the difference I'm sure you'll agree. You can buy something similar to this from Denkimono. Operation: The PIC16F84 doesn't have eno ...
Read more

›