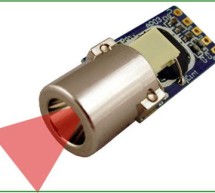 An IR sensor is an electronic device, that produces in order to detect some parts of the environs. An infrared sensor can measure the heat of an object as well as detects the motion. These sensors are used to measure only IR radiation, rather than producing it that is called as a passive infrared sensor. Generally in the IR spectrum, all the surrounding objects generate different form of thermal radiation.T ...
Read more

›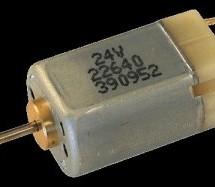 DC Motor and L293D We can't drive a DC Motor (depends) directly with a Microcontroller, as DC Motors requires high current and high voltage than a Microcontroller can handle. Microcontrollers usually operates at +5 or +3.3V supply and it I/O pin can provide only up to 25mA current. Commonly used DC Motors requires 12V supply and 300mA current, moreover interfacing DC Motors directly with Microcontrollers ma ...
Read more

›
The tutorial aims at providing the necessary information for interfacing an analog type temperature sensor with a Microchip PIC Microcontroller. PIC (Peripheral Interface Controllers) was introduced in 1985. The PIC16F876A has 8K of Flash Program Memory, 368 bytes of Data Memory (RAM) and many other attractive features. Some features are ADC, USART, and 14 Interrupts all in 28 PDIP Package. The Analog tempe ...
Read more

›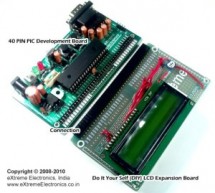 The are many cool sensors available now a days, ranging from IR distance sensor modules, accelerometers, humidity sensors, temperature sensors and many many more(gas sensors, alcohol sensor, motion sensors, touch screens). Many of these are analog in nature. That means they give a voltage output that varies directly (and linearly) with the sensed quantity. For example in LM35 temperature sensor, the output ...
Read more

›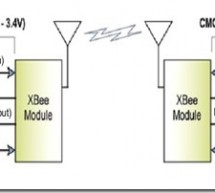 In this tutorial, I will show how to interface an xbee module with PIC microcontroller.Here MikroC Pro for PIC compiler is used to write the code. Xbee modules communicates with host devices using serial communication.Most of the PIC microcontroller have UART module to support serial communication. First of all we have to understand the two operating mode of xbee. Transparent Mode API Mode Interfacing xbee ...
Read more

›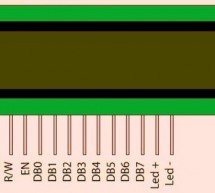 In this tutorial we will see How to interface a 16×2 character LCD Module with PIC 16F877A Microcontroller using CCS C Compiler. 16×2 character LCD is a very commonly used LCD module in electronic projects and products. 16×2 means it can display 2 rows of 16 characters. It is a very basic and low cost module. Its other variants such as 16×1, 20×4 are available in the market. In these displays each character ...
Read more

›
i am currently working with some power supply design and i can say using conventional pots(potentiometer)  and rotary  switch  to adjust the voltage and other stuff is quite old school. so i have decided to go for a bit high tech , actually bit digital. so here is the solution Incremental Rotary Encoder first of all i would like to tell you , these type of rotary encoder is totally digital component so you ...
Read more

›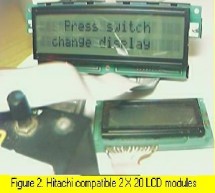 Parallel interfacing LCD with MCU at least need 6 I/O pins (4 bit mode) and maximun can up to 11 I/O pins (8 bit mode). The I/O pin can be cut down to 3 pin by serial iterfacing using shift register. They were few shift register can be used such as 74HC164, 74HC595, CD4094 and any compatible 8 bit shift register. Before you attempt to do serial interfacing, it is good pratice to familiar with parallel inter ...
Read more

›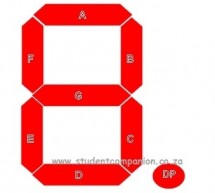 The 7-segment display is the earliest type of an electronic display that uses 7 LEDs bars arranged in a way that can be used show the numbers 0 - 9. (actually 8 segments if you count the decimal point, but the generic name adopted is 7-segment display.) These devices are commonly used in digital clocks, electronic meters, counters, signalling, and other equipment for displaying numeric only data.  It is not ...
Read more

›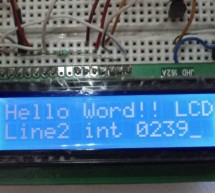 Project Description:- In this project we are going to learn various things about this chip set and displaying text on this LCD. The HD44780 16x2 char LCD screen Use 8bit and 4 bit parallel interface with backlight. This Primary Objective in this project are:- 1.  Displaying  "Hello Word!! LCD " message on the scree. 2.   Interfacing The LCD to the Microcontroller Using 8bit  Mode and 4 Bit Mode. 3.  Generat ...
Read more

›