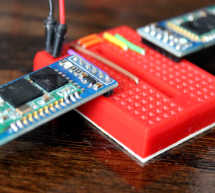 Here is the list of related HC-05 Bluetooth module interfacing with PIC microcontroller projects: HC-05 Bluetooth link with zero code HC-05 Bluetooth link with zero code So you want to two HC-05 modules to automatically connect together, as soon as they're powered up and with zero code? Well this is your lucky day since this can be done using the AT+BIND command. c Let's do this thing! For this, you will ne ...
Read more

›
For any project to come alive, we need to use sensors. Sensors acts as the eyes and ears for all embedded application, it helps the digital Microcontroller to understand what is actually happening in this real Analog world. In this tutorial we will be learning how to Interface Ultrasonic Sensor HC-SR04 with PIC microcontroller. The HC-SR04 is an ultrasonic sensor which can be used to measure distance anywhe ...
Read more

›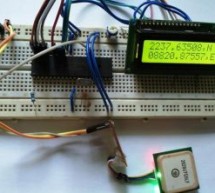 GPS is the short-form of Global Positioning System. It is a system which provide accurate Altitude, Latitude, Longitude, UTC time and many more information, which are taken from 2, 3, 4 or more satellite. To read data from GPS, we need some Microcontroller and we already interfaced GPS with Arduino and with Raspberry Pi. We have selected G7020 GPS module which is made by U-blox. We will receive Longitude an ...
Read more

›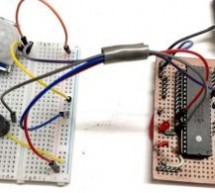 Today we are simple going to interface PIR with PIC Microcontroller PIC16F877A. In this circuit if some moving objects comes in the range of PIR sensor, the buzzer will start beeping. Material Required PicKit 3 PIR Sensor. PIC16F877A IC 40 - Pin IC holder Perf board 20 MHz Crystal OSC Female and Male Bergstick pins 33pf Capacitor - 2Nos, 100uf and 10uf cap. 680 ohm, 10K and 560ohm Resistor LED of any color ...
Read more

›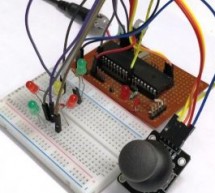 Input devices play a vital role in any electronics projects. These input device help the user to interact with the digital world. An input device can be as simple as a push button or as complicated as a touch screen; it varies based on the requirement of the project. In this tutorial we are going to learn how to interface a joystick with our PIC microcontroller, a joystick is a cool way to interact with the ...
Read more

›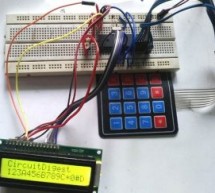 Keypads are widely used input devices being used in various electronics and embedded projects. They are used to take inputs in the form of numbers and alphabets, and feed the same into system for further processing. In this tutorial we are going to interface a 4x4 matrix keypad with PIC16F877A. Before going into the detail logic and learn how to use the keypad, we will need to know few things. Why we need 4 ...
Read more

›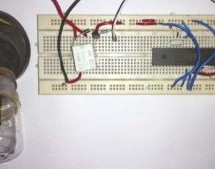 In this project we will interface a Relay with PIC Microcontroller PIC16F877A. Relay is a mechanical device to control high voltage, high current appliances 'ON' or 'OFF' from lower voltage levels. Relay provides isolation between two voltage levels and it is generally use to control AC appliances. From mechanical to Solid state relays, there are various type of relays are available in electronics. In this ...
Read more

›
RFID stands for Radio Frequency Identification. RFID module can read or write small amount of data into a Passive RFID tag, which can be used in identification process in various systems like Attendance system, security system, voting system etc. RFID is very convenient and easy technology. To read the Passive RFID cards and tag, we need a microcontroller with UART hardware. If we select a microcontroller w ...
Read more

›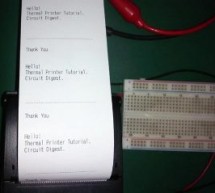 Thermal printer is often referred as receipt printer. It is widely used in restaurants, ATM, shops and many other places where receipts or bill is required. It is a cost-effective solution and very handy to use from the user's side as well as from the developer's side. A thermal printer uses a special printing process which uses thermochromic paper or thermal paper for printing. The printer head is heated a ...
Read more

›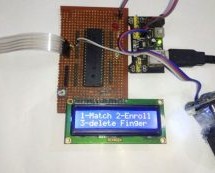 Finger Print Sensor, which we used to see in Sci-Fi movies a few years back, is now become very common to verify the identity of a person for various purposes. In present time we can see fingerprint-based systems everywhere in our daily life like for attendance in offices, employee verification in banks, for cash withdrawal or deposits in ATMs, for identity verification in government offices etc. We have al ...
Read more

›