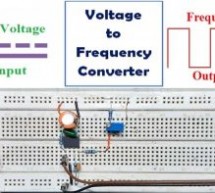 A voltage-to-frequency converter (VFC) is an oscillator that outputs a square-wave, whose frequency is linearly proportional to its input voltage. The output square wave can be directly fed to a digital pin of a microcontroller to accurately measure the DC input voltage, which means the input voltage can be measured using 8051 or any other microcontroller which does not have any built-in ADC. VFC is often m ...
Read more

›
OriginGPS has announced its first dual-frequency GNSS module, the ORG4600-B01, which will enable customers to build systems with sub-1m accuracy without implementing external components. by Jean-Pierre Joosting @ www.mwee.com Measuring just 10- x 10-mm, the ORG4600-B01 module supports L1 + L5 GNSS reception with one RF port, enabling the use of a low-cost, dual-band antenna delivering sub-1m accuracy p ...
Read more

›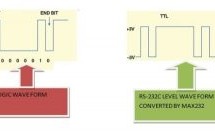 Here is a simple tutorial on how to receive serial data from PC(Personal Computer) Hyper-terminal and display it on 16×2 lcd using PIC16f877 microcontroller. Its not much difficult you just need to know how to use USART(Universal Synchronous-Asynchronous receiver transmitter) of PIC 16f877. Serial data is transmitted and received by PC using DB-9 OR DB-25 port of PC. PIC16f877 Microcontroller 16×2 lcd MAX23 ...
Read more

›
Hello friends. Recent studies have adjustable frequency PWM motor control circuit that I want to share with you. Circuit is designed using pic16f876 and HPWM hardware. I used IRF540N MOSFETs in the payload. Mosfet... Electronics Projects, PWM Motor Control Circuit HPWM PIC16F876 Frequency Modulated"microchip projects, microcontroller projects, motor control circuit, motor driver circuit, pic16f876 projects, ...
Read more

›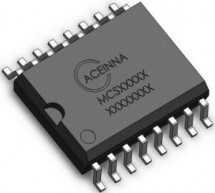 ACEINNA today announced its new MCx1101 family of ±5A, ±20A, and ±50A Current Sensors for industrial and power supply applications. The first high accuracy wide bandwidth AMR-based current sensors on the market, units and evaluation boards are available now for sampling and volume shipments. Our new integrated, AMR based Current Sensor family provides the best performance for the price in the industry, says ...
Read more

›
The AFG31000 Arbitrary Function Generator from Tektronix is designed for the demanding performance expectations throughout the product realisation process. The instrument incorporates a 9-inch capacitive touch display and a shallow menu tree that make locating and changing settings quicker, whilst also making browsing easier. The AFG31000 series sports a 9-inch capacitive touchscreen that allows users to zo ...
Read more

›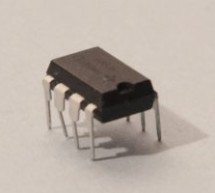 This tutorial provides sample circuits to set up a 555 timer in monostable, astable, and bistable modes as well as an in depth discussion of how the 555 timer works and how to choose components to use with it. The 555 timer is a chip that can be used to create pulses of various durations, to output a continuous pulse waveform of adjustable pulse width and frequency, and to toggle between high and low states ...
Read more

›
Maxim MAX17250 DC-DC Boost Converter is a high-efficiency, low quiescent current, synchronous boost (step-up) converter with True Shutdown™, programmable input current limit, and short-circuit protection. The MAX17250 has a wide input voltage range of 2.7V to 18V and generates an output voltage of 3V to 18V. The MAX17250 has a maximum on-time of 800ns and implements three modes of operation. The first mode ...
Read more

›
Microchip PIC microcontroller series of Pwm Tmr0 Time Delay code calculations for programs PICMicro Pwm Calculator Oscillator frequency settings when TMR2 PR2 identify values ​​Actual values ​​automatically gives frequency resolation Bits PICMicro Tmr0 Time... Electronics Projects, PICMicro PWM TMR0 Calculators "electronics software tools, " Microchip PIC microcontroller series of Pwm Tmr0 Time Delay code c ...
Read more

›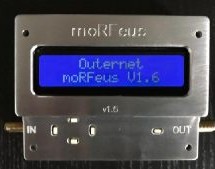 MoRFeus is a 30 MHz–6 GHz field-configurable Fractional-N wideband frequency converter and signal generator. Its LCD display and button interface enable dynamic field-level configuration - from switching between signal generator and other modes, to setting the local oscillator frequency and more. It was designed for wideband frequency up- and down-conversion - with an LO frequency range of 85 MHz–5.4 GHz an ...
Read more

›