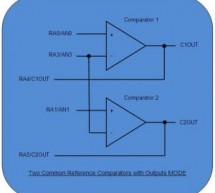 Analog comparator is an electronic device which compares the two voltage signals and provides TTL logic output to indicate the larger signal. The analog comparator is used in various applications where two inputs signals need to be compared. IR sensor is a very common example where analog comparator is used. PIC18F4550 has two in-built comparators which can be used in eight different modes. T ...
Read more

›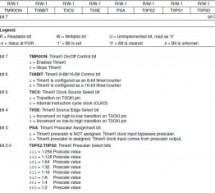 In this tutorial i am going to count the number of rising and falling edges of a square wave signal that is input to the pic microcontroller. The rising and falling edges are useful in generating time delays from external clock sources. They can be used to determine the frequency of the square wave input signal. They can be utilized to pop up an event. We can also use edge detection information to determine ...
Read more

›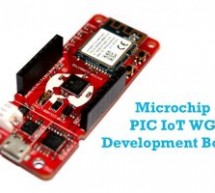 The three main parameters to consider while developing a portable IoT device would be Low Power Consumption, Wireless Connectivity, and Security. With exactly these three in mind, Microchip has launched a new development board called the PIC IoT WG. The board is powered by a 16-bit PIC microcontroller with ATWINC Wi-Fi module and many more interesting things. In this article, we will learn more about this b ...
Read more

›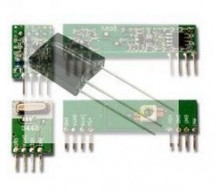 IR and RF transceiver circuits PIC16F628 microcontroller based on the software assembly prepared by the donor of the above değşiklik without just sittin 'with IR or RF controls can be made 8-channel and 4-channel...Electronics Projects, IR RF Transceiver Circuits 8 Channel Remote Control "microchip projects, microcontroller projects, pic16f628 projects, " IR and RF transceiver circuits PIC16F628 microcontro ...
Read more

›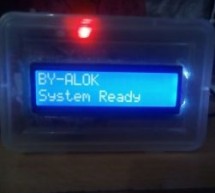 Wireless notice board is very selective term for this project, as it has a very wide scope rather than just being a simple notice board. First we should understand the purpose of this project, in this system we can display a message or notice to some display device like LCD, and this message can be easily set or changed from anywhere in the world, just by using the SMS facility of your mobile handset. Whate ...
Read more

›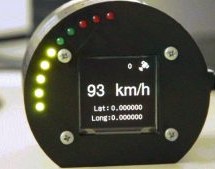 My company car that I normally drive tends to have a "small" problems from time to time, the speedometer fall to 0 Km/h when driving (after some time it resumes again). Normally this is not a big issue since if you know how to drive a car, you are not, I hope, always looking to the speedometer. You now more or less the speed that you are driving. The problem present it self when you need to decrease speed t ...
Read more

›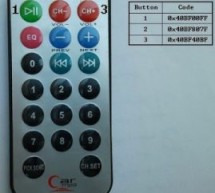 PIC12F1822 is a small microcontroller has only 8 pins which is not enough for building a real time clock using DS3231 with set buttons because the DS3231 needs 2 pins and the LCD screen needs 3 pins, therefore I've only 1 free pin. I connected that pin to an IR receiver and I used a remote control with a lot of buttons where I used only 3 buttons and the problem solved. This post shows how did I build a sim ...
Read more

›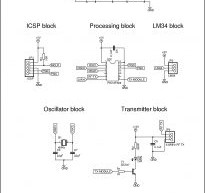 ntroduction In this article, I'll show you one way to make a wireless thermometer using two PIC microcontrollers. One microcontroller, the PIC16F688, will measure voltage from an LM34, convert it to an ADC value, and transmit some data. The receiver will receive the data, and display a message on an LCD. Sending data with the 433MHz transmitter is easy: in my case, I connect the PIC TX pin to the 433MHz dat ...
Read more

›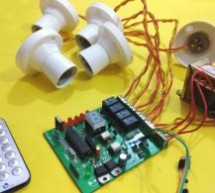 R Remote Controlled Home Automation using PIC Microcontroller In this project, we are going to use a PIC microcontroller to remotely control few AC loads by just using an IR remote. A similar project IR remote controlled Home automation has already been done with Arduino also, but here we designed it on PCB using EasyEDA's online PCB designer and simulator, and used their PCB designing services to order the ...
Read more

›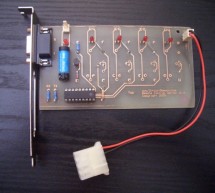 One of my friends asked me if I could design a circuit for him to be able to remotely power up a server. He has 2 servers and he didn't want to keep them both on whilst he travelled. He wanted to be able to turn on a server when he needed it. He has one server which is on all the time (web server) to which he RDPs occasionally. The project involved a microcontroller circuit with RS232 interface and a simple ...
Read more

›