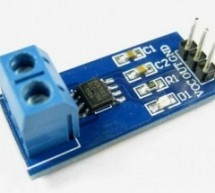 Sensing and controlling current flow is a fundamental requirement in a wide variety of applications including, over-current protection circuits, battery chargers, switching mode power supplies, digital watt meters, programmable current sources, etc. One of the simplest techniques of sensing current is to place a small value resistance (also known as Shunt resistor) in between the load and the ground and mea ...
Read more

›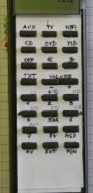 NEC-SIRCS-JAPAN-RC5-SAMSUNG compatible, multiprotocol infrared remote control. Replaces up to 6 existing remote controls into one. With manual learning function, LED display and/or LCD. 2V6-3V2, low power (sleep function) More protocols will be added later if needed (DENON, DAEWOO, MOTOROLA, RECS80.) Components: PIC16LF877-04/L (4Mhz PLCC Package), 24LC256 EEPROM (low power), 74HC148 encoder (SMD), optional ...
Read more

›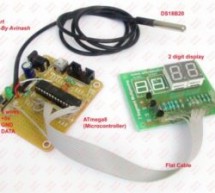 In this article you will learn how to interface temperature sensor DS18S20 with PIC16F877A microcontroller and atmega88 avr microcontroller. Complete interfacing circuit diagram and code for both PIC microcntroller and AVR microcontroller. DS18S20 interfacing with pic code is written using Mikro C for pic. Code for AVR microcontroller is written using Mikro basic complier for avr. Let's start with basic int ...
Read more

›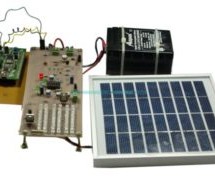 Auto intensity control of street lights using  pic microcontroller, In this article you will learn how auto intensity control system of street lights works? How to control auto intensity of street lights? What is the purpose of auto intensity control of street lights? How you can design this project very easily using simple electronic components and pic16f877a microcontroller. Let's start with basic introdu ...
Read more

›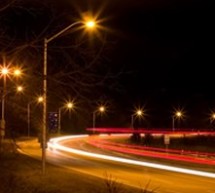 Automatic control of street lights is deigned to turn on and turn of street lights automatically. This project check the amount of light. If light is 80 percent available, it automatically turn off street lights. But if amount of light is less than 80 percent, this project will automatically turn on street lights. one can also adjust it according to its requirement. Light sensor is used to detect intensity ...
Read more

›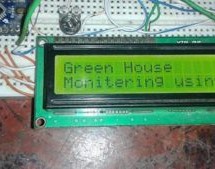 Green house intelligent control system is designed to protect the plants from more cool and hot weather and additional control system is included to save power by making fans and lights automatically turn on and off with the help of intelligent control system. In this project, the intelligent control system is developed using microcontroller and sensors. Green house system has a very important use now a day ...
Read more

›
Digital humidity sensor with LCD display using PIC microcontroller Digital humidity sensor with LCD display is used to measure relative percentage  of water vapors in air. HS1101 capacitive humidity sensor is interfaced with PIC16F877A microcontroller to measure humidity and LCD is used to display percentage humidity in air.For humans there is certain limit for water vapors presence in air. Above that limit ...
Read more

›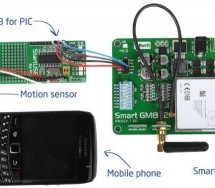 MikroEleketronika demonstrates how to build a simple home alarm system that has the capability of sending SMS to a predefined cell phone number when intrusion is detected. This project is based on StartUSB for PIC board, a small development board for PIC18F2550, which is preprogrammed with an USB bootloder so that no additional programmer is required to load the firmware. The SMS portion uses a SmartGM862 B ...
Read more

›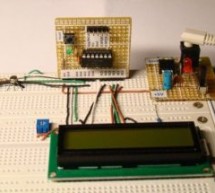 Introduction A digital thermometer is a good choice of project for beginners who just stepped in to the world of microcontrollers because it provides an opportunity to learn using sensors to measure the real world signals that are analog in nature. This article describes a similar project based on a PIC16F688 microcontroller and an LM35 temperature sensor. LM35 is an analog sensor that converts the surround ...
Read more

›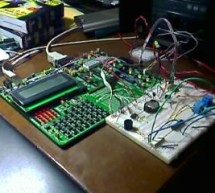 The AquaCont is an electronic system witch permits to manage and to monitor most of the parameters of all the electrics devices that can be found in a aquarium. The PIC18F4520 used to realize it, combines a real time clock and a temperature sensor in order to control 8 relays. The system main characteristics are: time / calendar weekly timer for 6 daily events digital temperature sensor additional eeprom me ...
Read more

›