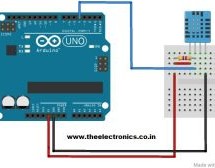 In this blog there are some topics talking about the DHT11 relative humidity and temperature sensor and how to interface it with different types of PIC microcontrollers. The datasheet of the DHT11 sensor shows its characteristics and how it works. Also the following topic shows the DHT11 timing and how to simulate it using Proteus: Interfacing PIC16F877A with DHT11 (RHT01) sensor Proteus simulation This top ...
Read more

›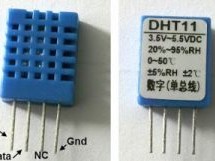 PIC16F877A + DHT11 (RHT01) Proteus simulation This topic shows how to interface DHT11 (RHT01) digital relative humidity and temperature sensor with PIC16F877A microcontroller, and how to simulate this interfacing using Proteus. Note that for the simulation Proteus version should be 8.1 or higher. With these versions there is no need to install Proteus DHT11 library, it is included with the software, so don' ...
Read more

›
Interfacing PIC16F877A with DHT22(AM2302-RHT03) digital humidity and temperature sensor This topic shows how to interface PIC16F877A microcontroller with DHT22 sensor with hardware circuit. Related topic: The following topic shows PIC16F877A microcontroller and DHT22 Proteus simulation and some details about this sensor. PIC16F877A and DHT22(AM2302, RHT03) sensor Proteus simulation Interfacing PIC16F877A wi ...
Read more

›
Sensored BLDC motor control using PIC16F877A - CCS PIC C compiler This topic shows an easy way to drive a Cd-Rom sensored brushless DC motor (BLDC motor) using PIC16F877A microcontroller with CCS PIC C code. This motor is three phase motor, it has three stator phases that are excited two at a time to create arotating electric field. This method is fairly easy to implement, but to prevent the permanent magne ...
Read more

›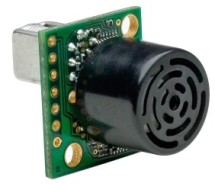 The PIC sonar range finder works by transmitting a short pulse of sound at a frequency inaudible to the ear (ultrasonic sound or ultrasound). Afterwards the microcontroller listens for an echo. The time from transmission to echo reception lets you calculate the distance from the object. PIC Sonar Specification Range ~5cm - 300cm Accuracy +/-3cm Transducer frequency 40kHz nternal oscillator frequency 4MHz Th ...
Read more

›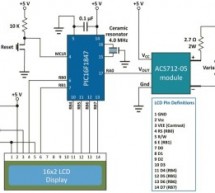 In the first part of this discussion, the features of ACS712 device were briefly discussed. Now we will use that theory to implement the ACS712 sensor to make a simple DC current meter. The analog output voltage from the sensor is measured through an ADC channel of the PIC16F1847 microcontroller. A voltage to current conversion equation will be derived and implemented in the firmware of the PIC microcontrol ...
Read more

›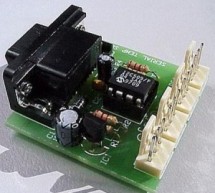 Introduction Just a handful of components builds an 8-pin microcontroller based circuit for temperature logging via a serial port; small, fast, and acceptably accurate. Features provides real-time data to your computer via serial port, interfaces up to four DS1820 temperature sensors, absolute accuracy near 0.5 degrees celcius (as per DS1820 specifications), relative accuracy near 0.01 degrees celcius, spea ...
Read more

›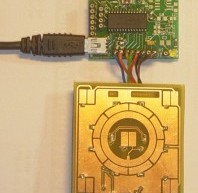 TD-USB-02 interface with touchpad sensor board and WinAmp interface. This is an example USB project showing how to interface a touchpad sensor (the AD7142ACPZ) with a standard XP/Vista computer. The TD-USB-02 board with a PIC18F2550 communicates with: the PC: USB 2.0 through a mini-B connector. the touchpad sensor board: SPI over 8-wire flatcable. PC WinAmp application controls (start/stop, next/previous tr ...
Read more

›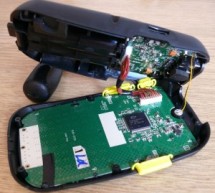 This is my first instructable.... ever. So here it goes. I own a Kaossilator 2 (KO2). It's fun little phrase synthesizer and simple looper. But it has this awkward issue with mic button. When you want to record something from microphone you have to hold down two buttons simultaneously. First the mic button to enable built-in microphone or external input (mic in) and second the loop recording bank button. Th ...
Read more

›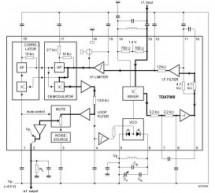 Parts: 1x TDA7000 IC - FM Receiver 1x 3.5 Turns Variable Coil (L1) 1x MV2105 - Varicap Diode ANT - Telescopic Antenna or a piece of wire 1x 100K Potentiometer 1x 100K Resistor 1 x 22K Resistor 3x 100nF Capacitor 1x 22nF Capacitor  1x 10nF Capacitor 2x 3.3nF Capacitor 1x 2.2nF Capacitor 1x 1nF Capacitor 2x 330pF Capacitor 2x 220pF Capacitor 2x 180pF Capacitor 1x 150pF Capacitor   Technical Specifications: Su ...
Read more

›