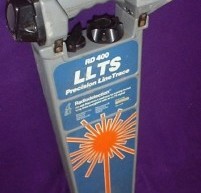 Introduction I obtained an early vintage Radiodetection® RD400 "LLTS" Precision Line Trace unit for a very low price through eBay. The RD400 is the receiver portion of a transmitter/receiver pair that comprise an underground cable locator system. Because the matching transmitter was not available (hence the low price,) I had to design one that matched the two audio frequencies detected by the receiver. "LLT ...
Read more

›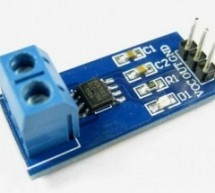 Sensing and controlling current flow is a fundamental requirement in a wide variety of applications including, over-current protection circuits, battery chargers, switching mode power supplies, digital watt meters, programmable current sources, etc. One of the simplest techniques of sensing current is to place a small value resistance (also known as Shunt resistor) in between the load and the ground and mea ...
Read more

›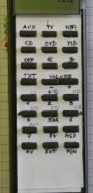 NEC-SIRCS-JAPAN-RC5-SAMSUNG compatible, multiprotocol infrared remote control. Replaces up to 6 existing remote controls into one. With manual learning function, LED display and/or LCD. 2V6-3V2, low power (sleep function) More protocols will be added later if needed (DENON, DAEWOO, MOTOROLA, RECS80.) Components: PIC16LF877-04/L (4Mhz PLCC Package), 24LC256 EEPROM (low power), 74HC148 encoder (SMD), optional ...
Read more

›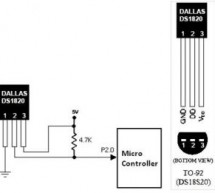 Microcontroller BoardsRead the temperature in PIC16F/18F Primer Board from temperature sensor ds1820. The PIC16F/18F Primer board uses the ADC pin for reading temperature from temperature sensor ds1820. The reading output is displayed into PC through UART. PIC16F/18F Development Board The PIC16F/18F Development Board is specifically designed to help students to master the required skills in the area of embe ...
Read more

›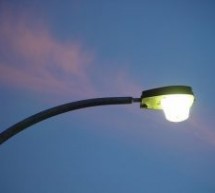 Did you ever think that how the street lights automatically turn ON in the night and turn OFF automatically at morning? Is there any person who comes to ON/OFF these lights? The following circuit that described below which perform this job automatically. This circuit employed the output from an uncomplicated light/dark activated circuit and oblige a relay in its output which can be further attached to switc ...
Read more

›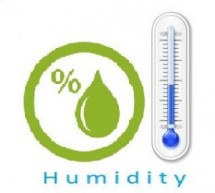 The percentage of water present in the air is termed as humidity. Water as gaseous state called vapor. As the temperature of the air increases more water vapor can be generate. Humidity measurement in industries is critical because it may affect the business cost of the product and the health and safety of the personnel. So, its huge importance of humidity sensor is very important, especially in the control ...
Read more

›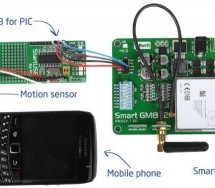 MikroEleketronika demonstrates how to build a simple home alarm system that has the capability of sending SMS to a predefined cell phone number when intrusion is detected. This project is based on StartUSB for PIC board, a small development board for PIC18F2550, which is preprogrammed with an USB bootloder so that no additional programmer is required to load the firmware. The SMS portion uses a SmartGM862 B ...
Read more

›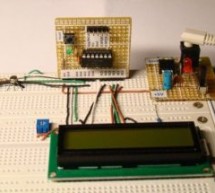 Introduction A digital thermometer is a good choice of project for beginners who just stepped in to the world of microcontrollers because it provides an opportunity to learn using sensors to measure the real world signals that are analog in nature. This article describes a similar project based on a PIC16F688 microcontroller and an LM35 temperature sensor. LM35 is an analog sensor that converts the surround ...
Read more

›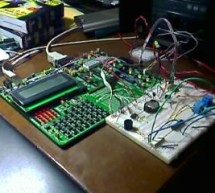 The AquaCont is an electronic system witch permits to manage and to monitor most of the parameters of all the electrics devices that can be found in a aquarium. The PIC18F4520 used to realize it, combines a real time clock and a temperature sensor in order to control 8 relays. The system main characteristics are: time / calendar weekly timer for 6 daily events digital temperature sensor additional eeprom me ...
Read more

›
Heart rate measurement indicates the soundness of the human cardiovascular system. This project demonstrates a technique to measure the heart rate by sensing the variation of the blood volume inside a finger artery, which is caused by the pumping action of the heart. It consists of an infrared LED that transmits an IR signal through the fingertip of the subject.  A part of this infrared light is reflected b ...
Read more

›