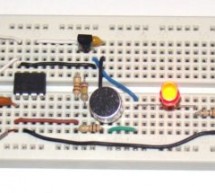 A clap switch is a fun project for beginners. It switches on and off electrical appliances with a sound of clapping hands. Today we will discuss about making a simple clap switch that operates when it detects two clapping sounds in a row. It uses an electret microphone as a transducer for converting a clapping sound into an electrical signal. The microcphone output is amplified by a transistor and is then s ...
Read more

›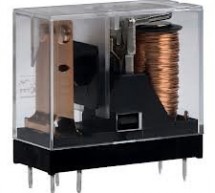 A relay is an electromagnetic switch which is used to switch High Voltage/Current using Low power circuits. Relay isolates low power circuits from high power circuits. It is activated by energizing a coil wounded on a soft iron core. For detailed working of relay please visit this page. A relay should not be directly connected to a microcontroller, it needs a driving circuit. A relay should not be connected ...
Read more

›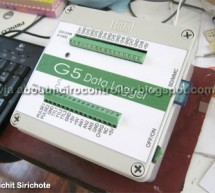 Labels: circuit >> data logger >> MICROCONTROLLER >> PIC >> Project >> schematic The aim of the project is to build a lab-grade data logger with PIC18F45K20 microcontroller and a 20-bit delta-sigma converter. It's named as G5 Data Logger. This new data converter technology using delta-sigma simplifies the design of high resolution data recording device. One of the interesting c ...
Read more

›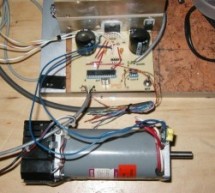 Project Description This project was developed as an inexpensive way to drive small dc brushed motors as positioning servos for use on a desktop sized CNC machine. The board is interfaced to the PC through 2 pins of a parallel port. The drive signal on these pins is known as quadrature drive. The power stage consists of a power op amp driven in constant current mode. The internal PIC processor ( a 30f4012 f ...
Read more

›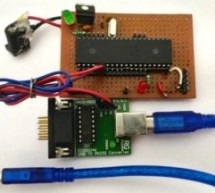 In this tutorial we learn to Enable UART communication with PIC Microcontroller and how to transfer data to and from your Computer. So far, we have covered all basic modules like ADC, Timers, PWM and also have learnt how to interface LCDs and 7-Segment displays.  Now, we will equip our self with a new communication tool called UART which widely used in most of the Microcontroller projects. Check here our co ...
Read more

›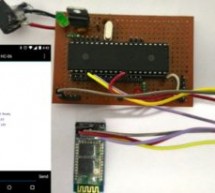 In this tutorial we will learn How to make out PIC projects wireless by interfacing a Bluetooth Module (HC-06). In our previous tutorial we have already learnt How to use USART module in our PIC Microcontroller and established communication between PIC and Computer. If you are an absolute beginner then check here for our all the PIC Tutorials, where we have started from the scratch, like learning MPLAB and ...
Read more

›
In this article, our author Mithun has developed a 0 – 99 min counter using PIC microcontroller 16F628A. So basically this is a digital count down timer ideal for engineering and diploma students for their project requirements. We have given complete circuit diagram of the digital count down timer along with full source code. In addition, photographs of the breadboard setup is uploaded. Every micro controll ...
Read more

›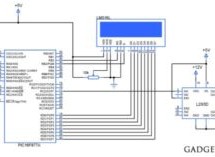 You might have come across several applications where we need to control a specific device based on analog parameter. This Embedded system works in a similar concept where we are about to control the speed of a DC motor using based on the external temperature. The rise in temperature will result in increase in speed of the motor and vice versa. These type of Temperature controlled fan systems can generally ...
Read more

›
The "Mädchen Machen Technik" workshop is designed to give high school students an introduction to microcontrollers. The students will build a flashing light pattern and/or a counter-timer. In the process of building this project, the students will learn about microcontrollers and digital electronics. Here is the parts list for the projects. Introduction to some circuit elements The students will learn how t ...
Read more

›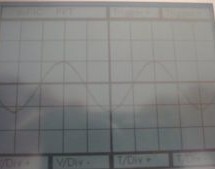 I have seen many examples of microcontroller oscilliscopes on the web and have had an itch to build one myself.  In order to accomplish this my initial thought is to sample an input (ADC) at consistant time increments and then display the waveform on a graphic lcd display.  If I want to change the time scale I can just change the rate of time between samples, and if I want to increase the voltage scale I ca ...
Read more

›