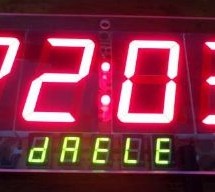 Hi there, today I'm gonna to give you some PIC interfacing circuit. We have already seen how to connect LCD display to PIC MCU which has a great role in electronic display board industry. By the way how do we interface 7 segment displays to PIC microcontroller? Some of you guys may already familiar with seven segment electronic displays and their interface with display driver ICs. For a single 7 segment uni ...
Read more

›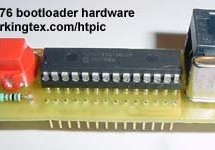 A bootloader enables download of hex-files directly into the flash-memory of a PIC or other microcontroller. The bootloader receives the user program via the PIC's UART and writes it directly to the program memory (self programming). This feature greatly speeds up the development process, because the chip remains in the target circuit and need not be moved between the target circuit and the programmer. When ...
Read more

›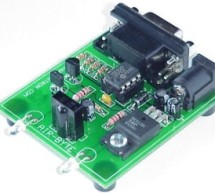 We no longer manufacture or sell the original Air-Byte IR transceiver, so we're releasing the code & circuit design here for hobbyists and students looking to build a simple IR transceiver. Note that the parts used here are not critical. I.E. the NPN darlington transistor driving the infrared LEDs, PNP transistor used for inverting the IR detector output, voltage regulator, LED's, and most every other c ...
Read more

›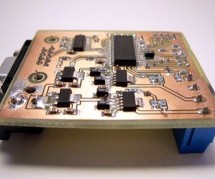 We use the Bus Pirate to interface a new chip without writing code or designing a PCB. Based on your feedback, and our experience using the original Bus Pirate to demonstrate various parts, we updated the design with new features and cheaper components. There's also a firmware update for both Bus Pirate hardware versions, with bug fixes, and a PC AT keyboard decoder. Check out the new Hack a Day Bus Pirate ...
Read more

›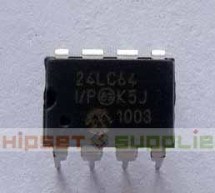 This post provides the code for interfacing 24LC64 EEPROM with PIC12F675 microcontroller. This 24LC64 EEPROM has i2c based interface and PIC12F675 doesn't have any built in i2c modules, so software i2c module is created in the code. This code is written in C language using MPLAB with HI-TECH C compiler. You can download this code from the 'Downloads' section at the bottom of this page. It is assumed that yo ...
Read more

›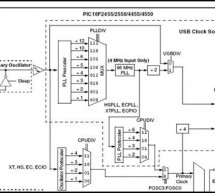 For long time, UART is the only and best way to interface with PC. It is easy to adapt and handle. Though some devices (like: GSM modem etc.) have UART on themselves, but for interfacing with PC, there is only one thing now and that is USB Introduction The purpose of this article is to explain how to interface a PIC microcontroller to a PC via the USB port. Although the concepts are universal, the examples ...
Read more

›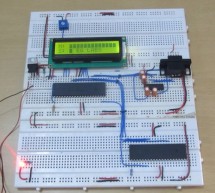 The Serial Peripheral Interface (SPI) is a high speed, synchronous, serial communication standard. This communication protocol is basically a Master Slave implementation where the master device controls the clock based on which the slave devices operates. The master can communicates with one or more slave in the system through SPI bus. The SPI bus requires a minimum of three wires i.e. a SDO (Serial Data Ou ...
Read more

›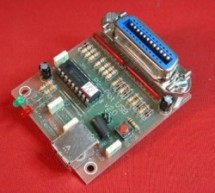 Pic-plot now goes to USB! A perfect low cost solution to quickly get screen plots of your GPIB instrument on your laptop PC without complex software. It emulates the HP7470A operation on the GPIB side, and outputs the HP-GL data at the USB port to be read and stored on the PC by any capturing software. GPIB addresses and other set-and-forget parameters can be configured by a simple Setup menu, then no Dip-s ...
Read more

›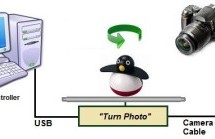 A friend asked me if I could build him a device that would allow him to take photos of his products in 360 degrees. That kind of photo is actually an animation that consists of several photos of the same product but from different angles. It means that we need a device that can be controllable and that could take pictures on even intervals. UPDATE: English version of software is now available for download h ...
Read more

›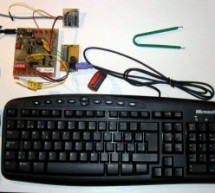 Introduction Sometimes you only need a simple and cheap RS232 terminal to get sufficient control over a PC or a RS232 device. There is no need, no space or even no power to place a monitor, a computer case and a keyboard. Maybe there exists also the problem, that the PC or the device is located somewhere else and you want to interact with it over a short distance. The cheapest way to obtain a complete user ...
Read more

›