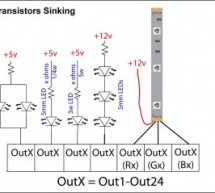 24 Channel USB Connected LED Controller, upto 1A per Channel This device is designed to be a versatile high-current LED controller, with the ability to sink or/and source currents up to 1A per channel with dissipation of up to 2.5w per channel. The various jumpers and transistor placement allow the device to control many different types of LED configurations with LED voltages of up to 36v. Easily controls 5 ...
Read more

›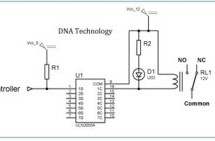 Figure 1 shows the basic relay driver circuit. As you can see an NPN transistor BC547 is being used to control the relay. The transistor is driven into saturation (turned ON) when a LOGIC 1 is written on the PORT PIN thus turning ON the relay. The relay is turned OFF by writing LOGIC 0 on the port pin. A diode (1N4007/1N4148) is connected across the relay coil; this is done so as to protect the transistor f ...
Read more

›
Overview This adapter allows you to interface with your car's OBD-II bus. It provides you a USB interface using the ELM327 command set and supports all major OBD-II standards: SAE J1850 PWM SAE J1850 VPW ISO 9141-2 ISO 14230-4 ISO 15765-4 CAN Hardware You do not have to be familiar with all the details of OBD-II protocol as the adapter and PC desktop software will do it for you. The adapter kit schematic is ...
Read more

›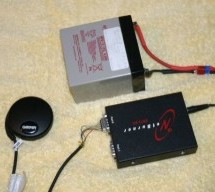 The data logger consists of a simple op-amp amplifier circuit that amplifies the signal and sends it to be digitized by a PIC16F688 microcontroller, serialized, and sent to the computer's serial port via a MAX232 serial driver: I guess you are already wondering about some of the unusual arrangmenents in the analog part in the schematic diagram above. Part of it is because of the voltage differences between ...
Read more

›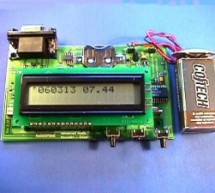 This is a closed-caption decoder with serial output based on a Microchip PIC16F628A. The internal comparators of the PIC16F628A are used to implement a peak detector and data slicer. The hardware was designed by Richard Ottosen, and the firmware was written by Eric Smith. This closed-caption decoder does NOT overlay captions on video (OSD, on-screen display). If you need a device to overlay captions on vide ...
Read more

›
IRK! Infrared Remote Controlled USB Keyboard Without Keys IRK! is a USB keyboard, without keys, that you can operate just by using your LEARNINGinfrared remote control.I created it to allow me to control my MythTV home theater PC with my LEARNING infrared remote control instead of having to use a real USB keyboard - but it will work with any system (Linux, Windows, or whatever) that you can plug a USB keybo ...
Read more

›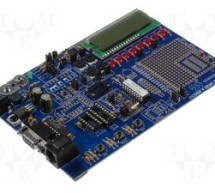 This post provides the software UART (Bit Banging) code for PIC16F84A microcontroller (e-g to connect PIC controller with PC using serial adapter). As we know, PIC16F84A microcontroller doesn't have built in UART module, so we can create UART functionality in it's software. This post provides the details of how to program software UART functionality in PIC16F84A. This code is written in C language using MPL ...
Read more

›
Description HD44780 based LCD displays are very popular among hobbyists because they are cheap and they can display characters. Besides they are very easy to interface with microcontrollers and most of the present day high-level compilers have in-built library routines for them. Today, we will see how to interface an HD44780 based character LCD to a PIC16F688 microcontroller. The interface requires 6 I/O li ...
Read more

›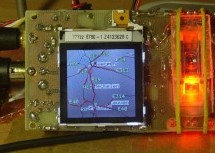 Main roads traffic status and incident report and display. Technical specifications: Dual display: colour road map (left) and detailed text messages (right) both with LED backlight. Up to 120 TMC messages are stored in memory. Auto/manual TMC message scrolling. GPS position locator/follower optional. Map navigation with  mouse sensor and/or micro joystick. Map zoom 10km to 80km (in 10km steps) City and area ...
Read more

›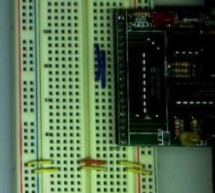 When I designed the "YAP" for the "YAP" PICMicro programmer presented in "Programming and Customizing the PIC Microcontroller", I felt that the serial interface provided in "execution mode" of the programmer would be very useful for people developing their own software. With this interface, the user could input new values into the PICMicro application or output temporary values to help with debugging. This ...
Read more

›