PIC12F1822 is a small microcontroller has only 8 pins which is not enough for building a real time clock using DS3231 with set buttons because the DS3231 needs 2 pins and the LCD screen needs 3 pins, therefore I've only 1 free pin. I connected that pin to an IR receiver and I used a remote control with a lot of buttons where I used only 3 buttons and the problem solved. This post shows how did I build a sim ...
Read more

›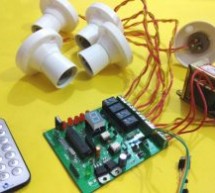 R Remote Controlled Home Automation using PIC Microcontroller In this project, we are going to use a PIC microcontroller to remotely control few AC loads by just using an IR remote. A similar project IR remote controlled Home automation has already been done with Arduino also, but here we designed it on PCB using EasyEDA's online PCB designer and simulator, and used their PCB designing services to order the ...
Read more

›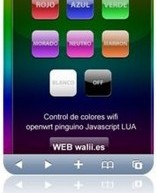 RGB REMOTE (pinguino+web+linksys) This project has several uses, it is basically a way to control an RGB LED group (tricolor with common ground) via a web page to select which color we want to show. It may be a way to harmonize a room, change the color of a swimming pool or just fooling aroun Step 1 RGB REMOTE webserver and serial connection In my case the web server is in Linksys router which I have "hacke ...
Read more

›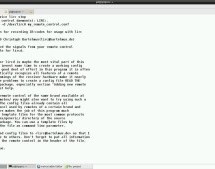 Introduction The remote controls that are orphaned when the device they control stopped working are reusable on your Raspberry Pi. After completing this instructable, you may be interested in trying out the following instructables: Reuse Unwanted Remote Control to Shutdown and Reboot Raspberry Pi Reuse Unwanted Remote to Launch Graphical Application in Raspberry Pi Scope This instructable will show how to u ...
Read more

›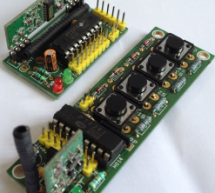 4 Channel RF remote built using PT2262 and PT2272-M4 IC from Princeton technology. PT2262 used as Encoder (Transmitter) and PT2272-M4 Decoder (Receiver) ICs are heart of the project. The receiver provides 4 channel Momentary outputs. All outputs are TTL level can be interface with other circuits or relay board. Transmitter works with 5V to 12V DC. Receiver works with 5V DC. When any of SW1-SW4 (S1-S4) tact ...
Read more

›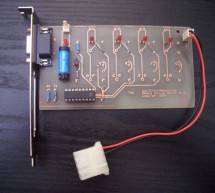 One of my friends asked me if I could design a circuit for him to be able to remotely power up a server. He has 2 servers and he didn't want to keep them both on whilst he travelled. He wanted to be able to turn on a server when he needed it. He has one server which is on all the time (web server) to which he RDPs occasionally. The project involved a microcontroller circuit with RS232 interface and a simple ...
Read more

›
One Channel Infra-Red Remote and receiver with onboard Relay provides normally open and normally closed output. The project based on PIC12F683 Microcontroller from Microchip , TSOP1738 used as Infra-Red receiver. Micro-controller decodes the RC5 serial data coming from TSOP1738 and provides high output if the data is valid. The output can be set Momentary or Latch using on board Jumper (J1) and closure. The ...
Read more

›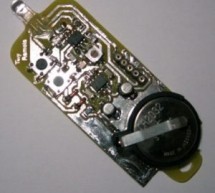 Description The Tiny Remoteis a very compact infrared remote control with only two buttons to control an iRobot Roomba. It produces three different infrared control signals that the robot interprets as Clean, Spot and Virtual Wall/Lighthouse. The circuit is built mostly using SMD components to reduce its size, nearly to the size of a keychain and is powered by a CR2032 coin battery. Design Considerat ...
Read more

›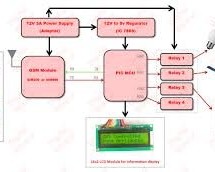 This design controls up to 8 devices using a PIC microcontroller (PIC16F84A) connected to the phone line. The unique feature here is that unlike other telephone line based remote control, this device does not need the call to be answered at the remote end so the call will not be charged. This device depends on number of rings given on the telephone line to activate/deactivate devices. 1. Circuit diagram (de ...
Read more

›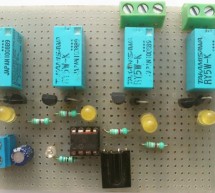 Introduction  This little project will demonstrate how you can use your old NEC IR protocol based TV,DVD or VCR remote control to control you home appliances like fan bulb or virtually anything. Consumer IR protocols There are a number of consumer Infrared protocols out there and they have been used for every single purpose possible i guess, like PDA laptops and other consumer appliances. RC-5 & RC-6 by ...
Read more

›