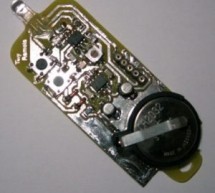 Description The Tiny Remoteis a very compact infrared remote control with only two buttons to control an iRobot Roomba. It produces three different infrared control signals that the robot interprets as Clean, Spot and Virtual Wall/Lighthouse. The circuit is built mostly using SMD components to reduce its size, nearly to the size of a keychain and is powered by a CR2032 coin battery. Design Considerat ...
Read more

›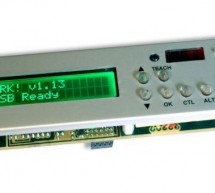 This design controls up to 8 devices using a PIC microcontroller (PIC16F84A) connected to the phone line. The unique feature here is that unlike other telephone line based remote control, this device does not need the call to be answered at the remote end so the call will not be charged. This device depends on number of rings given on the telephone line to activate/deactivate devices. 1. Circuit diagram (de ...
Read more

›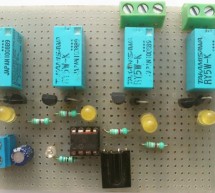 Introduction  This little project will demonstrate how you can use your old NEC IR protocol based TV,DVD or VCR remote control to control you home appliances like fan bulb or virtually anything. Consumer IR protocols There are a number of consumer Infrared protocols out there and they have been used for every single purpose possible i guess, like PDA laptops and other consumer appliances. RC-5 & RC-6 by ...
Read more

›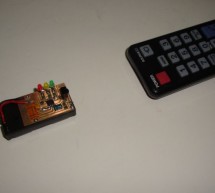 O circuito não necessita de muitos componentes...basta um microcontrolador, um receptor de infravermelhos e alguns leds para indicarem o nível de dados recebidos pelo comando. Funciona com qualquer comando desde que seja infra-vermelhos. O microcontrolador que usei foi o 12F683 da Microchip em formato SOIC. Apenas precisa de 2 pilhas AAA e consome apenas 0.8mhA em standby e 1.2mhA em detecção contínua. The ...
Read more

›
This IR remote control that you can use to control other devices or circuits up to 8 devices. The control codes are sent in RC5 format modulated to about 38 kHz carrier frequency.The IR transmitter powered by the CR2016 which is a 3V button Cells Battery CR2016.To extend the life of the battery this is done by putting the CPU into SLEEP mode for most of the time and wake-up only when a key is pressed. PIC16 ...
Read more

›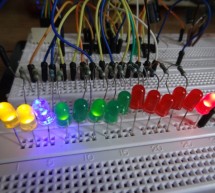 Philips invented the RC5 protocol for controlling electronic equipment such as CD players, VCR's and audio amplifiers way back in the 1980's. The RC5 standard has been adopted and used with great success ever since, which means it is probably the most common IR remote control format in your home today. We have recently been playing around with a PIC microcontroller based RC5 decoder programmed in C, with th ...
Read more

›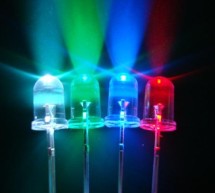 LED's have become most important component in lighting industry due to its miniature size and less power consumption. Also LED lights are lot more attractive than the primitive lights used once. This project focused on building an remote controlled LED with multiple lighting effects. Imagine setting the mood of your room using remote, will be cool isn't it. DESIGN OF RECEIVER AND CONTROLLER: The receiver an ...
Read more

›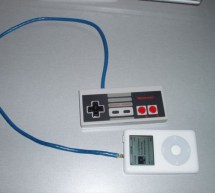 By embedding a PIC microcontroller into an NES controller, it can be converted into a replacement for Apple's iPod remote. (Only 3rd and 4th Generation iPods have this, it is a the small oval port next to the headphone jack). Update (8/26/2011): It's been quite some time since iPods have used this iPod remote connector, but the dock connector (the one used on all iPods except the shuffle, iPad, and iPhone) ...
Read more

›
That moment you take your eyes off the TV remote for just a second, because of which it falls into the hands of your annoying sibling. Yes, fighting for control over the TV is a daily struggle for many. But the TV Remote Jammer shown in this Instructable, will make everyone else stop dead in their tracks. This Remote Jammer circuit, in the disguise of an inconspicuous TicTac Box, sends a constant signal to ...
Read more

›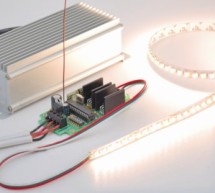 Since when white light emitting high brightness LED are available, the handover from traditional lighting bulbs to the solid-state lighting has become irreversible: LEDs have an efficiency (expressed in lumens/watt) higher than that of almost all the traditional lamps (except, at the moment, the large sodium vapor lamps used for street lighting, unusable in closed environments for the high power required an ...
Read more

›