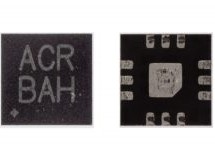 MAX16126/MAX16127 – protect power-supply inputs from automotive voltage transients, including load dump The MAX16126/MAX16127 load-dump/reverse-voltage protection circuits protect power supplies from damaging input voltage conditions, including overvoltage, reverse-voltage, and high-voltage transient pulses. Using a built-in charge pump, the devices control two external back-to-back n-channel MOSFETs that t ...
Read more

›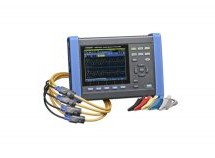 The Hioki PQ3198 portable power analyzer is a best in class power measuring instrument for single to three-phase lines, offering a high degree of precision and accuracy. Verify power problems in accordance with IEC61000-4-30 Class A. Saelig Company, Inc. has introduced the Hioki PQ3198 Power Quality Analyzer, which can conveniently be used for assessing power usage as well as for investigating power supply ...
Read more

›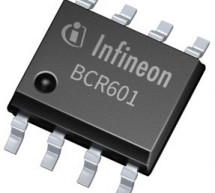 Two linear LED controller ICs have been added to the BCR portfolio, by Infineon Technologies. The BCR601 has voltage feedback to the primary side (also known as active headroom control or AHC), for cost effective and power efficiency LED driver applications. The BCR602 targets dimmable LED applications such as light engines, modules and strips. It has a wide voltage range of up to 60V makes it suitable for ...
Read more

›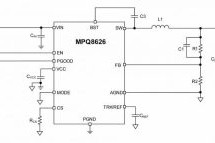 16V, 6A, High Efficiency, Synchronous, Step-Down Converter with Adjustable Current Limit. Monolithic Power Systems (MPS) introduced the MPQ8626, a fully integrated, high-frequency, synchronous, buck converter. According to MPS, the MPQ8626 offers a very compact solution that achieves up to 6A of output current with excellent load and line regulation over a wide input supply range. The MPQ8626 operates at hi ...
Read more

›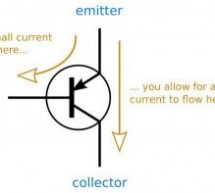 The PNP transistor is a mystery to many. But it doesn't have to be. If you want to design circuits with transistors, it's really worth knowing about this type of transistor. For example: Want to automatically turn on a light when it gets dark? The PNP transistor will make this easy for you. In my article how transistors work, I explained how a standard NPN transistor works. If you haven't already, I'd reall ...
Read more

›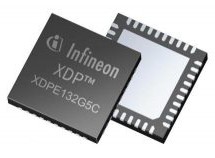 Adding to its high current system chipset portfolio, Infineon claims to offer the industry's first 16-phase digital PWM multiphase controller. The XDPE132G5C extends the existing portfolio which enables currents of 500 to 1000A and above for next generation CPUs, GPUs, FPGA and ASICs used in artificial intelligence (AI) and 5G datacomms applications. It has been introduced as CPU current requirements increa ...
Read more

›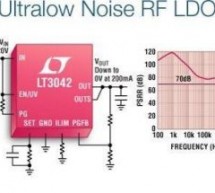 Features Synchronous Rectification: Up to 97% Efficiency 2A Switch Current Rating Fixed Frequency Operation Up to 3MHz Wide Input Range: 0.5V to 5V Very Low Quiescent Current: 38µA (Burst Mode Operation) 2.6V to 5V Adjustable Output Voltage 0.85V (Typ) Start-Up Voltage No External Schottky Diode Required (VOUT < 4.3V) Synchronizable Switching Frequency Burst Mode Enable Control Antiringing Control Reduce ...
Read more

›

This Design Idea is a solid state relay (SSR) which uses a triac to switch AC loads at high current. There are plenty of simple SSR circuits available, but this may be the simplest circuit that achieves turn-on and turn-off only when the AC line voltage is near zero. Figure 1   AC SSR schematic with zero-cross switching (use browser zoom or open in another tab to enlarge) Transistor Q2 acts as a clamp to di ...
Read more

›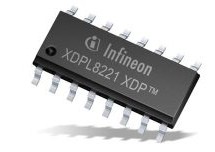 The emerging trend of smart lighting and Internet of Things, requires a new generation of LED drivers. InfineonTechnologies AG introduces the new member of its XDP LED series, the XDPL8221 for cost-effective dual-stage drivers with advanced features. This device combines a quasi-resonant PFC and a quasi-resonant flybackcontroller with primary side regulation together with a communication interface. A compre ...
Read more

›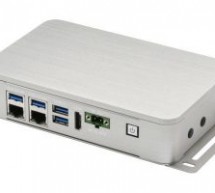 AAEON, an award winning manufacturer of embedded PC solutions, is proud to announce the BOXER-6405U, a turn-key rugged embedded PC built to be flexible and adaptable to a wide range of Industry 4.0 applications, including machine vision, AI edge computing, and industrial IoT gateway. The BOXER-6405U is built to be a go-anywhere, work-anywhere solution. Rugged design gives it a wide operating temperature ran ...
Read more

›