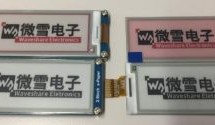 I have used E-Ink displays in projects three years ago, but from that time the technology has greatly evolved. That time displays were hard to get, expensive and difficult to use. Now things seem to change with e-ink displays available to the maker market :-). I'm able to get a 128×296 pixel e-paper display for $10! And for little more money I can have displays with black/white/red colors! Waveshare When I ...
Read more

›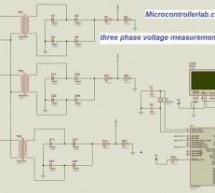 Three phase voltage measurement using pic microcontroller project: Hi everyone I hope you are fine and doing well. In this tutorial you will learn about how to measure three phase voltage using pic microcontroller. Three phase voltage measurement has many applications in power as well as electronics field. Three phase voltage measurement system is used to measure voltage of three phase transmission lines, t ...
Read more

›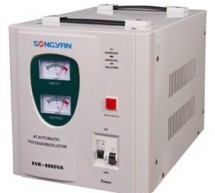 A voltage stabilizer is a device which stabilizes the AC voltage and keeps it between 200V to 255V AC. Sometimes a variation of voltage or spikes appear on an AC line, if we use a voltage stabilizer then the extra high voltages or low voltages can cause no problem to the appliances. It protects any electronic device connected to it from getting damaged. Automatic voltage stabilizer is very good example of p ...
Read more

›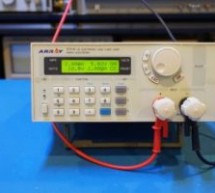 I have made many electronic loads in the past. For instance this simple harddrive cooler housed small dummy load, this more sophisticated constant current/constant programmable load and this heavy-duty electronic load that is capable of sinking over 1kW under peak load. In this blog post though, I am going to take a look inside an Array 3711A DC electronic load I recently purchased on eBay. You can find a v ...
Read more

›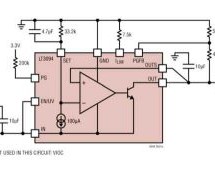 Analog Devices announces the Power by Linear LT3094, an ultralow noise, ultrahigh power supply ripple rejection (PSRR), low dropout voltage, 500mA negative linear regulator that targets applications requiring the lowest noise performance. It features industry-leading 0.8µVRMS integrated output noise (10Hz to 100kHz), providing the quietest environment for precision measurements of low level signals. The LT3 ...
Read more

›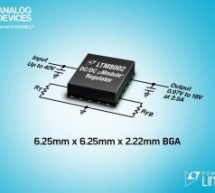 The Power by Linear LTM8002  is a step-down DC/DC µModule (power module) regulator with a 40V input voltage rating (42V abs max) and 2.5A of continuous (3.5A peak) output current, housed in a 6.25mm x 6.25mm x 2.22mm BGA package. The LTM8002 includes a switching regulator controller, power switches, inductor and other supporting components. Only the bulk input,output capacitors and two resistors are require ...
Read more

›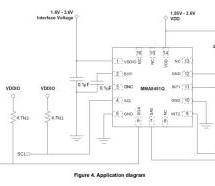 Process computer designs usually start out with an accelerometer. As reliability problems creep in, making the switch to a more "professional" solution is beneficial. Accelerometers are based on the MEMS principle: instead of being a purely solid-state affair, the inside of the chip contains a micromechanical motion sensor along with a small mass. In addition to that, a set of transducer circuits are provid ...
Read more

›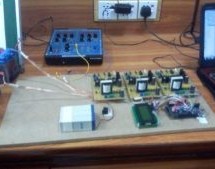 Design of multiple input charge controller is an efficient voltage conversion system for multiple inputs and combine output. Objective is designing of a system to extract multiple resources without mixing them with each other. Firstly it is Designed and Simulated in software like Proteus, MATLAB, code-Vision, Micro-C and then finally demonstrated in hardware form. This will include the design of a charge co ...
Read more

›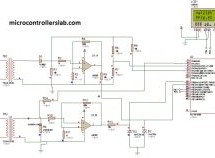 Digital multimeter circuit using pic microcontroller. Hi everyone, I was busy with my routine, therefore I was not able to write anything from last three to four months. But from now I will writing technical articles on daily basis. today I am going to share a project with you about Digital multimeter circuit and design using pic microcontroller. Digital multimeter measures AC voltage, AC current, frequency ...
Read more

›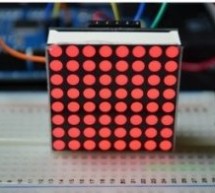 What is LED matrix? Led matrix is a dot matrix of large display, low resolution value and is useful for both industrial or commercial displays as well as for hobbyist human interface machines. In contains a 2-D diode matrix which have the cathode joined in rows and anode in columns. In this LED matrix each can be control individually by controlling the electricity through each pair of columns or rows diodes ...
Read more

›