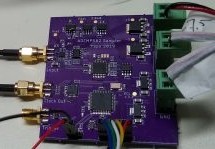 A basic open-source multi-GHz sampling oscilloscope for experimenters on a budget. Still a work-in-progress, with key pieces on separate PCBs, but showing bandwidths in the 7-8 GHz range with >= 100 GSa/s equivalent-time sampling, and around 500 k comparisons/second real time. So far. Note: this writeup is somewhat out of date, as it doesn't cover many results that I ended up discussing at Supercon 2019. ...
Read more

›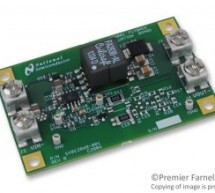 With digital semiconductor technology driving system power supplies to lower voltages for higher performance and lower system power, sensitive analog sensor circuits face a growing problem. Much of the inherent noise created in the early stages of an analog sensor signal path is independent of the amplifier bias voltage, so using a higher bias voltage yields better accuracy and performance than a lower bias ...
Read more

›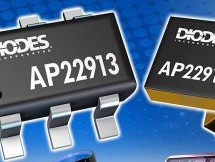 Diodes Incorporated has announced the introduction of the AP22913, a 2A single-channel, slew-rate-controlled load switch with true reverse current blocking for high-side load-switching applications. Single-channel high-side load switches provide an effective way of applying or removing power to a load, particularly to removable peripherals powered through a USB port. The AP22913A load switch incorporates tr ...
Read more

›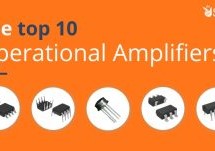 The operational amplifier – or "op amp" for short – is a common building block in analog electronics. Whether you're a professional electronics designer or just getting started, it is likely you've used an op amp in your designs. Invented in 1941 by Karl D. Swartzel Jr. of Bell Labs, the op amp was originally built with vacuum tubes and was invented to perform mathematical operations in analog computers, he ...
Read more

›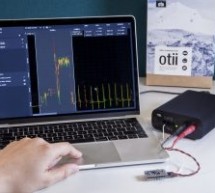 Low energy consumption is one of the major triggers of scalable product launch and maintenance. When your product is power-hungry, you are bound to receive negative reviews from your customers or get your app deleted altogether. So every developer wants to achieve long battery life of their products; developers are increasingly looking for ways to address the challenges of power consumption. The award winni ...
Read more

›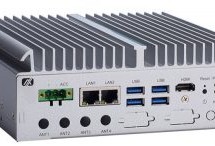 Axiomtek – a world-renowned leader relentlessly devoted in the research, development and manufacture of series of innovative and reliable industrial computer products of high efficiency – is proud to unveil UST100-504-FL, an extremely compact fanless embedded system for in-vehicle edge computing and video analytics applications. This ruggedized in-vehicle system is certified with CE and FCC and is in c ...
Read more

›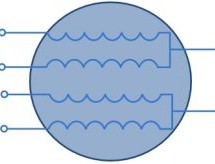 A Stepper Motor is a brushless, synchronous DC motor which divides a full rotation into a number of steps. For detailed information on working, types and stepping modes, refer the article on Stepper Motors. Here the operation of a unipolar Stepper motor with PIC18F4550 microcontroller has been explained. As stated earlier, a Stepper motor rotates step by step. Each stepper ...
Read more

›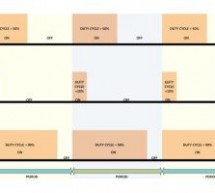 Pulse Width Modulation (PWM) is a technique in which the width of a pulse is modulated keeping the time period of the wave constant. The ON time and OFF time can have any different values in the wave cycles, but the sum of the ON time and OFF time remains same for the entire cycles. PWM is a digital wavethat can be generated using digital circuits which are not capable of generating analog voltage ...
Read more

›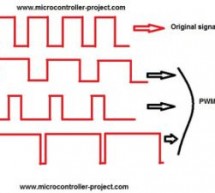 Here is a simple project on how to control fan or dc motor speed with microchip pic16f877 microcontroller. There are numerous ways to control the speed of motor(or fan). Varying current, voltage and resistance etc. But when it comes to controlling the speed using microcontrollers. Then the PWM (Pulse width modulation) technique is most effective one. Pulse width modulation reduces the direct current/voltage ...
Read more

›