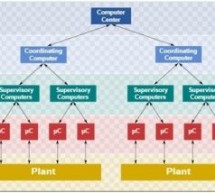 Efficient Energy Management System with Smart Grid: Efficient Energy Management System  was inspired by Supervisory control and data acquisition (SCADA). Efficient Energy Management System with Smart Grid  basically controls, monitors loads and power flow. It also provides protection to loads.We usually have some critical and non-critical loads. Critical loads should never be turned off. Non-critical loads ...
Read more

›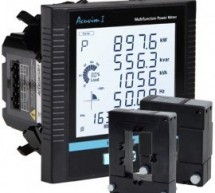 Three phase ac power measurement: three phase watt meter using pic microcontroller is designed to measure three phase ac power of three phase transformer and three phase generator. It can be used to measure either three phase ac power of transformer or three phase generator. As you know AC power or wattage of any three phase ac equipment is difficult to measure with the help of microcontroller due to non li ...
Read more

›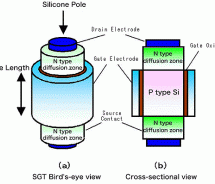 Intel co-founder Gordon Moore predicted in 1965 that the number of transistors per silicon chip would double every two years. This came to be known as Moore´s Law which has been proven accurate for the last fifty years. Many scientists argue that the law is soon to be broken because of physical limitations. The end of Moore´s law would mean a stagnation in computer processing and power and could cause econo ...
Read more

›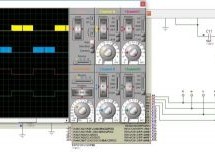 DsPIC33F microcontroller based pure sine wave inverter, Hi Everyone, I hope you are doing great power electronics projects and learning about inverters by making innovative electrical and embedded systems projects. Today I have designed a single phase pure sine wave inverter using dspic33fj12GP202 16 bit microcontroller. The reason I have decided to design single phase sine wave inverter with dspic33fj12GP2 ...
Read more

›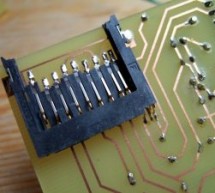 Interfacing MMC/SD card with PIC16F887 This small example shows how to read SD card raw data (bytes, sectors ...). SD card raw data means that there is no use of system files like FAT16 or FAT32. Serial monitor is used to display the data after reading it and here the UART protocol is used. the link below shows a small PIC16F887 MCU UART example: UART Example for PIC16F887 microcontroller using CCS PIC C co ...
Read more

›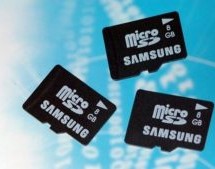 Interfacing PIC16F887 with FAT16 SD card After reading raw data (bytes and sectors) from SD card, now I'm going to use FAT16 file system to read and print text file located in 2 GB SD card. Read SD card raw data topic: MMC/SD Card raw data read with PIC16F887 microcontroller UART protocol is used to display the content of the text file. For this project, I used MMC/SD card driver for CCS C compiler which ca ...
Read more

›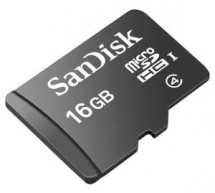 This topic shows a simple interfacing of 2 GB micro SD card with PIC16F84A microcontroller. I used the PIC16F84A to read the SD card raw data which doesn't require a microcontroller with high RAM or ROM. In this interfacing I used software SPI because the PIC16F84A doesn't have a built-in hardware SPI module. In this example there is no need for file systems (FAT16, FAT32 ...) because we're dealing with raw ...
Read more

›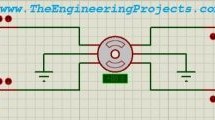 Hello friends, hope you all are healthy, wealthy and wise. Today's topic is about the control of stepper motor. In the last post we have seen How to control DC motor in Proteus, and now we are gonna see How to design a Stepper Motor Drive Circuit in Proteus ISIS. Stepper motors are usually of two types and the main difference between the two is in the number of wires used to control them. Mostly stepper mot ...
Read more

›
This small post shows how to start using PIC12F1822 DAC (Digital-to Analog Converter) module. PIC12F1822 microcontroller has 1 DAC module. The DAC can be used to supply analog voltage on RA0 pin with 32 selectable output levels. The input of the DAC can be connected to: External VREF pins VDD supply voltage FVR (Fixed Voltage Reference) DAC Block diagram is shown below: With CCS PIC C compiler we can initia ...
Read more

›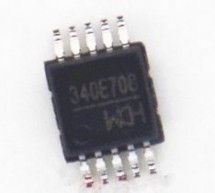 WCH, a Chinese integrated circuits manufacturer, has just released a new serial to USB chip called CH340E. Unlike other CH340 chips, it doesn't require an external crystal and also needs less PCB space and BOM. CH340 is a 3x3mm tiny chip comes in MSOP10 package and has 10 pins. Although it is smaller than other alternatives, it is a little more expensive than them. But considering other components and PCB s ...
Read more

›