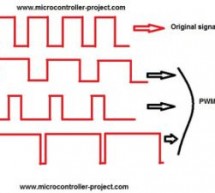 Here is a simple project on how to control fan or dc motor speed with microchip pic16f877 microcontroller. There are numerous ways to control the speed of motor(or fan). Varying current, voltage and resistance etc. But when it comes to controlling the speed using microcontrollers. Then the PWM (Pulse width modulation) technique is most effective one. Pulse width modulation reduces the direct current/voltage ...
Read more

›
I have always wanted to build a fairly capable LCR meter that could cope with real world use in my own personal lab. This would mean reasonably good accuracy across a wide range of L, C and R. Fortunately, I got the time to do just that this year in the 3rd year Instrumentation module at my University. Although this justified spending time on such a project, I was motivated to do a good job so the end resul ...
Read more

›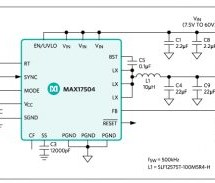 The MAXREFDES1048 synchronous step-down dc-dc converter reference design from Maxim Integrated Products is based on the MAX17504, a high-efficiency, high-voltage, synchronously rectified step-down converter with dual integrated MOSFETs can operate over a 4.5V to 60V input. The MAXREFDES1048 reference design operates over an input voltage range of 18- to 36-Vdc and delivers an output of 3A. The MAX17504 can ...
Read more

›
Designed and produced with everything an IoT engineer might need, the python-programmable ESP32– powered IoT display by Riverdi is an expandable, cloud-ready GUI with a sleek design, low power consumption and top of the line graphical capabilities for high-quality IoT projects. The Riverdi IoT displays comes in 3 different versions – 5″ resistive touch panel, 5″ capacitive touch panel, and 5″ Ux touch panel ...
Read more

›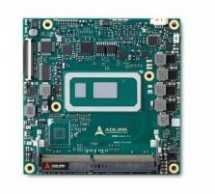 ADLINK Technology, a leading global provider of embedded building blocks and application-ready intelligent platforms, introduces its latest COM Express Compact Size Type 6 module, the cExpress-WL, featuring the new 8th Generation Intel® Core™ processor (formerly "Whiskey Lake-U"). For the first time, ultra-low-power Intel® Core™ i7 and i5 processors will support 4 cores compared to the previous generation 2 ...
Read more

›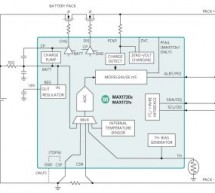 Maxim's MAX17301 and the MAX17311 1-cell fuel gauge devices allow fine tuning of voltage and current thresholds based on various temperature zones with a low quiescent current of 24μA Maxim Integrated Products has developed a 1-cell battery fuel gauge that can provide counterfeit and cloning protection with low quiescent current. The configurable setting in the MAX17301 and the MAX17311 allow fine tuning of ...
Read more

›
Torex Semiconductor Ltd. have developed 4 MHz product of XC9281 / XC9282 series which released in November 2018. The XC9281 / XC9282 series are 600 mA synchronous rectification DC/DC converters adopting HiSAT-COT (*) control. By adding an oscillation frequency of 4 MHz, high efficiency can be realized while maintaining the mounting area as compared with the oscillation frequency of 6 MHz of the conventional ...
Read more

›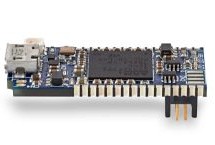 The STLINK-V3MINI probe combines the enhanced features of STLINK-V3SET with standalone simplicity for faster programming and ease of use, for an even more affordable price, at just $9.75. The compact, portable probe can be used anywhere to upload and debug applications on STM32 microcontrollers. It leverages ST's 14-pin STDC14 debug cable to support enhanced features including Virtual COM Port (VCP). VCP br ...
Read more

›
Operating input range from 4.2V to 60V. 2mm x 3mm HotRod™ QFN package. Junction temperature range from -40°C to 150°C. 26µA quiescent current. The list of amazing features is long. And that's before you see the eye-popping efficiency plots. LMR36006/15 are the industrial buck converters you've been looking for. Texas Instruments LMR360xx/LMR360xx-Q1 Step-Down Converters are an easy-to-use, synchronous, step ...
Read more

›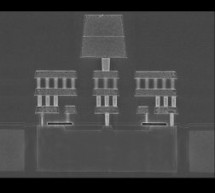 X-FAB Silicon Foundries SE, the leading analog/mixed-signal and specialty foundry today announced the availability of new high-voltage primitive devices targeted at the growing market for automotive 48V board net and battery management system (BMS) ICs. Covering voltages of 70V to 125V, these complementary NMOS/PMOS devices are based on the company's XT018 BCD-on-SOI (https://www.xfab.com/en/technology/soi/ ...
Read more

›