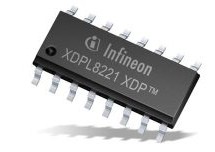 The emerging trend of smart lighting and Internet of Things, requires a new generation of LED drivers. InfineonTechnologies AG introduces the new member of its XDP LED series, the XDPL8221 for cost-effective dual-stage drivers with advanced features. This device combines a quasi-resonant PFC and a quasi-resonant flybackcontroller with primary side regulation together with a communication interface. A compre ...
Read more

›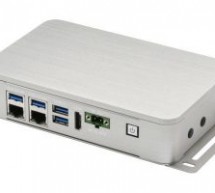 AAEON, an award winning manufacturer of embedded PC solutions, is proud to announce the BOXER-6405U, a turn-key rugged embedded PC built to be flexible and adaptable to a wide range of Industry 4.0 applications, including machine vision, AI edge computing, and industrial IoT gateway. The BOXER-6405U is built to be a go-anywhere, work-anywhere solution. Rugged design gives it a wide operating temperature ran ...
Read more

›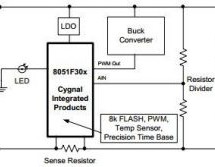 Introduction Driven by the need forunt ethered mobility and ease of use, many system srely on rechargable batteries as their primary power source. The battery charging circuitry for these systems is typically implemented using a fixed-function IC to control the charging current/voltage profile.The C8051F30x family provides a flexible alternative to fixed-function battery chargers. This application note disc ...
Read more

›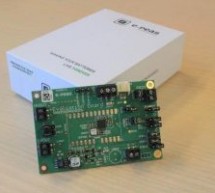 e-peas has announced the introduction of a new power management IC specifically optimized for energy harvesting from thermal sources in wireless sensors application. Supplied in a space-saving 28-pin QFN package, the AEM20940 is a highly advanced device based on proprietary technology that is capable of extracting available input current up to levels of 110mA. Taking DC power from a connected thermal electr ...
Read more

›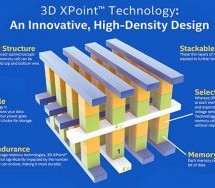 In July 2015, Intel and Micron Technology announced a new technology for memory and storage solutions called "3D XPoint™ technology". It is a new category of nonvolatile memory that addresses the need for high-performance, high-endurance, and high-capacity memory and storage. Now Intel had produced its Optane™ technology that provides an unparalleled combination of high throughput, low latency, high quality ...
Read more

›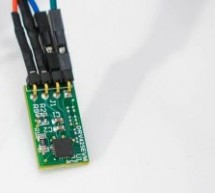 Introduction Current measurement can be really awkward when working with circuits. Voltage measurements are (usually) straightforward, but when it comes to current measurements the story is different. One typical approach is to insert a known resistance by breaking the circuit, and then measuring the voltage across it. This is difficult if one end of the resistor is not at ground potential, because oscillos ...
Read more

›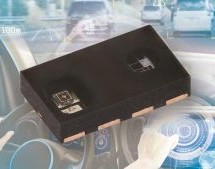 VCNL4030X01 integrates a PS, ALS and a high power IRED into one small package. It incorporates photodiodes, amplifiers, and analog to digital converting circuits into a single chip by CMOS process. The 16-bit high resolution ALS for excellent sensing capabilities with sufficient selections to fulfill applications whether dark or high transparency lens design. ALS and PS offer a programmable interrupt with i ...
Read more

›
Analog Devices announces the Power by Linear™ LTC3777, a 150V high efficiency (up to 99%) 4-switch synchronous buck-boost DC/DC controller, which operates from input voltages above, below or equal to the regulated output voltage. Its 4.5V to 150V input voltage range operates from a high input voltage source or from an input that has high voltage surges, eliminating the need for external surge suppression de ...
Read more

›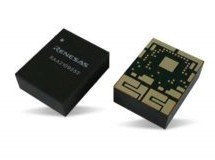 Renesas Electronics RAA210925 DC/DC Power Modules with PMBus Interface are pin-strap configurable dual 25A step-down PMBus-compliant DC/DC power supply modules. These power modules integrate a digital PWM controller, power inductor, synchronous MOSFETs, and passive components. The RAA210925 power modules deliver up to 25A of continuous output current without the need for additional heat sinking or airflow. ...
Read more

›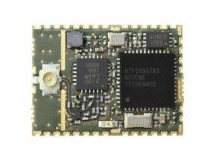 New LoRa Module Enables Engineers to Access LoRaWAN™ Networking and Add Functionality Using Renesas Synergy Hardware and Software Renesas Electronics Corporation (TSE:6723), a premier supplier of advanced semiconductor solutions, and Miromico AG today announced their collaboration has produced the compact and low-power FMLR-61-x-RSS3module based on LoRa® devices and wireless radio frequency technology. The ...
Read more

›