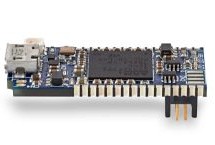 The STLINK-V3MINI probe combines the enhanced features of STLINK-V3SET with standalone simplicity for faster programming and ease of use, for an even more affordable price, at just $9.75. The compact, portable probe can be used anywhere to upload and debug applications on STM32 microcontrollers. It leverages ST's 14-pin STDC14 debug cable to support enhanced features including Virtual COM Port (VCP). VCP br ...
Read more

›
Operating input range from 4.2V to 60V. 2mm x 3mm HotRod™ QFN package. Junction temperature range from -40°C to 150°C. 26µA quiescent current. The list of amazing features is long. And that's before you see the eye-popping efficiency plots. LMR36006/15 are the industrial buck converters you've been looking for. Texas Instruments LMR360xx/LMR360xx-Q1 Step-Down Converters are an easy-to-use, synchronous, step ...
Read more

›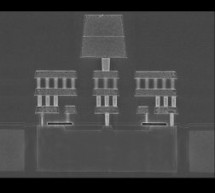 X-FAB Silicon Foundries SE, the leading analog/mixed-signal and specialty foundry today announced the availability of new high-voltage primitive devices targeted at the growing market for automotive 48V board net and battery management system (BMS) ICs. Covering voltages of 70V to 125V, these complementary NMOS/PMOS devices are based on the company's XT018 BCD-on-SOI (https://www.xfab.com/en/technology/soi/ ...
Read more

›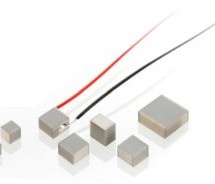 The world of SMDs – meaning Surface Mounted Devices – can be challenging, especially for someone who didn't pay attention to Physics lessons while in school. Briefly, an SMD is an electronic device produced through mounting electronic circuits onto the surface of a printed circuit board. Well, somewhere around those circuits there are some tiny resistors. You are about to find out more about their functiona ...
Read more

›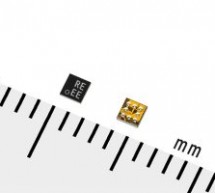 Ricoh Electronic Devices launched RP516 and RP517 series, buck (step-down) DC/DC converters featuring ultra-low output voltage (0.3 V to 1.2 V) and ultra-low quiescent current (typically 0.3 µA). The new converters are designed for IoT systems. As the IoT market expands, IoT devices with sensors, MCUs, communication ICs, etc. are required to correspond to low voltage to prolong the operating time of the bat ...
Read more

›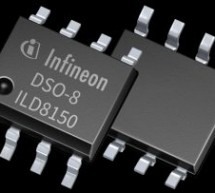 Infineon Technologies AG introduces the new LED driver IC ILD8150/E. It features an innovative hybrid dimming mode technology for achieving 0.5 percent of the target current. With its supply voltage range from 8 V DC up to 80 V DC, the driver IC provides a high safety voltage margin for applications operating close to safe extra-low voltage (SELV) limits. The driver IC is ideally suited for general and prof ...
Read more

›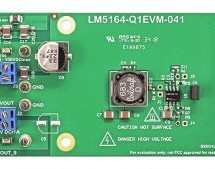 The LM5164 synchronous buck converter is designed to regulate over a wide input voltage range, minimizing the need for external surge suppression components. A minimum controllable on-time of 50 ns facilitates large step-down conversion ratios, enabling the direct step-down from a 48-V nominal input to low-voltage rails for reduced system complexity and solution cost. The LM5164 operates during input voltag ...
Read more

›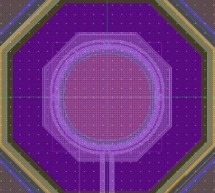 X-FAB Silicon Foundries, the leading analog/mixed-signal and specialty foundry, continues to develop ground-breaking semiconductor solutions to address the most difficult of design challenges. It has now announced the availability of avalanche photodiode (APD) and single-photon avalanche diode (SPAD) products for implementation in scenarios where there are extremely low light conditions to contend with and ...
Read more

›
A digital multimeter is an electronics measurement tool which is a necessary and powerful tool for every hacker, engineer, and maker. It can be used as a voltmeter, ohmmeter, ammeter, continuity meter, and some even offer more features than this. At the hand of a creative hacker, it might just be the only debugging or measurement tool you might need if you lay your hands on the right one. With a multimeter, ...
Read more

›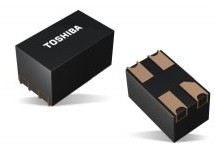 Toshiba Electronics Europe GmbH, the industry leader in the miniaturisation of cutting-edge photorelays, introduced a new family of five photorelays housed in one of the industry's smallest package. The new devices are suited for use in automatic test equipment, memory testers, SoC/LSI testers and probe cards. Both TLP34xxSRL devices and all three of the TLP34xxSRH series have input voltage driven character ...
Read more

›