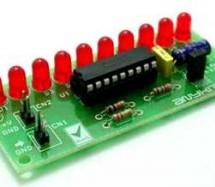 This project is a NiCad-NiMh Battery Monitor based on LM3914 IC DESCRIPTION The simple project can be used as test gear. Its easy way to monitor the battery voltages, especially dry cell, NICAD, NIMH, supply up to 1.5 Voltage. Battery Monitor range 0.15V to 1.5V. The project is built around Texas instruments LM3914, The LM3914 senses the voltage levels of the battery and drives the 10 light emitting diodes ...
Read more

›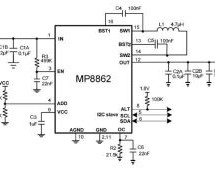 Monolithic Power Systems has introduced a new synchronous, 4-switch integrated buck-boost converter, the MP8862. The converter can regulate the output voltage from a wide input voltage range of 2.8V to 22V with high efficiency. The converter supports an Iout of 2A. Vout ranges from a 1V minimum to a maximum of 20.47V with a 5mV resolution controlled through I2C. The device can operate at up to a maximum of ...
Read more

›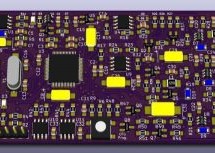 After using the Microchip tools to program and debug the projects I work on, I wondered about creating my own programming/debugging module that I could put on my own boards – just like Microchip does with their starter kits and such. As I became more interested in that idea, I began to search the web to see if anyone else had already done something similar. Initially, I found lots of posts regarding the 2nd ...
Read more

›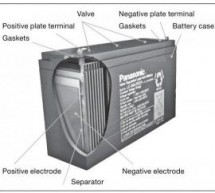 When observing basic rules will the top quality AGM VRLA batteries last you up to 15 years – we will advise how This description could start by a long list of technical improvements of Panasonic batteries. thanks to which they gained a stable place on the top of development in this segment (AGM, expanded positive grid. additives for regeneration from a deep discharge, self-extinguishing container material,… ...
Read more

›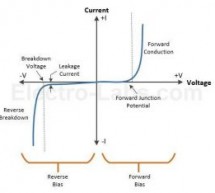 In semiconductor and electronics industry, a diode is a widely used discrete component. It is a significant element in many electronic circuits and applications ranging from low power signal circuits to power rectification. Based on the functions and ratings, there are different types of diodes. However, all semiconductor diodes contain a PN junction to perform their basic operation. Definition of a Diode A ...
Read more

›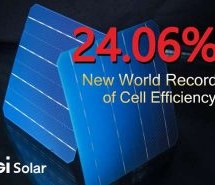 LONGi Solar has announced that it has achieved a new monocrystalline silicon PERC (Passivated Emitter Rear Cell) world record conversion efficiency using commercial wafer (M2) dimensions that exceeds 24 percent for the first time, according to tests carried out by the National Center of Supervision and Inspection on Solar Photovoltaic Product Quality (CPVT) in China. LONGi Solar's latest breakthrough bifaci ...
Read more

›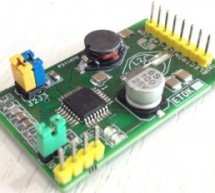 3A TEC Driver Module is a complete power stage solution to drive Thermoelectric Cooler (TEC). The required DC voltage input controls the output current. It consists of the Texas instruments DRV593 power driver IC, along with a few discrete passive components required for operation. It also includes jumpers for configuring the features of the device, LEDs for fault monitoring, and an output filter. The 4 Pin ...
Read more

›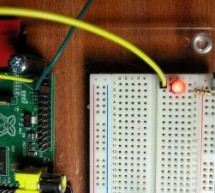 For this part of the tutorial you will need: Usb to Mirco USB cable. Ethernet Cable. A computer. An SD card (4GB or bigger). A breadboard Female to male jumper cables or the Adafruit Assembled Pi Cobbler Breakout. 330 Ohm resistor. A bit of Electronics A voltage source is a constant is a source of electrical energy which has a fixed voltage and can be used to power electric and electronic devices, such as a ...
Read more

›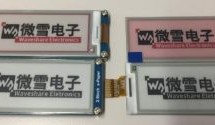 I have used E-Ink displays in projects three years ago, but from that time the technology has greatly evolved. That time displays were hard to get, expensive and difficult to use. Now things seem to change with e-ink displays available to the maker market :-). I'm able to get a 128×296 pixel e-paper display for $10! And for little more money I can have displays with black/white/red colors! Waveshare When I ...
Read more

›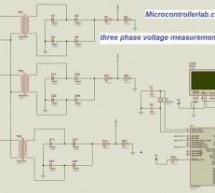 Three phase voltage measurement using pic microcontroller project: Hi everyone I hope you are fine and doing well. In this tutorial you will learn about how to measure three phase voltage using pic microcontroller. Three phase voltage measurement has many applications in power as well as electronics field. Three phase voltage measurement system is used to measure voltage of three phase transmission lines, t ...
Read more

›