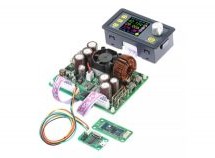 The DPS5020 is a constant voltage/current programmable control power supply module, that integrates analog and digital control in one device. Th e module is a 0-50V/0-20A Lab PSU module that comes in 2 parts, the main controller and a front panel. The main board has connections for input/output voltage as well as connection headers for Bluetooth and USB to Serial converter. The front panel module has button ...
Read more

›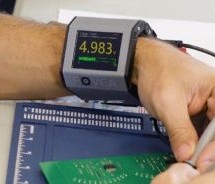 FOVEA is a wearable embedded analyzer — a multimeter targeted at embedded electronics with wrist-worn convenience. FOVEA, their wearable embedded analyzer does a few primary things to make embedded work easier: (a) It moves the multimeter display to a location that's much closer to where the probes are being held, and also with almost the same focal distance; (b) it focuses on lower currents and voltages as ...
Read more

›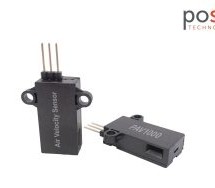 Posifa Technologies today announced its new PAV1000 series of air velocity sensors for data center thermal management and HVAC applications such as filter monitoring . Measuring air velocity at 7 m/s (PAV1005V) and 15 m/s (PAV1015V), the devices offer extremely fast response times of 125 ms typical in a compact, robust package. The PAV1000 series was designed as an economical, high-performance air velocity ...
Read more

›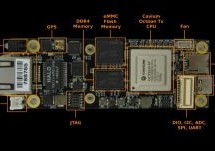 A Miniature 35x100mm Single Board Computer for Networking with Mini-PCIe Socket, Gigabit Ethernet Port, and USB Type-C TM 2.0 Port. The GW6100 is the smallest member of the Gateworks 6th generation Newport family of single board computers targeted for a wide range of indoor and outdoor networking applications. The GW6100 features the Cavium OcetonTX™ Dual Core ARMv8 SoC processor operating at 800MHz, 1GByte ...
Read more

›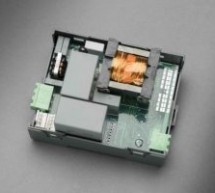 New modulation method increases operational lifetime of switching power units through digital, highly dynamic control and the use of film capacitors. SMART ALGORITHM TRIPLES SERVICE LIFE OF POWER SUPPLIES Switching power units are used for the power supply of many electrical devices, e.g. computers, LED lights or laser welding equipment. They convert alternating current from the mains into the direct curren ...
Read more

›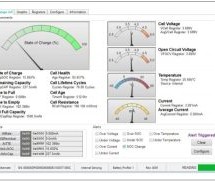 The MAX17262X evaluation kit (EV kit) from Maxim Integrated Products is a fully assembled and tested surface-mount PCB that evaluates the stand-alone ModelGauge™ m5 host-side fuel-gauge IC for lithium-ion (Li+) batteries in handheld and portable equipment. This EV kit supports a variety of applications such as: Bluetooth Headset Cases, Handheld Computers and Terminals, Health and Fitness Monitors, Home and ...
Read more

›
The LT8650S 42 V, dual-channel, 4 A synchronous Silent Switcher® 2 regulator features a wide input voltage range of 3 V to 42 V, ideal for automotive, industrial, and other step-down applications. Its quiescent current is only 6.2 µA with the outputs in regulation – a critical feature in automotive environments where always-on systems can drain the battery even when the car is not running. In many switching ...
Read more

›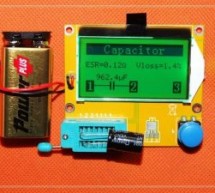 When I started to deal with Chinese electronics suppliers from websites like Alibaba, Aliexpress and Taobao, I discovered that there are huge amount of undiscovered tools from the Chinese market. They are not easily discovered, maybe due to the Chinese language barrier, especially when we deal with a Chinese website like Taobao or maybe because most of us are used to deal with known electronics distributors ...
Read more

›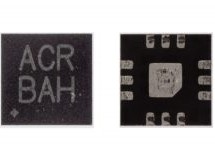 MAX16126/MAX16127 – protect power-supply inputs from automotive voltage transients, including load dump The MAX16126/MAX16127 load-dump/reverse-voltage protection circuits protect power supplies from damaging input voltage conditions, including overvoltage, reverse-voltage, and high-voltage transient pulses. Using a built-in charge pump, the devices control two external back-to-back n-channel MOSFETs that t ...
Read more

›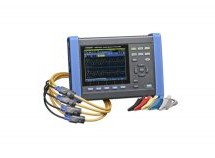 The Hioki PQ3198 portable power analyzer is a best in class power measuring instrument for single to three-phase lines, offering a high degree of precision and accuracy. Verify power problems in accordance with IEC61000-4-30 Class A. Saelig Company, Inc. has introduced the Hioki PQ3198 Power Quality Analyzer, which can conveniently be used for assessing power usage as well as for investigating power supply ...
Read more

›