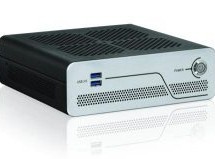 KBox B-201-CFL with Powerful 8th Generation Intel® Core™ i3/i5/i7 Processors – Compact Housing, Low-Noise Operation and Flexible Mounting Options Kontron, a leading global provider of IoT/Embedded Computing Technology (ECT), introduces the KBox B-201-CFL to its family of embedded box PCs. The KBox B-201-CFL features high performance in a compact housing and with low noise level (maximum 34 dB(A)). Thanks to ...
Read more

›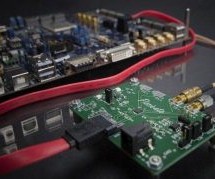 For the first time in history, a prototype radio has been created that is claimed to be completely digital, generating high-frequency radio waves purely through the use of integrated circuits and a set of patented algorithms without using conventional analog radio circuits in any way whatsoever. This breakthrough technology promises to vastly improve the wireless communications capabilities of everything fr ...
Read more

›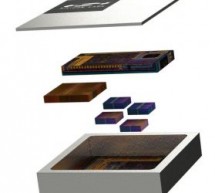 Acknowledged as the UK's leading source of advanced embedded technology, Solid State Supplies Ltd. now offers the world's smallest Bluetooth® Low Energy (BLE) SiP module from Silicon Labs. With a package size of 6.5mm x 6.5mm x 1.4mm the BGM11S Blue Gecko SiP (System in Package) module targets applications where ultra-small size, reliable high performance RF, low power consumption, full modular certificatio ...
Read more

›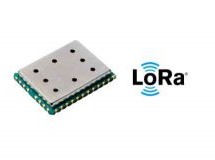 The only available radio chip for LoRa on the market has been the SX1272/76 from Semtech up to now. Things have changed and company IMST came up with the new type of radio chip SX1280 which can work on 2.4GHz band and decided to use this chip for their new LoRaWAN Long Range module, the iM282A-L. The iM282A-L is a compact and low-cost radio module that operates in the 2.4 GHz frequency band and combines the ...
Read more

›
The finger-tip sized ARM Cortex-M4F module with BT 5, BT Mesh, and 30 I/O The arrival of Bluetooth 5 was a significant leap forward for the IoT developer community, especially with its new Bluetooth Mesh functionality, which connects more devices and more sensors. Nearly four billion devices are expected to be shipped with Bluetooth technology in 2018. Bluetooth is driving innovation and creating new market ...
Read more

›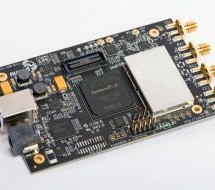 Everyone believes the future is going to be bright and a lot are betting that smart devices of the future will have the ability to self-adapt to its environment and that's why some are backing on Cognitive Radios which are Software Defined Radios with AI. Our world is becoming crowded with several smart devices, and the explosion of IoT has made the demand and durability of robust radio networks high while ...
Read more

›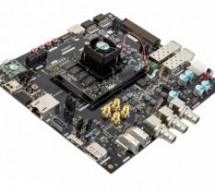 Avnet  a leading global technology solutions provider, today released the UltraZed-EV™ Starter Kit, providing designers with the core tools necessary to shape the future of advanced embedded vision design and turn their ideas into reality. By bundling the new UltraZed-EV System on Module (SOM) and Carrier Card, Avnet has created a complete platform for prototyping and evaluating embedded video processing sy ...
Read more

›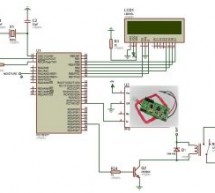 This project is about RFID based electronic lock using pic microcontroller. RFID tags are used to open and close electronic lock.  Only those users who have authentic RFID tag will be able to open lock by using their assigned RFID tags or cards. In this RFID based electronic lock, RFID module is interfaced with pic microcontroller. RFID receiver used to receive tag number through radio frequency communicati ...
Read more

›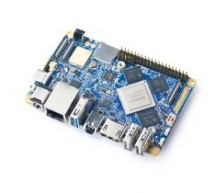 FriendlyElec recently released a pretty exciting hacker board which is super cheap, considering the features of the board and the price it is being sold for. The Single Board Computer (SBC) is based on Rockchip RK3399; a low power, high-performance processor. The board which is called Nano PC – T4 can be regarded as the smallest rock chip based board as it measures 100mm by 64m as compared to other RK3399 S ...
Read more

›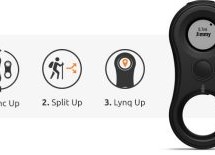 Have you ever been to a concert with no way to find the friends you were supposed to meet, seems like things could not get worse but there is no signal and Google map is not working (even when it does, it won't pinpoint where they are)? Yes, I know a lot of people can relate to this situation. It might not have been at a concert, could have been in a conference, during hiking, cycling events or a beach part ...
Read more

›