Digi International Inc. has been manufacturing M2M and IoT devices from radio frequency modems to gateways, cellular routers, networking devices, embedded system-on-modules (SOM) and single-board computers (SBCs) that have been used for several use cases. A new addition to its long list of SOMs, Digi ConnectCore 8M Mini SOM is designed on the NXP i.MX 8M Mini application processor as a secure integrated system-on-module (SOM) platform.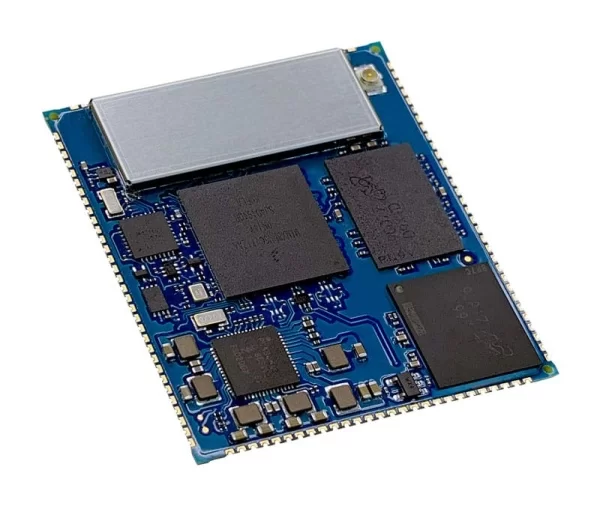 With the increasing demand for SOM for industrial IoT applications, this Digi ConnectCore 8M Mini comes with a built-in Graphics Processing Unit (GPU) having GCNanoUltra for 3D acceleration, GC320 for 2D acceleration. The SOM also supports 1080 p 60 fps display through MIPI DSI that can be interfaced to collect and process the data that can be displayed.  The VPU supports 1080 p 60 HEVC H.265 (decode), VP9, H.264, VP8 (encode/decode). All the predecessor to this SOM including the Digi ConnectCore 8M Nano does not come with the built-in video processing unit.
Digi ConnectCore 8M Mini features four power-efficient Arm® Cortex®-A53 cores, one Cortex-M4 core, and the Digi Microcontroller Assist Cortex-M0, which allow it to minimize power consumption while maintaining a high standard of performance.
Features Of Digi ConnectCore 8M Mini SOM
Application Processor: NXP i.MX8 Mini processor integrated with four Cortex-A53 cores @1.6 GHz and Cortex-M4 400 MHz core processor
Memory: up to 2 GB of LPDDR4 (32-bit)
Storage: Up to 8 GB eMMC
Wireless Connectivity: IEEE 802.11a/b/g/n/ac dual-band wireless and Bluetooth 5
Interfaces/Peripherals: USB 2.0 OTG controllers with integrated PHY interfaces, 3x Ultra Secure Digital Host Controller (uSDHC) interfaces, Gigabit Ethernet controller, 4x UART modules, 4x I2C modules, 3x SPI modules, and PCI Express 2.0
Security: Digi TrustFence®, TRNG, TrustZone, Secure RTC, Secure JTAG, Secure Element
Operating Temperature: Industrial: -40° C to 85° C
Dimensions: 40 mm x 45 mm x 3.5 mm
The 64-bit processor architecture has 4 cores with an integrated RAM of up to 2 GB LPDDR4 and Up to 8GB eMMC flash storage. The Digi ConnectCore 8M Mini SOM also supports wireless communication protocols including Wi-Fi 802.11a/b/g/n/ac and Bluetooth 5. With IEEE 802.11ac, the SOM is a powerful device for applications that require wireless transmission for long-distance and high data rates. It comes with similar ethernet connectivity as the 8M Nano SOM with 10/100/1000M Ethernet + AVB.
Read more: MEET THE ALL NEW DIGI CONNECTCORE 8M MINI SOM FOR INDUSTRIAL APPLICATIONS