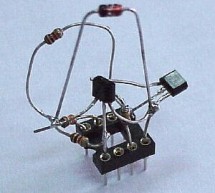 There're many, who built the Easy Programmer or C-52 EvaluationBoard, asking for the RS232C level converter chip, DS275. Many have changedto MAX232 instead, because of not available in his home. Here is anothersimple and cheap circuit using small signal transistor providing TTL toRS232C level converter. A circuit diagram shown above was used two small signal transistor,NPN and PNP transistors. Dash line sep ...
Read more

›
The lamp in my bedroom is a very cheap lamp from Wal-Mart. It stands in one corner of my room, opposite of the door. This is where the problem is: If it is dark, I have to walk across the room, not trip on anything, find the small knob to twist to turn on the lamp, walk back towards whatever I need to do in the room. That is a whole lot of unnecessary walking. As can be imagined, this annoyed me. I decided ...
Read more

›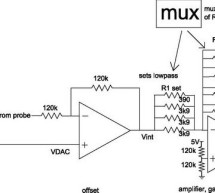 Introduction: In this project, PIC 18F4550 is programmed to perform the function of an oscilloscope. Communication is set up between the computer and the PIC through USB, so that bulk data transfer mode is implemented. Analogue circuits are carefully designed so the user can select gain and offset on the computer screen and have the circuit perform the corresponding functions. Also software based calculatio ...
Read more

›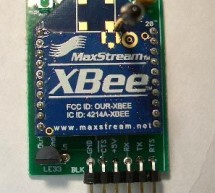 Overview Typically, two pics communicate by RS-232, a wired transmission. However, it may be desirable to communicate via a wireless link. This wiki page demonstrates using XBee radio modems which conform to the IEEE 802.15.4 protocol. These radios will allow for wireless communication between two PICs and between a PIC and a computer. File:XBeePinOut.jpg The IEEE 802.15.4 is a point-point/point-multipoint ...
Read more

›
Overview A Pulse Width Modulation (PWM) output from a PIC microcontroller can be used to play tones on a piezo speaker. With this, musical scales and simple songs can be played on the piezo speaker. Piezoelectric speakers operate by the converse piezoelectric effect: when a voltage is applied across the terminals, the piezoelectric material in the speaker deflects in one direction. Applying an alternating v ...
Read more

›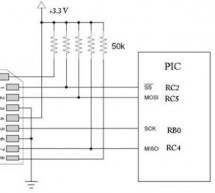 Overview Secure Digital Cards, or SD cards, are used to hold information in many common electronic devices from digital cameras to mobile phones and come in sizes as small as 4 MB and as large as 8 GB. In this lab, we will establish communication between a Microchip PIC 18F4520 and a 2GB SD card manufactured by Apacer. SD cards can operate three different communication modes: One-bit SD mode, four-bit SD mo ...
Read more

›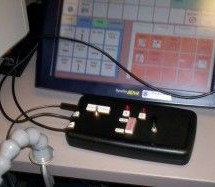 INTRODUCTION: The Switch Relay was designed to give clients control over two different switch-activated devices using only one switch. Pressing and releasing the switch will directly control the first device. However, when the client presses the switch for a minimum duration of time, the device toggles its state so that the switch now controls a second device. A knob allows the client to adjust the minimum ...
Read more

›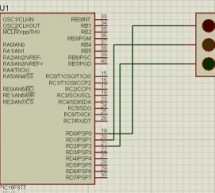 Today I will show you how easily you can build your first project on blinking LED by using PIC 16 microcontroller. In my previous post Step by step Project guide on PIC Microcontroller I was mansion that for start-up we need 1 Proteus 7 Professional (where we Make your hardware arrangement our project and simulate it to see the result) 2 Mikcro C. (here we write the Embedded C Program and build the hex file ...
Read more

›