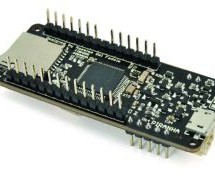 A few weeks ago Open Electronics announced their new "Fishino Piranha" board. It is one of the first boards to imitate the Arduino MKR. The Fishino Piranha follows with the release of their Uno-inspired "Fishino 32" board, which was released at the start of last year. The Piranha has the same 32-bit Microchip PIC32MX as the previous board with a MIPS core clocked at 120MHz. It comes with 128 kB RAM and 512 ...
Read more

›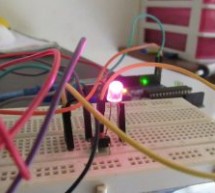 Esp8266 based home automation system using wifi It is also cheap and be used for making cool projects connected to the Internet .Learn how to make a simple IOT Project with it .The ESP8266 WiFi Module is a self contained SOC with integrated TCP/IP protocol stack that can give any microcontroller access to your WiFi network. The ESP8266 is capable of either hosting an application or offloading all Wi-Fi netw ...
Read more

›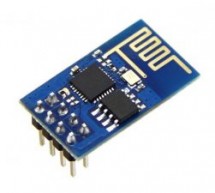 Introduction ESP8266 module is low cost standalone wireless transceiver that can be used for end-point IoT developments. ESP8266 module enables internet connectivity to embedded applications. It uses TCP/UDP communication protocol to connect with server/client. To communicate with the ESP8266 module, the microcontroller needs to use a set of AT commands. The microcontroller communicates with ESP8266-01 modu ...
Read more

›
In this tutorial let us learn how to send E-mails from PIC Microcontroller using famous WiFi module the ESP8266. This tutorial uses PIC16F877A IC and MPLABX and XC8 compiler for programming. At the end of this tutorial you will be able to send E-mail from any normal E-mail ID like Gmail, yahoo etc to any other E-mail ID. Hence this tutorial assumes that you have some basic knowledge on ESP8266-01 Modules an ...
Read more

›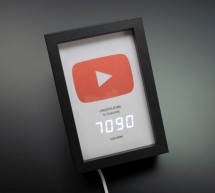 I was inspired by the Play Button awards YouTube sends out for subscriber milestones and whipped up a simple circuit using an ESP8266 wifi board and seven segment display to show off my realtime subscriber count. This is a great IoT beginner project, with just a little soldering and a code personalization required to make it work for your own account. Before attempting this project, you should be generally ...
Read more

›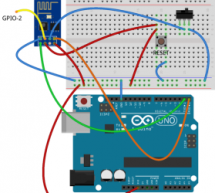 Hi folks, now I'll teach you how to make your programmer to the ESP-01 and ESP-201, (perhaps serve with other models) using an Arduino UNO, a few cables and optionally a button and a slide switch, in my case I use them because I had available, with this programmer able to upload the Arduino sketches and any other firmware (AT, LUA, Espruino, etc). Okay, let's start, first do the following circuit. Optionall ...
Read more

›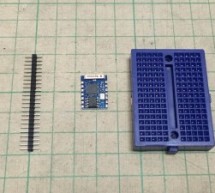 This instructables show how to test ESP board on bread board without soldering, especially for ESP-07 and ESP-12(E) and may be ESP-03. ESP board most require 2 mm pitch connector but most bread board are 2.54 mm pitch, It need some tricks on connect between ESP board and bread board. Step 1: Preparation 2 mm pitch male pin connector with 14 or more positions, e.g. http://www.digikey.com/product-detail/en/3m ...
Read more

›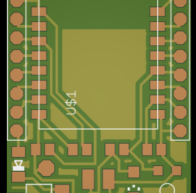 This is an old design of the breadboard adapter. Please look at this blog post for the recent design. I designed a single-sided ESP-12/ ESP-07 breadboard adapter PCB which will be easy to etch and solder for anyone who loves to play with the ESP8266 on a breadboard like me. Eagle files are in my github repo Features are: * Fits ESP-12 and ESP-07 module * Single-sided self-etchable design * Few, cheap parts ...
Read more

›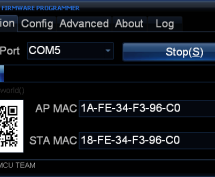 ESP8266 Troubleshooting – NodeMCU Flasher Where do I download the NodeMCU flasher? Go to the NodeMCU flasher GitHub repository and download the flasher for your Windows PC bit version by clicking the button that says "Raw": NodeMCU flasher Windows 64 bits NodeMCU flasher Windows 32 bits Which settings should I use with the NodeMCU flasher? The NodeMCU flasher already comes with the right settings by default ...
Read more

›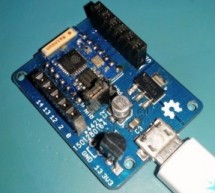 This is a small dev board I designed to make experimenting with and deploying the ESP8266 ESP-03 modules a bit easier. As well as breaking out all the pins to 2.54mm headers it has a position to fit either a DS18B20 temperature sensor or a DHT22 temperature/humidity sensor plus the required pull up resistor. It can be powered from 3.3V or 5V+* if the regulator is fitted and there is a footprint for a micro ...
Read more

›