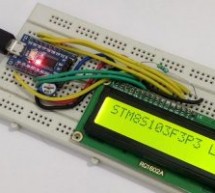 The 16x2 Alphanumeric LCD display is the most commonly used display among hobbyists and enthusiasts. The display is very useful when you want to display basic information to the user and can also help in testing or debugging our code. This particular 16x2 LCD module is easily available and has been popular for a long time. You can learn more about the basics of the 16x2 LCD module in the linked article. To ...
Read more

›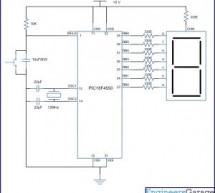 The seven segments are used to display decimal and hexadecimal (0-9, A-F) values. A seven segment is cheapest option for applications requiring numeric value display as output. Calculators, watches, lift's floor indication panel etc. are examples of such applications. The interfacing and operation of a seven-segment display with PIC18F4550 has been explained here. A typical seven-segment ...
Read more

›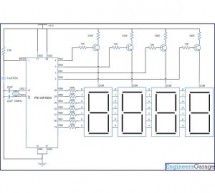 As explained earlier, a seven segment interfaced with PIC uses almost an entire port (minimum 7 pins) to display a value. But a real time application, like watch, calculator etc., usually requires at least 3-4 seven segments. In such a case it is not advisable to use a port of the controller for each seven segment. In these cases, multiplexing technique is used to work with more than one seve ...
Read more

›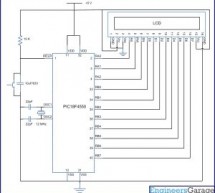 The character LCDs are the most commonly used display modules. These LCDs are used to display text using alphanumeric and special characters of font 5x7/5x10. For basic working and operations of a character LCD, refer LCD interfacing with 8051. Here PIC18F4550 has been used to display a single character on a 16x2 character LCD. For basic details and operations of character LCD, refer LCD interfacing with 80 ...
Read more

›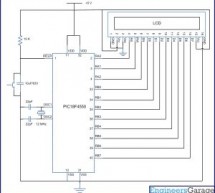 Several automated and semi-automated devices require a message to be displayed in order to indicate their working status. In continuation to LCD interfacing with PIC18F4550, this article explains how to display a message or string on a 16x2 character LCD. Programming steps: · Configure the LCD. · ...
Read more

›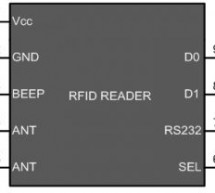 RFID (Radio Frequency Identification and Detection) is widely used everywhere from highly secured defense laboratories to school attendance system. By employing RFID, much secured entry systems can be developed without incurring huge costs. These are the reasons of excessive use of RFID technology. In this article, interfacing of an RFID reader module has been explained with PIC18F4550. The USART ...
Read more

›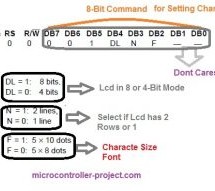 Character lcds can display character of font size 5×8 and 5×10. In 5xn, 5 represents number of coulombs and N represents number of rows. Character lcd's especially which are controlled by Hitachi HD44780 controller can display 5×8 and 5×10 size font character. Some lcd's can only display character in 5×8 font. In this project i am going to teach you how to display characters of font size 5×8 and 5×10 on cha ...
Read more

›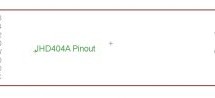 This post covers how to interface JHD404A 40×4 lcd with microcontroller (89c51, Pic16f877, Arduino etc). JHD404A is a 40×4 Character lcd. 40×4 means it has 40 coulombs and 4 rows. On each row of lcd we can display 40 characters/numbers etc. Total characters which we can display on 40×4 lcd is equal to (40×4=160) 160. Like all other character lcd's JHD404A also has a controller in it which controls its inter ...
Read more

›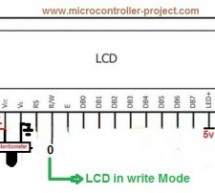 Displaying Text on 16×1, 16×2 or any size of character lcd is not a complex task. Once you know about the internal structure of the character lcd, lcd pin out, registers associated with lcd's and CG-RAM(Character Generated RAM) then its all on your finger tips. If you are really interested in lcd programming, and want to know about how to display text on lcd? First take a small tutorial on the Internal Stru ...
Read more

›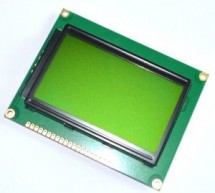 In this post/tutorial i am going to teach you how to interface graphical lcd jhd12864E with microchip pic16f877 microcontroller. I am going to display my website name "www.microcontroller-project.com" and a special pattern that displays thick lines on dotted graphical lcd display. In graphical lcd name "jhd12864" the number 128×64 means lcd has 128 coulombs and 64 rows. On graphical lcd's data(character, nu ...
Read more

›