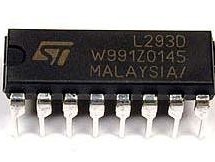 L293d is an H Bridge bidirectional motor driver IC used to interface DC motor and stepper motors to Microcontrollers. CircuitsGallery.com already discussed about the working principle of L293 IC with an example of bidirectional motor driver circuit.It is very easy to make a DC motor control using microcontroller. In this article I'm gonna show you the interfacing of DC motor with PIC16F877A microcontroller ...
Read more

›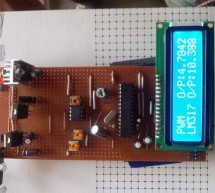 In our lab I saw many DC power supply which have a variable knob to regulate the output. I was dreaming to make such a project where I can regulate the voltage using push button.As I am not an industrial level expert so this project is just about a digital DC power supply of small range(5V-12V). You can press push buttons to increase or decrease output voltage.Here we use LM317 to regulate the output voltag ...
Read more

›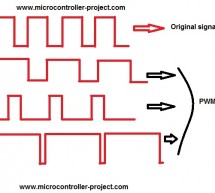 Here is a simple project on how to control fan or dc motor speed uisng pic 16f877 microcontroller. There are numerous ways to control the speed of motor(or fan). Varing current,voltage and resistance etc. But when it comes to controlling the speed using microcontrollers. Then the PWM(Pulse width modulation) technique is used. In Pulse width modulation the digital signal high and low time is chaged. Actually ...
Read more

›
Measuring the voltage and current will always be helpful while making or debugging any electrical system. In this project we are going to make our own Digital Ammeter using PIC16F877A Microcontroller and current sensor ACS712-5A. This project can measure both AC and DC current with a range of 0-30A with an accuracy of 0.3A. With few modifications on the code you can also use this circuit to measure up to 30 ...
Read more

›