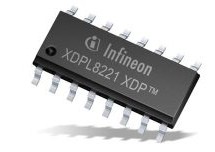 The emerging trend of smart lighting and Internet of Things, requires a new generation of LED drivers. InfineonTechnologies AG introduces the new member of its XDP LED series, the XDPL8221 for cost-effective dual-stage drivers with advanced features. This device combines a quasi-resonant PFC and a quasi-resonant flybackcontroller with primary side regulation together with a communication interface. A compre ...
Read more

›
DC MOTOR INTERFACING WITH 8051 MICROCONTROLLER: In many projects of embedded systems, we may need to control a DC motor using controller.  It is not good to connect DC motor directly to the microcontroller. Since the maximum current that can be sink from 8051 microcontroller is 15 mA at 5v. But a DC Motor needs much more currents. It also needs more voltages as 6v, 12v, 24v etc., (depending upon the type of ...
Read more

›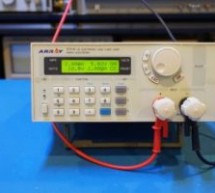 I have made many electronic loads in the past. For instance this simple harddrive cooler housed small dummy load, this more sophisticated constant current/constant programmable load and this heavy-duty electronic load that is capable of sinking over 1kW under peak load. In this blog post though, I am going to take a look inside an Array 3711A DC electronic load I recently purchased on eBay. You can find a v ...
Read more

›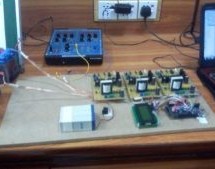 Design of multiple input charge controller is an efficient voltage conversion system for multiple inputs and combine output. Objective is designing of a system to extract multiple resources without mixing them with each other. Firstly it is Designed and Simulated in software like Proteus, MATLAB, code-Vision, Micro-C and then finally demonstrated in hardware form. This will include the design of a charge co ...
Read more

›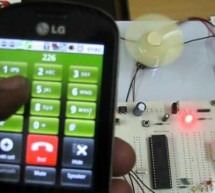 GSM Based Speed Control of DC Motor Using PIC Microcontroller: In this project, an easy method has been proposed in order to control the speed of the DC motor by simply sending an SMS from mobile. The purpose of designing this system was to convince the user that speed of the motor can be controlled anywhere by using the SMS application. As an SMS receiver, Siemens TC35 GSM module has been used and is then ...
Read more

›
Low power DC motors can be easily controlled with half H-bridge IC L293D. This IC is 16-pin IC which can control 2 motors in both directions. This topic shows how to control DC motor speed and direction with PIC16F84A and L293D motor drive integrated circuit. Related topics: The following topic shows how to control a DC motor with PIC16F84A and H-bridge circuit. DC Motor speed and direction control with PIC ...
Read more

›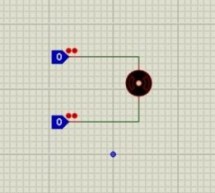 Hello friends, hope you all are fine and enjoying good health. In the previous posts, we have seen How to design a 5V DC power supply in Proteus ISIS and after that we have also discussed How to design a variable DC Power supply using LM317.So, now today we will check how to design a DC Motor Drive Circuit in Proteus ISIS. DC motor is present in Proteus and quite easy to use. First we will simple drive it b ...
Read more

›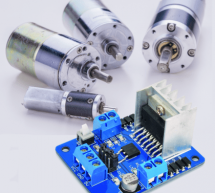 It can be controlled through logic levels to set the speed and the direction of the rotation of CC brushed motors and stepper motors; outputs have LEDs indicating the rotation direction. The circuit board we are presenting this time is based on the dual-bridge driver L298N, in a traditionally mounted version in a Multiwatt container with 15 staggered pins; it has two terminal blocks for attaching to ...
Read more

›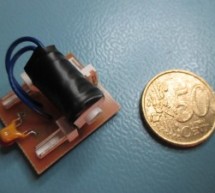 Recently I'v got my samples of SN6505A, it's a really nice IC, so I decided to make a simple DC/DC converter to get familiar with it. What I like in this chip is that it can operate on input voltage as low as 2,5V - that makes it great for battery devices. It's also nice, that it's a very minimalist design - on primary side all what is needed is decoupling capacitor. One disadvantage is that it doesn't have ...
Read more

›
Dual Motor L298 H-Bridge Control project can control two DC motors connected to it.  The circuit is designed around popular dual H-Bridge L298 from ST. This board can be configured to drive a single motor with high current rating also. This can be achieved with the help of jumpers on the board.  An onboard 5V regulator can take a maximum of 18V of DC input. Should you wish to drive this board with higher vo ...
Read more

›