A digital multimeter is an electronics measurement tool which is a necessary and powerful tool for every hacker, engineer, and maker. It can be used as a voltmeter, ohmmeter, ammeter, continuity meter, and some even offer more features than this. At the hand of a creative hacker, it might just be the only debugging or measurement tool you might need if you lay your hands on the right one. With a multimeter, ...
Read more

›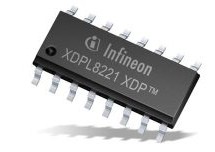 The emerging trend of smart lighting and Internet of Things, requires a new generation of LED drivers. InfineonTechnologies AG introduces the new member of its XDP LED series, the XDPL8221 for cost-effective dual-stage drivers with advanced features. This device combines a quasi-resonant PFC and a quasi-resonant flybackcontroller with primary side regulation together with a communication interface. A compre ...
Read more

›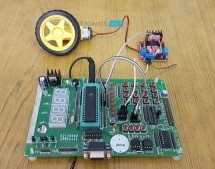 In this project, we will learn about L293D and L298N Motor Drivers and also about Interfacing DC Motor with 8051 Microcontroller with the help of both L293D and L298N. When we talk about controlling the robot, the first thing comes into the mind is controlling DC motors. Interfacing DC motor to the microcontroller is very important concept in Robotic applications. By interfacing DC motor to the microcontrol ...
Read more

›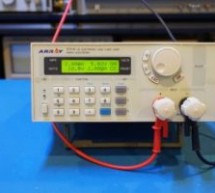 I have made many electronic loads in the past. For instance this simple harddrive cooler housed small dummy load, this more sophisticated constant current/constant programmable load and this heavy-duty electronic load that is capable of sinking over 1kW under peak load. In this blog post though, I am going to take a look inside an Array 3711A DC electronic load I recently purchased on eBay. You can find a v ...
Read more

›
Low power DC motors can be easily controlled with half H-bridge IC L293D. This IC is 16-pin IC which can control 2 motors in both directions. This topic shows how to control DC motor speed and direction with PIC16F84A and L293D motor drive integrated circuit. Related topics: The following topic shows how to control a DC motor with PIC16F84A and H-bridge circuit. DC Motor speed and direction control with PIC ...
Read more

›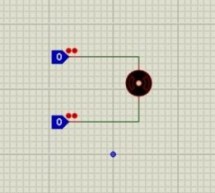 Hello friends, hope you all are fine and enjoying good health. In the previous posts, we have seen How to design a 5V DC power supply in Proteus ISIS and after that we have also discussed How to design a variable DC Power supply using LM317.So, now today we will check how to design a DC Motor Drive Circuit in Proteus ISIS. DC motor is present in Proteus and quite easy to use. First we will simple drive it b ...
Read more

›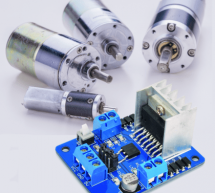 It can be controlled through logic levels to set the speed and the direction of the rotation of CC brushed motors and stepper motors; outputs have LEDs indicating the rotation direction. The circuit board we are presenting this time is based on the dual-bridge driver L298N, in a traditionally mounted version in a Multiwatt container with 15 staggered pins; it has two terminal blocks for attaching to ...
Read more

›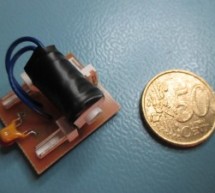 Recently I'v got my samples of SN6505A, it's a really nice IC, so I decided to make a simple DC/DC converter to get familiar with it. What I like in this chip is that it can operate on input voltage as low as 2,5V - that makes it great for battery devices. It's also nice, that it's a very minimalist design - on primary side all what is needed is decoupling capacitor. One disadvantage is that it doesn't have ...
Read more

›
Dual Motor L298 H-Bridge Control project can control two DC motors connected to it.  The circuit is designed around popular dual H-Bridge L298 from ST. This board can be configured to drive a single motor with high current rating also. This can be achieved with the help of jumpers on the board.  An onboard 5V regulator can take a maximum of 18V of DC input. Should you wish to drive this board with higher vo ...
Read more

›
Step up DC-DC converter is based on LM2577-ADJ IC, this project provides 12V output using 5V input, maximum output load 800mA. The LM2577 are monolithic integrated circuits that provide all of the power and control functions for step-up (boost), fly back, and forward converter switching regulators. The device is available in three different output voltage versions: 12V, 15V, and adjustable. Requiring a mini ...
Read more

›