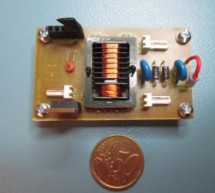 Currently I'm working on a device to electrocute home insects like cockroaches, progress is small because they are smarter than I thought, but that's a different story. For that project I had to find a source of sufficient high voltage and output power. Presented in previous post 5V/400V converter had insufficient voltage and power, another option, flyback transformer was too dangerous to be used here. Fina ...
Read more

›
The brushless DC (BLDC) motor is becoming increasingly popular in sectors such as automotive (particularly electric vehicles (EV)), HVAC, white goods and industrial because it does away with the mechanical commutator used in traditional motors, replacing it with an electronic device that improves the reliability and durability of the unit. Another advantage of a BLDC motor is that it can be made smaller and ...
Read more

›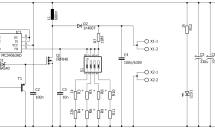 A small and cheap 5V/400V DC/DC converter can be useful in many DIY projects, e.g Geiger–Müller counters. I will present here one of such DC/DC converter based on popular MC34063 chip in step-up configuration.One big limitation of this device is little output power, but for many applications this won't be a problem. Another problem is poor temperature stability, but this could probably be improved by using ...
Read more

›
The module has been designed around LMD18200 from Texas Instruments. The LMD18200 is a 3A H-Bridge designed for motion control applications. The device is built using a multi-technology process which combines bipolar and CMOS control circuitry with DMOS power devices on the same monolithic structure. Ideal for driving DC and stepper motors; the LMD18200 accommodates peak output currents up to 6A. An innovat ...
Read more

›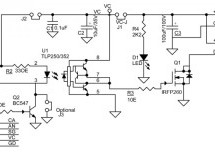 DC Output Solid State Relay 10Amps 60V DC (Optically Isolated Input) This project has been designed around TLP250/352 which is Opto-Coupler IGBT/MOSFET Gate Driver from Toshiba and Mosfet IRFP260 from IR, This relay consists of optically isolated gate driver and low impedance Mosfet. The combination of low resistance and high load current handling capabilities make this Relay suitable for a variety of switc ...
Read more

›
1.2V to 35V Adjustable DC-DC Converter project has been design around TI's  LM2576-ADJ IC. Inputs supply 40 VDC.  LM2576-ADJ is a monolithic integrated circuit that provides all the active functions for step down switching regulator, capable of driving 3A load with excellent line and load regulation.this board has minimum number of components. Features  Output 1.2 to 35 VDC @ 3 A regulated low ripple DC vol ...
Read more

›
H-Bridge has been designed around IR2104 IC from international Rectifier. The board has been made mainly for DC-Motor application. The driver can handle load up to 8-10Amps. I have tested this board with 36V DC supply . The circuit uses N Channel IR540 MOSFETS from international rectifier. IR540 requires large heat sink for 10Amps load. Board has shunt resistor to provide voltage proportional to current flo ...
Read more

›
Hello friends here is a proteus simulation of speed control of DC motor with the help of Pulse width modulation (PWM) control, PWM signals are generated by 8051 microcontroller. As we have discussed earlier that proteus is a really good simulation software for beginners and 8051 is the most basic among all microcontroller so this can be a very good project of motor control if you are doing it for first time ...
Read more

›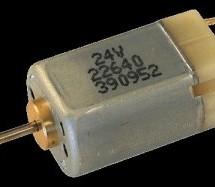 DC Motor and L293D We can't drive a DC Motor (depends) directly with a Microcontroller, as DC Motors requires high current and high voltage than a Microcontroller can handle. Microcontrollers usually operates at +5 or +3.3V supply and it I/O pin can provide only up to 25mA current. Commonly used DC Motors requires 12V supply and 300mA current, moreover interfacing DC Motors directly with Microcontrollers ma ...
Read more

›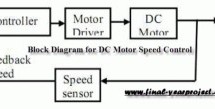 Micro-controller is a very widely used electronic component and today we are showing your another example of it. Today's' project topic is "DC motor speed control using Microcontroller PIC16F877A" and we are sharing full project report of it. This is a very good project work for final year Electronics and Electrical students. This project is mainly focus on DC motor speed control system by using microcontro ...
Read more

›