4-slot Industrial System with LGA1151 Socket Intel® Xeon® E3 v5, 7th/6th Gen Intel® Core™ i7/i5/i3 & Celeron® Processor, Intel® C236/Q170, Front-access I/O, PCIe/PCI Slots. Axiomtek – a world-renowned leader relentlessly devoted in the research, development and manufacture of series of innovative and reliable industrial computer products of high efficiency – is pleased to announce the release of IP ...
Read more

›
F-Secure Foundry recently launched a crowdfunding campaign for their new, tiny form factor USB Armory MK II computer. The device which comes with a form factor that looks like a usb flash drive is an open-source, full featured USB computer with Bluetooth, USB-C ports, 512MB RAM and 900MHz and was developed as an improvement to the USB Armory computer dongle launched far back in 2014. The USB ...
Read more

›
Signet HC is a secure USB drive built with open-hardware and free open-source software. It is an encrypted flash drive, a two-factor authentication (2FA) device and a hardware password and personal information manager, making it a portable solution to a variety of data security problems. Signet HC is physically secured, it requires a user taking physical action (press a button on the device) to enable sensi ...
Read more

›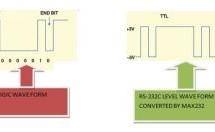 Here is a simple project on How to transmit serial data to pc using built in usart(universal Syncronous-Asyncronous receiver transmitter)of PIC 16f877 microcontroller. The data Transmitted by PIC microcontroller is received by computer through its (Serial)DB-9 Port and is displayed on Hyperterminal window. Since microcontrollers works on TTL  wave form and standard PC(Personal Computers) works on RS-232 wav ...
Read more

›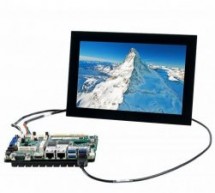 The supplier of complete solutions for display technology, power, and embedded systems, Fortec Electronik, now offers iBASE's IB818, a single board computer (SBC) expanded to plug-and-play TFT display kit. According to the company, the iBASE IB818 single board computer already configured for display will help facilitate a quick and fast project start upon delivery. Users only need to plug it in and get star ...
Read more

›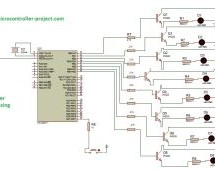 This is a simple tutorial/project on how to interface a transistor (2n2222), led and push button with Pic microcontroller. In the project i am going to switch on and off(blink) an led with the help of a push button. Since transistors are used at outputs we can drive heavy loads with the same circuit. Pic16f877 microcontroller is used in the project. Port-B of Pic16f877 is used as output port. Port-B of pic1 ...
Read more

›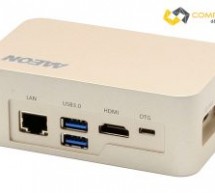 Aaeon has announced the release of the Boxer-8110AI embedded computer.  The Compact board which is similar to Aaeon's Boxer-8120A which was released in May is based on the Nvidia Jetson Tx2 Module and is capable of running Linux distros like Ubuntu. While it offers a more compact size (110 x 65 x 40mm), just like the Boxer-8120A, the Boxer-8110AI it comes with 8GB of LPDDR4 RAM, 32GB eMMC 5.1, and a MicroSD ...
Read more

›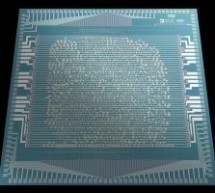 New approach harnesses the same fabrication processes used for silicon chips, offers key advance toward next-generation computers. by Rob Matheson | MIT News Office After years of tackling numerous design and manufacturing challenges, MIT researchers have built a modern microprocessor from carbon nanotube , which are widely seen as a faster, greener alternative to their traditional silicon counterparts. The ...
Read more

›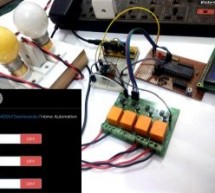 Home Automation has always been inspiring projects for most of us. Toggling an AC load from the comfort of our chairs or bed of any room without reaching for the switch in another room sounds cool doesn't it!!. And now in the era of IoT, thanks to the ESP8266 module which made it easy to control anything from anywhere in the world. In this IoT based project, we will use Adafuit IO to control Home appliaces ...
Read more

›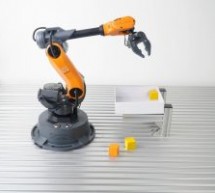 Meet the Mirobot mini industrial robot arm which is capable of delivering incredible versatility, precision and fit into many functions for a home, school, or professional use. Inspired by the famous ABB IRB 6700 industrial robot arm which is utilized in advanced factories around the world, Mirobot was created as a small, affordable, and user-friendly mini industrial robotic arm that is accessible to everyo ...
Read more

›