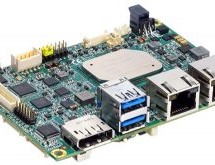 Axiomtek – a world-renowned leader relentlessly devoted in the research, development and manufacture of series of innovative and reliable industrial computer products of high efficiency – is pleased to introduce the PICO319, a low power yet powerful fanless Pico-ITX SBC powered by the onboard Intel® Atom® x5-E3940 quad-core processor (code name: Apollo Lake). The noise-free pico-ITX motherboard offers combi ...
Read more

›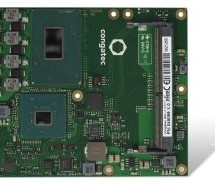 congatec – a leading vendor of standardized and customized embedded computer boards and modules – today announced 10 new COM Express Type 6 modules featuring the best and latest Intel® embedded processor technology. The four Intel® Xeon®, three Intel® Core™, two Intel® Celeron® and one Intel®Pentium® processors are all based on the same Intel microarchitecture (codenamed Coffee Lake H). This enables congate ...
Read more

›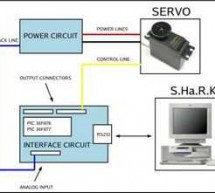 Servo motor control unit to control two's. While the other one circuit pic16F877 16f876 circuits based on the communication with the computer via RS232 serial port is doing. Kazırl backed by Assembly PCB software and schema files are made ​​with eagle. Servo interface circuit can translate the servo commands, sent through serial connection, to the servo control signal. Using a microcontroller (PIC micro) to ...
Read more

›
A small 70x100mm SBC designed for IoT Gateway applications with two Mini-PCIe sockets, GbE, WiFi, Bluetooth and Sub-1GHz wireless The GW5910 is a member of the Gateworks Ventana family of single board computers and is targeted for low cost, high performance Internet of Things (IoT) Gateway Appliances. The GW5910 features the NXP i.MX6 Dual Core ARM® Cortex™-A9 SoC processor operating at 800MHz, 512MB of DDR ...
Read more

›
Kontron, a leading global provider in IoT/Embedded Computer Technology (ECT), has introduced the new SMARC-sXAL4 module. The module is available with either Intel Atom®, Intel® Pentium® or Intel® Celeron®processors of the latest generation. With dimensions of only 82mm x 50mm, it can be used flexibly, and the E2 version is designed for use in an extended temperature range from -40°C to +85°C. Thanks to its ...
Read more

›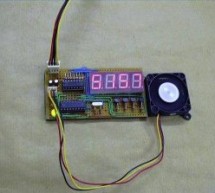 RPM measurement circuit PIC16F627 microcontroller based on the speed of the fan is displaying on the display. Software in assembly language prepared. PICMicro Project. measure the speed of the CPU's fan and display it on an application in Windows or you can simply go to the BIOS Menu when the computer resets and read the fan speed directly from there. measuring/test CPU Cooler Fans independent of the comput ...
Read more

›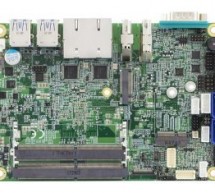 IBASE Technology Inc., a world leading supplier of embedded board and industrial computing systems, has released the IB822 3.5-inch SBC (single board computer) supporting Intel's "Gemini Lake" Pentium® Silver J5005 and Celeron® J4005 processors built with 14nm fabrication, a base clock/burst rate of 1.5GHz/2.8GHz and 2.0GHz/2.7GHz, and integrated Intel® UHD Graphics 605 ([email protected]) and UHD Graphics 600 ( ...
Read more

›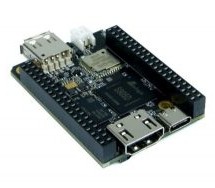 The world's fastest 100% open-source hardware single-board computer.  Popcorn Computer is a next generation single-board computer brand. They would like to present the result of two years of effort by Source Parts, two brand-new and unique open hardware computers: Original Popcorn and Super Popcorn. Super Popcorn It comes in two flavors, one with 4 CPUs, Super Popcorn, and another with 8 CPUs which we call ...
Read more

›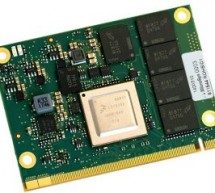 German-based MicroSys Electronics has begun a limited sampling of a miriac MPX-LS1028A compute module and a sandwich-style miriac SBC-LS1028A-TSN SBC that runs Linux or the real-time Microware OS‐9 distro on NXP's QorIQ Layerscape LS1028A SoC. It also features 5x TSN-ready GbE ports, and support for up to 2x 10GbE SerDes lanes. The miriac boards emulate the only module using the single- or dual Cortex-A72 b ...
Read more

›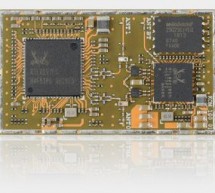 8devicesis accepting pre-orders for its $29 Komikan module, and sandwich-style $59 Komikan DVK development board for Wave2 prototyping at up to 1.166Gbps. The Komikan module runs OpenWrt on a MIPS24k-based Realtek SoC with dual-band, MU-MIMO 802.11ac. The Komikan has the ability to operate without a heatsink, as well as having a lower, 6W power consumption compared to other Wave2 modules. The Wave2 is the s ...
Read more

›