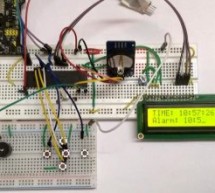 The digital Revolution started in 1950 changes all the existing mechanical and analog electronic structures into digital computers. Since the growth of digital electronics has been exponential, today it is almost impossible for a person to resist using any electronic equipment. Starting from the alarm clock that wakes you up and the toaster that serves you breakfast, everything is a contribution from digita ...
Read more

›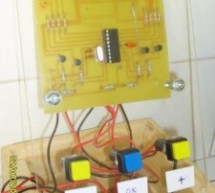 Here is a simple PIC16F84A alarm clock. This page summarizes this discussion (in french) in my forum, where Samir (aka numerique1) requested for help to build a weekly alarm clock for his school. Many thanks to him for his tests and patience. This clock counts seconds, minutes, hours and day of the week. Time is displayed on 4 seven segment LED displays, and is adjustable with three buttons at start time (u ...
Read more

›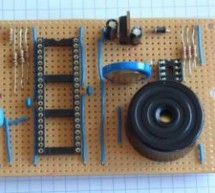 The idea for this project came from my youngest son who asked me to make him an alarm clock. I put together a simple PIC based design comprising of two interlinked vero-board cards. The design was created using New Wave Concepts' LiveWire which allows you to simulate the effect of the signals on the components - very useful it you are new to electronics like me - If only it could simulate the PIC too!. The ...
Read more

›
Electronics lesson: electronic parts, electronic components, electronic projects, circuit diagram and more Browse: Home / Search results for "Digital Alarm Clock Schematic" Digital Alarm Clock Schematic You are browsing the search results for "Digital Alarm Clock Schematic" Verilog & fpga project : digital clock alarm , Hello friends, here i am going to upload a very simple digital clock project. this s ...
Read more

›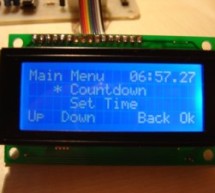 This is an alarm clock I built. It was very effective during the sort time I used it, because I programmed it to play a very annoying tune through a speaker. I actually started to wake up before the alarm went of, so other people in the house didn't wake up from the annoying pitches it played. The JAL source code is available on my download page Features Timekeeping using the PIC's timer0 interrupt 4x20 hd4 ...
Read more

›