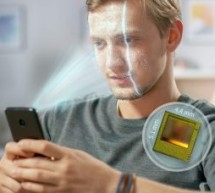 Infineon Technologies AG has collaborated with software and 3D Time-of-Flight (ToF) system specialist pmdtechnologies ag to develop reportedly the world's smallest, most powerful 3D image sensor. Designated the REAL3, the single-chip solution measures just 4.4 x 5.1 mm and is the fifth generation of time-of-flight deep sensors from Infineon. The sensor can be incorporated into even the smallest devices with ...
Read more

›
The manufacturing industry is one which can be highly lucrative and continuously in demand, so it is easy to see why so many entrepreneurs enter this field. While there is certainly the potential for success here, you will also find that manufacturing is a fiercely competitive industry, and it can be hard to stand out from the crowd. So, how can you find success in a competitive industry like this? There ar ...
Read more

›
e-con Systems Inc., a leading embedded camera solution provider company, today launched the FRAMEsafe,a new family of USB UVC Cameras with internal buffer that ensures reliable transfer of images over USB interface. Powered by e-con's proprietary FloControl technology, FRAMEsafe cameras support on-demand image capture capability which can be controlled from the host application. The effective decoupling of ...
Read more

›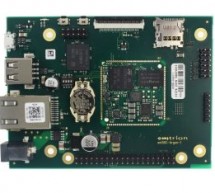 STMicroelectronics, one of the leading semiconductor manufacturers, launched the STM32MP1 microprocessors series back in February 2019 which are based on an HSA (heterogeneous system architecture). The microprocessors are based on an Arm® Cortex®-A7 core running at 650 MHz and Cortex®-M4 at 209 MHz combined with a dedicated 3D graphics processing unit (GPU) and MIPI-DSI display interface and a CAN FD interf ...
Read more

›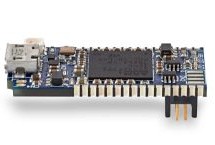 The STLINK-V3MINI probe combines the enhanced features of STLINK-V3SET with standalone simplicity for faster programming and ease of use, for an even more affordable price, at just $9.75. The compact, portable probe can be used anywhere to upload and debug applications on STM32 microcontrollers. It leverages ST's 14-pin STDC14 debug cable to support enhanced features including Virtual COM Port (VCP). VCP br ...
Read more

›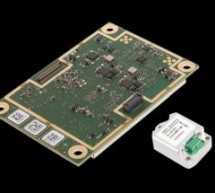 High-precision GPS/INS receiver is now available with a single antenna for faster integration, lighter weight and lower power consumption. High-precision GPS/INS receiver is now available with a single antenna option for faster integration, lighter weight and lower power consumption. Septentrio, a leader in high-precision positioning technology, announced today that their GPS/INS receiver is now available w ...
Read more

›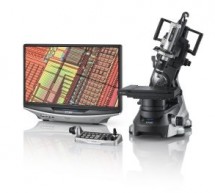 The VHX-7000 digital microscope, which is now available in the UK and Ireland, offers high magnification and accuracy, and is both versatile and easy to use. With a wide array of functions and features, the VHX-7000 is the best way to future-proof microscopy requirements for years to come. Using the Keyence VHX-7000, both 2D and 3D measurements can be performed with ease. Just one microscope is required to ...
Read more

›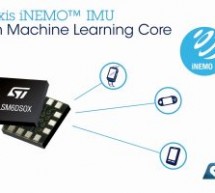 LSM6DSOX – iNEMO 6DoF inertial measurement unit (IMU), with Machine Learning Core, Finite State Machine and advanced Digital Function. For battery operated IoT, Gaming, Wearable and Consumer Electronics. Ultra-low power and high accuracy The LSM6DSOX is a system-in-package featuring a 3D digital accelerometer and a 3D digital gyroscope boosting performance at 0.55 mA in high-performance mode and enabling al ...
Read more

›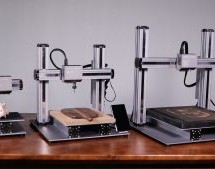 The modular 3D printer line, available in 3 models, is now available for pre-order from Snapmaker.com after becoming the most-funded technology project on Kickstarter After breaking multiple records with the Snapmaker 2.0 Kickstarter campaign, Snapmaker is today announcing that the 3D printer line is now available for pre-orders on Snapmaker.com. The Snapmaker 2.0 raised $7,850,866 USD by 7,388 backers on K ...
Read more

›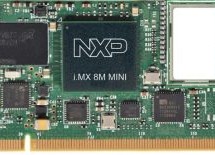 iWave Systems, a leader in embedded systems and solutions, will be launching a new System on Module based on NXP® i.MX8M Mini/Nano application processor. SOM will feature a powerful combination of 4 x ARM Cortex®-A53 @ 1.8GHz*, 64-bit processor and 1 x ARM® Cortex®-M4 core @ 400 MHz. The powerful SoC coupled with other advanced features such as flexible LPDDR4 & eMMC memory options, sophisticated audio, ...
Read more

›