Engineers using the latest version of Proteus will now benefit from SnapEDA search integrated within its PCB design software, allowing them to innovate faster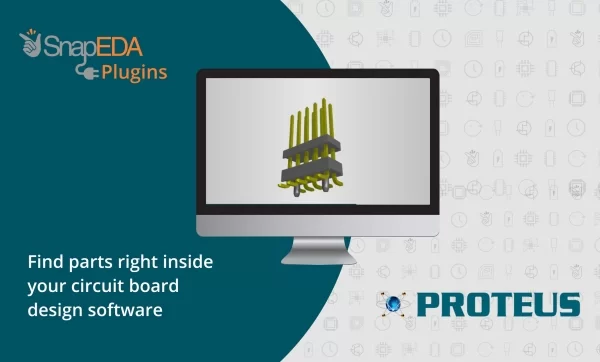 Today, SnapEDA, creators of the first search engine for electronics design, and Labcenter Electronics, creators of Proteus Design Suite, are announcing a new collaboration that places SnapEDA directly within Proteus' printed circuit board (PCB) design environment.
Creating computer-aided design (CAD) models is a time-consuming process that can take hours or even days for each component in a printed circuit board design. This is why SnapEDA created the pioneering electronics design search engine, allowing engineers to download ready-to-use models so they could start designing and innovating instantly.
This new collaboration between Labcenter Electronics and SnapEDA takes things a step further by allowing engineers to search and import SnapEDA's CAD models directly within the Proteus Design Suite, without ever having to leave their design environment. The collaboration includes free PCB footprints, schematic symbols, and 3D models for millions of electronic components.
said Natasha Baker, Founder & CEO of SnapEDA.
For Proteus, the library integration with SnapEDA is part of their commitment to continuously develop features that reduce the time to market for their customers.
Read more: PROTEUS ADDS SNAPEDA CAD MODEL SEARCH TO BOOST ELECTRONICS DESIGN PRODUCTIVITY