Atomstack Technologies has launched a campaign on Kickstarter for their Atomstack Cambrian 3D printer. Explaining the reason behind their 3D printer, the company says: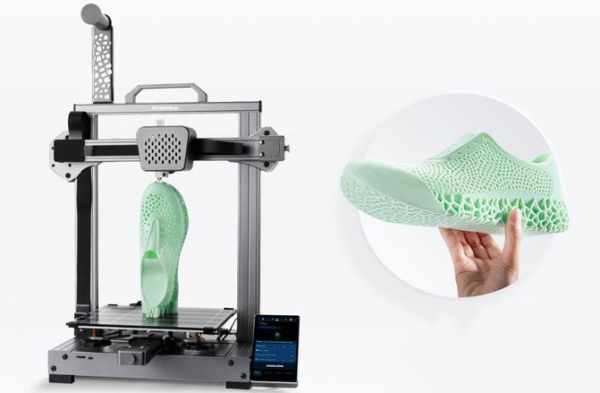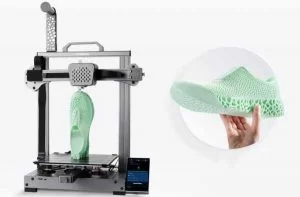 3D printing is innovative technology that is changing the way products are created. Many of us have purchased a 3D printer hoping to print gadgets for daily use. Unfortunately, achieving useful prints for everyday objects is difficult due to the lack of elasticity and durability of the printing filament, ultimately making the 3d printer nothing more than a fun but expensive toy. That's why we invented the Atomstack Cambrian 3D printer.
The Atomstack Cambrian 3D printer is very different from the 3D printer so available on the market. It is equipped with two swappable extruders that enables it the power to print virtually anything. One of the extruder is 1.75mm, and it is for common filament materials,  and the other is a specially designed 2.85mm extruder for TPR (Thermo Plastic Rubber) filament. The highlight of the Atomstack 3D printer is its Thermo Plastic Rubber printing ability, which avails a user create durable end-use products for real world applications. With the Atomstack, there is endless possibilities of what you can print. Printing rubber-like filament is quite difficult due to the fact that the elastic material has a very high possibility of becoming stuck in the nozzle. Atomstack's 2.85mm extruder takes care of this problem. The extruder is designed to avoid the nozzle jam problem. This enables it perform excellently in printing rubber products such as shoes, lattices, and balls, or components of other products that require elasticity and resiliency.
Read more: ATOMSTACK CAMBRIAN, THE WORLDS MOST ADVANCED 3D PRINTER FOR TPR