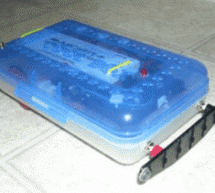 Construction Concepts and Goals Construct a vehicle powered only by a standard 9 Volt battery that can avoid obstacles on the left and on the right. The vehicles will have two buttons mounted on the front (left and right). For example, if the vehicle hits the right wall, then the vehicle will stop, back up, turn left, and then continue the course. Vehicle Parts Common Components Breadboard, wires, 10kW resi ...
Read more

›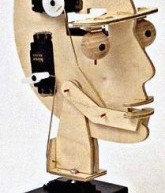 I've improved the old robot head project which can be found at the old articles link.. The head will be powered by servomotors and will be built from sheet plastic, metal or plywood. The template which can be used for cutting sheet material can be found at the end of this article. Download the template, compare the size of the printed servomotor with your servomotors at hand. Do the necessary resizing opera ...
Read more

›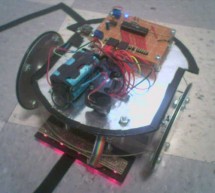 Introduction The objectives of the FailureBot project originated simply as "build a line-following robot". However, it somehow evolved into a 3-year robotics experiment. My first attempt to build a robot was such a complete failure that I jokingly called it "FailureBot". The name seemed quite appropriate even as the project evolved as every one of the many, many failures yielded a critical lesson in the rob ...
Read more

›
Building the Mongoose Mechatronics Robot: Part 1 Chassis & Gearbox This is the first of a series of illustrated instructions for assembling the Mongoose Robot kit available from blueroomelectronics Mongoose highlights: Powerful PIC18F2525 microcontroller (32KHz to 32MHz) Hardware PWM controlled SN754410 H-Bridge with thermal shutdown Differential drive with powerful 114.75:1 gearbox Low drag steel ball ...
Read more

›
The objective is to use readily available "off-the-shelf" low-cost consumer components where possible, and to design electronic subsystems where such components are either not readily available or are too expensive. In terms of affordability, the overall goal is to design a robot that can be made for around the price of a PC (US$1,500 to $2,000 is the target, but the actual cost of building a robot can vary ...
Read more

›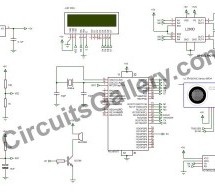 Last time we had a project on Arduino robots with Bluetooth and Android, and in that one our readers Mr. Paul asked how he can make an obstacle avoidance robot. So today I came up with another engineering project for electronics and communication students, Android and Bluetooth controlled robot using PIC Microcontroller with object detecting capability. After installing MikroElectron's Robot Control App fro ...
Read more

›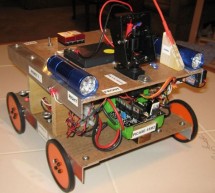 Robot 1: "Little Jimmy" based on PICAXE-18M2 I wanted to build this little robot to give me a fun and flexible platform for learning more about programming, RC (radio-control), drive trains (the mechanics that make it go) and the newest PICAXE processor, the 18M2. Under a modest budget, I sought to salvage materials and build as much as I could rather than purchase a kit. Since I live in an apartment, my av ...
Read more

›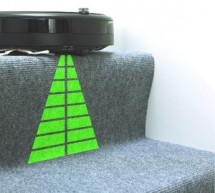 The Virtual Wallis a circuit to mimic the behaviour of the iRobot Virtual Wall/Lighthouse, provided with the robot. It produces the same infrared pattern and the robot sees it as another virtual wall, blocking its path, while vacuuming. This circuit was built mostly using SMD components to reduce its size, nearly to the size of a 9V battery (PP3/6F22/6LF22/etc). Design Considerations After examining the ori ...
Read more

›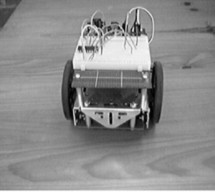 Project description:  Mobile robots are used in many industrial, commercial, research, and hobby applications. This project is about the control of a mobile robot using servomotors. The robot used in this project is the base of a popular mobile robot known as Boe Bot, developed by Parallax (www.parallax.com and www.stampinclass.com). The basic robot is controlled from a Basic Stamp controller (Trademark of ...
Read more

›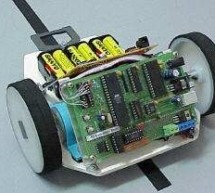 Use a C-52 EVB for simple robot experiments. Build a simple two wheels robot with L293D H-Bridge driver and IR sensors. Write a C program controls robot tracked with black tape. Fun with Ving-Peaw Competition 2543, course layout, day-by-day changed rule and scoring also included! Introduction One of my student has made a disgraceful robot that used two stepper motors and with a simple IR sensor. Yes, above ...
Read more

›