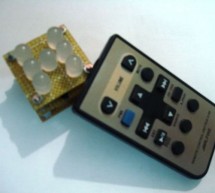 Remote controlled led dice I've always wanted to build an electronic led dice, but something different from what we see on the internet. Making it motion controlled... now that's new! I make remote controlled led dice please share with every one and like my projects Tools 1. soldering iron with stand 2. veroboard cutting tools 3. drill machine 4. helping hand Parts 1. 10mm led (7) 2. vero board (3 piece 15* ...
Read more

›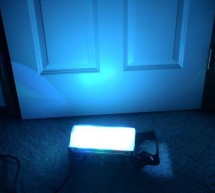 DMX-512 RGB LED Wash Light Control Board A full featured driver board to control Red, Green, & Blue LEDs. When paired with the correct output board, it can control any arrangement of LEDs. Common Cathode, Common Anode, single color LEDs. From 1/8 watt LEDs to 3 watt LED arrangements. 4 stand-alone modes. Fade & Flash with speed adjustment via potentiometer. Manual color select via the same potentiom ...
Read more

›
Intro: Mood vase I'm a fan of LEDs, lots of LEDs.  So here's a slightly less crass way of using LEDs for decorative purposes. While this is by no means a neat and polished solution, and probably not the first of its kind, however the pulse effect is as far as I have seen unique, and exactly what I wanted.  I hope that this will inspire others to create similar. The set-up It consists of a plain, unmodified ...
Read more

›