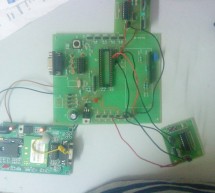 GSM Modem Interface with PIC 18F4550 Micro controller: Description: In this project we use PIC 18F4550 Micro controller in transmitter section keys are connected to PB0 to PB3. If we press the key PB0 the Pressed Key Value is transmitted to the micro controller section i.e receiver section . In the controller we pre programmed to open the door A. If we press the key PB1 means the particular port is enabled ...
Read more

›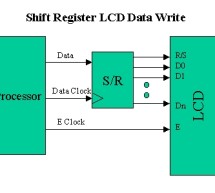 2-Wire LCD Interface for the PICMicro Alphanumeric LCD displays have become very popular for microcontroller applications because they can add a lot to a project in a variety of different ways. A text message giving the user instructions as well as feedback can make the application seem much more "professional" and easy to use. I like to use LCD's to help debug applications, with breakpoints set to display ...
Read more

›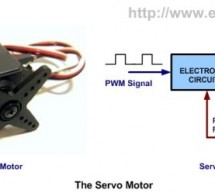 Servo motors are widely used in robotics and industries for motion control. They can be controlled by PWM signals where the required angle of rotation can be located by a particular PWM signal. So In this article we'll see in detail on PWM servo control and how servo motor control using pic16f877a is possible. Servo motors have an output shaft which is connected to an arm and the mechanical connections are ...
Read more

›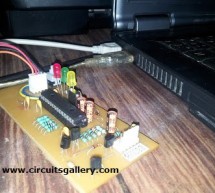 What is a PIC Microcontroller? PIC (Peripheral Interface Controller) is a microcontroller family developed by the Microchip Technology. It plays important role in embedded systems.Low cost, serial programming capability, reprogramming of the flash memory, availability of free developing tools, large user database, etc. are some of the PIC microcontroller features which make it a best microcontroller. How to ...
Read more

›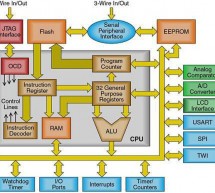 How to choose a MicroController It used to be that the number of different microcontroller chips available to the hobbyist was pretty limited. You got to use whatever you could manage to buy from the mail-order chip dealer, and that narrowed down the choice to a small number of chips. But times have changed. Digikey lists over 16000 different line items under a 'microcontroller' search. Which one should a h ...
Read more

›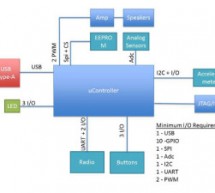 Selecting the right microcontroller for a product can be a daunting task. Not only are there a number of technical features to consider, there are also business case issues such as cost and lead-times that can cripple a project. At the start of a project there is a great temptation to jump in and start selecting a microcontroller before the details of the system has been hashed out. This is of course a bad ...
Read more

›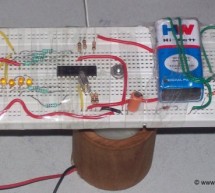 This is my first post Related to Projects and today i will describe 'Propeller Display' project. Me and my friend Rushi, we both made 'Propeller Display' project during our under-graduation. Below is the photo of the project. Project uses Microchip PIC16F84A Microcontroller. Below is the brief specification for same. 18-Pin, 8-bit microcontroller Operating Speed - 20MHz max. 1024 words of program memory (wo ...
Read more

›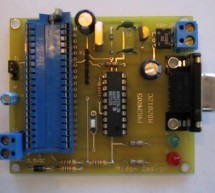 Introduction This programmer is used for programming the Motorola 68HC705C8 (or C8A). The 68HC705C8 has the following attributes; 8K bytes of internal EPROM 304 bytes of internal RAM 24 user-definable input/output ports 7 Input only ports Serial Control Interface (SCI) Serial Peripheral Interface (SPI) 16 bit capture/compare timer system Watch Dog timer This micro-controller is used in numerous projects ava ...
Read more

›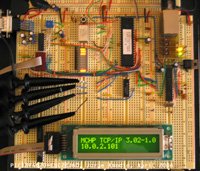 Description The ENC28J60 is Microchip's first incursion into the ethernet controller arena, this new device includes all MAC & PHY IEEE 802.3 10BaseT functions, 8KB of dual access RAM packet buffer and a SPI serial interface, all in a convenient 28-pin package (SPDIP, SOIC, SSOP and QFN packages available). It takes just few components to get the ENC28J60 up and running and connected to a host micropro ...
Read more

›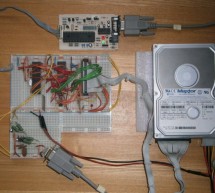 This project started life a long time ago, with the intention to build an iPod clone, back when personal MP3 players were an expensive luxury and long before you could buy them from China on ebay for less than a light bulb. The plan for the MP3 player was to use a PIC microcontroller connected to a PATA hard disc drive (They were just called ATA back then, before SATA came along), the PIC would read MP3 fil ...
Read more

›