this video explain about Micro C software for PIC programming ...
Read more

›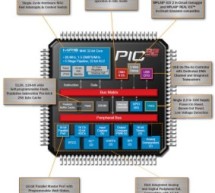 PIC is a family of modified Harvard architecture microcontrollers made by Microchip Technology, derived from the PIC1650[1][2][3] originally developed by General Instrument's Microelectronics Division. The name PIC initially referred to "Peripheral Interface Controller".[4][5] PICs are popular with both industrial developers and hobbyists alike due to their low cost, wide availability, large user base, exte ...
Read more

›
Calculator with Pic 16f877 microcontroller is a comprehensive project. Comprehensive in the way that Code is lengthy and logical. It covers all the aspects of programming and interfacing of 16x2 lcd and 4x4 keypad with pic Microcontrollers. So you should be good in programming, if you are going to look at the code and you should also be in good know how about how to interface 16x2 lcd and 4x4 keypad with mi ...
Read more

›
In this tutorial we will learn How to make out PIC projects wireless by interfacing a Bluetooth Module (HC-06). In our previous tutorial we have already learnt How to use USART module in our PIC Microcontroller and established communication between PIC and Computer. If you are an absolute beginner then check here for our all the PIC Tutorials, where we have started from the scratch, like learning MPLAB and ...
Read more

›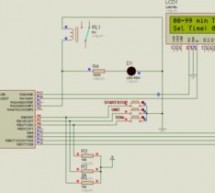 In this article, our author Mithun has developed a 0 – 99 min counter using PIC microcontroller 16F628A. So basically this is a digital count down timer ideal for engineering and diploma students for their project requirements. We have given complete circuit diagram of the digital count down timer along with full source code. In addition, photographs of the breadboard setup is uploaded. Every micro controll ...
Read more

›
Ethernet has traditionally been a quite complex interface. All Ethernet chips until today had 100 pins or more, where difficult to find in small quantities and difficult to use from a small microcontroller with little memory. Microchip has changed the world with their new ENC28J60 Ethernet chip! The ENC28J60 is a small chip with 28 pins only and has a SPI interface which is easy to use from any microcontrol ...
Read more

›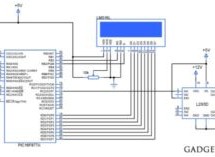 You might have come across several applications where we need to control a specific device based on analog parameter. This Embedded system works in a similar concept where we are about to control the speed of a DC motor using based on the external temperature. The rise in temperature will result in increase in speed of the motor and vice versa. These type of Temperature controlled fan systems can generally ...
Read more

›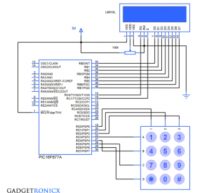 Interfacing LCD and Keypad are one of the important interfacing concepts of PIC microcontroller since both the input and output element can form a complete embedded system design. This tutorial is about teaching you how to get input input values from keypad by polling method and display the input into a 16×2 LCD. 16×2 LCD: This type of LCD is widely used to display the status of the system and to display th ...
Read more

›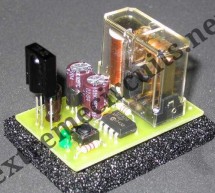 Turn ON or OFF electrical devices using remote control is not a new idea and you can find so many different devices doing that very well. For realization of this type of device, you must make a receiver, a transmitter and understand their way of communication. Here you will have a chance to make that device, but you will need to make only the receiver, because your transmitter will be the remote controller ...
Read more

›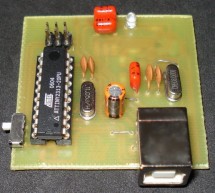 USB AVR In-System-Programmer (ISP) - The AVR firmware was written by: Klaus Leidinger - The PCB was designed by: Dimitris Porlidas - The schematic diagram was drawn by: Dimitris Porlidas - The AvrOspII software was written by: Mike Henning - Small modifications in firmware and schematic diagram were made by: Vassilis Serasidis Nowadays, USB is the most popular connection connection between PC and peripheral ...
Read more

›