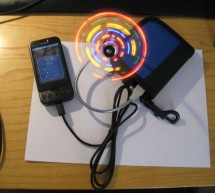 Heavy duty portable charger for usb devices (phones, iPad, etc.) Ever needed to charge your phone on the go? Can't find a wall socket to charge your iPod? Whenever I'm away from home for an extended period of time, I would charge my phone and mp3 player from my laptop.  This way, I get about 3 or 4 full charges out of the laptop battery and I could leave the phone and mp3 player chargers at home.  But carry ...
Read more

›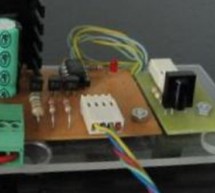 Description Power Pic RGB is a circuit that generates random RGB colors using a powerful 3W RGB LED and fades between them. The initial project goal was to develop the fading algorithm which was successfully achieved. This time the idea was to drive a Prolight 3 Watt RGB LED and place it inside a nice white globe! On the right is a picture of the first prototype board eith a small board attached that doesn' ...
Read more

›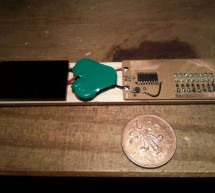 Ultra low cost solar-rechargeable persistence of vision display This device produces a bright and eye catching display to write text and small images through the air. It uses under £2 (approx $3.20 US at the time of writing) of parts, and is a nice little weekend project to impress your friends and family. It uses the PIC10F206 from microchip, the tiniest microcontroller I have ever seen. Its advantages are ...
Read more

›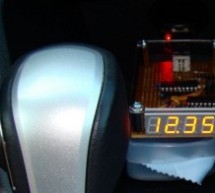 My 2010 Equinox has got every feature that a modern automobile should have. However, one thing that I personally find missing is the real-time monitoring of voltage across the car's battery terminals. This may not seem to be that important but one of the most common reasons for a car battery failure is the faulty charging system. If the charging system is not working properly, the battery will not get the p ...
Read more

›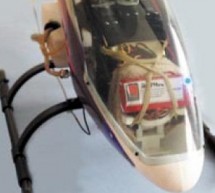 I've had good cause to be reading and perusing a few old Circuit Cellar articles every day for the past several weeks. We're preparing the upcoming 25th anniversary issue of Circuit Cellar, and part of the process is reviewing the company's archives back to the first issue. As I read through Circuit Cellar 143 (2002) the other day I thought, why wait until the end of the year to expose our readers to such i ...
Read more

›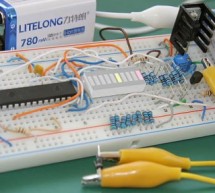 9 Volt batteries extensively used in various electronics measurement equipment. Powering these devices with  rechargeable batteries can be a cost effective solution. In this post a simple Lithium-ion 9 Volt Battery Charger design with overcharging protection will be presented. Charger is based on PIC16F876A microcontroller and uses its A/D module to monitor current flow into the battery.Number of required c ...
Read more

›
This time I'm starting off with a device I already built, unfortunately there won't be any photos from the actual build, just a quick article on how I imagined it and how it works. A short story about how the whole thing started My uncle has a nice little place at the countryside at about 50 kilometers away from where we live. Unfortunately there is no electricity in the house, so the lights, music, and any ...
Read more

›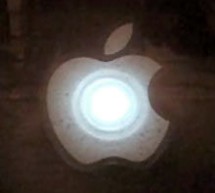 Throbbing Apple Logo Sticker This little gizmo adds the iconic "sleeping Mac throb" to an ordinary Apple logo decal. The idea for this came about when passing by the Apple Store in Palo Alto, California late one night. After hours, when the store is "asleep," the lighted logos out front pulsate just like the power indicator on a sleeping Mac, and I just about fell over laughing. Unrelated, the following day ...
Read more

›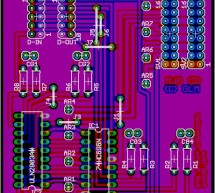 In my previous post, I write about an LED matrix for a marquee. The display itself is a two-board solution, the second board or 'daughterboard' piggy-backs on some pin headers from the display board. This second PCB provides the control interface and logic for handling these 64 leds, and passing along control data to any upstream displays. The controller uses a 595 shift register to provide the ON/OFF contr ...
Read more

›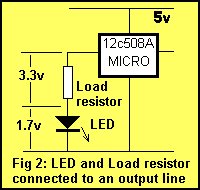 Each of the output lines of a '508A microcontroller can deliver a maximum of 25mA. What does this mean? It means any device connected to the line must take 25mA or less. If it takes more than 25mA a buffer transistor (also called an amplifying transistor) must be used and this will be discussed in a moment. However, if it operates on less than 5v, and requires less than 25mA, a current-limiting resistor mus ...
Read more

›