X-FAB Silicon Foundries SE, the leading analog/mixed-signal and specialty foundry today announced the availability of new high-voltage primitive devices targeted at the growing market for automotive 48V board net and battery management system (BMS) ICs.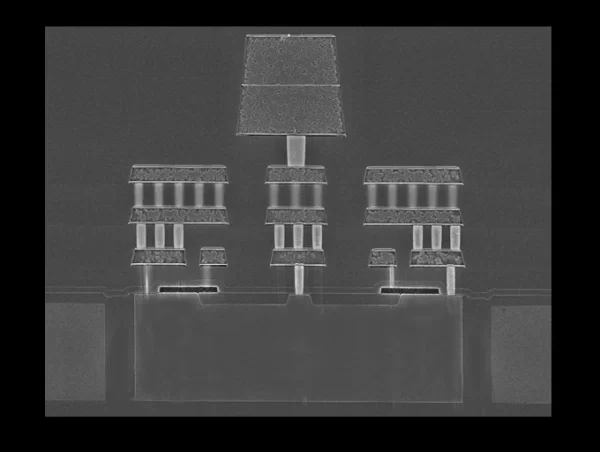 Covering voltages of 70V to 125V, these complementary NMOS/PMOS devices are based on the company's XT018 BCD-on-SOI (https://www.xfab.com/en/technology/soi/018-um-xt018/) platform with deep trench isolation (DTI) and support for automotive AEC-Q100 Grade 0 products. They deliver competitive on-resistance (Rdson) figures, while still providing robust safe-operating areas for Rdson, Idsat and Vth. A highly effective ESD protection mechanism has been incorporated to ensure long-term operational reliability. In addition, high-voltage N-channel depletion transistors based on the new voltage classes are also available. These will enable simple, area efficient start-up circuitry and voltage regulator implementations to be realized.
48V subsystems are being increasingly adopted by the world's leading automakers as a means to improve fuel efficiency and reduce CO2 emissions. Mild hybrid cars are the first to utilize 48V-rated components, which will initially focus on a number of core elements, like starter/generators, DC-DC converters and battery management subsystems, as well as other high-current functions, such as water pumps and cooling fans.
At the same time, the fast growing Li-Ion battery markets for electric vehicles and energy storage is moving to taller battery cell stacks which require higher voltages. The XT018 BCD-on-SOI platform now provides an even more flexible voltage offering up to 200V to support the increasing number battery cells that need to be monitored by a single BMS IC.
BCD-on-SOI is superior in many aspects when compared to conventional bulk BCD technologies, making it attractive to designers. Key advantages include virtual latch-up free circuits, strong EMC performance (due to complete isolation with buried oxide/DTI) and simplified handling of below ground transients. Furthermore, through the potential for significant die size reduction along with first-time-right implementation, development periods can be accelerated and lower costs per die can be achieved.
Read more: X-FAB EXPANDS ITS 180NM BCD-ON-SOI TECHNOLOGY PLATFORM WITH NEW HIGH-VOLTAGE DEVICES