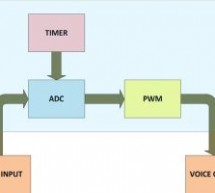 Microcontrollers are purely digital devices which work on logic0 and logic1 voltages; still they are widely used for analog signal processing. There are specialized signal processors chips available which are custom made for particular applications; however a general purpose microcontroller is more than enough for small kind of signal processing applications like audio signal input and output. The microcont ...
Read more

›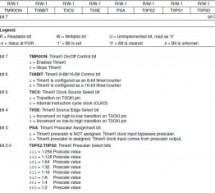 In this tutorial i am going to count the number of rising and falling edges of a square wave signal that is input to the pic microcontroller. The rising and falling edges are useful in generating time delays from external clock sources. They can be used to determine the frequency of the square wave input signal. They can be utilized to pop up an event. We can also use edge detection information to determine ...
Read more

›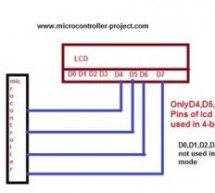 In this project i am going to interface 16×2 lcd display in 4-bit mode with Microchip Pic16f877 microcontroller. We can interface any size of character lcd display (8×1,8×2,10×1,10×2, 16×2,16×2,16×4,20×1,20×2,40×1,40×2 etc) in 4-bit mode with pic microcontrollers. In 4-bit interface mode only 4 lcd data lines are used to display data on lcd screen. Usually lcd is interfaced in 4-bit mode with microcontrolle ...
Read more

›
This is advance tutorial on blink/toggle led with pic microcontroller using pic microcontroller timers. I am going to teach you how to toggle led on specific delay time generated using timers of pic micrococntroller. This tutorial is not limited to only toggling led, it can be utilized at many other places. Like generating an event after specific delay, triggering a signal after specific time, reading data ...
Read more

›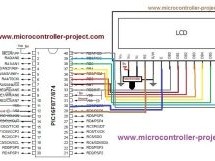 In this tutorial i am going to print/display ASCII characters on 16×2 lcd using pic16f877 microcontroller. Lcd is interfaced with pic microcontroller in 8-bit mode. Code is written in c language. High tech c compiler is used to compile code and code is written in Mp-lab ide. Interfacing 16×2 lcd with pic microcontroller and displaying characters on lcd is very easy. Only the portion which is little bit comp ...
Read more

›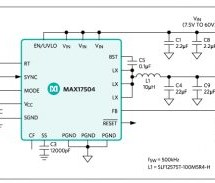 The MAXREFDES1048 synchronous step-down dc-dc converter reference design from Maxim Integrated Products is based on the MAX17504, a high-efficiency, high-voltage, synchronously rectified step-down converter with dual integrated MOSFETs can operate over a 4.5V to 60V input. The MAXREFDES1048 reference design operates over an input voltage range of 18- to 36-Vdc and delivers an output of 3A. The MAX17504 can ...
Read more

›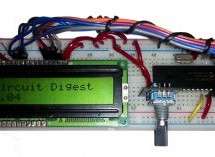 A Rotary encoder is an input device which helps the user to interact with a system. It looks more like a Radio potentiometer but it outputs a train of pulses which makes its application unique. When the knob of the Encoder is rotated it rotates in form of small steps which helps it to be used for stepper/Servo motor controlling, navigating through a sequence of the menu and Increasing/decreasing the value o ...
Read more

›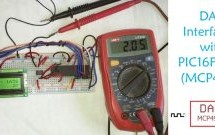 Digital and Analog is an integral part of Electronics. Most of the devices have both ADC as well as DAC and they are used when there is a need of converting signals either from analog to digital or digital to analog. Also the real world signals like sound and light are analog in the nature, so whenever these real world signals have to be used, the digital signals have to be converted to analog, for example ...
Read more

›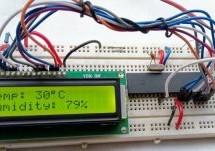 Temperature and Humidity measurement is often useful in many applications like Home Automation, Environment Monitoring, Weather station, etc. The most popularly used Temperature sensor next to LM35 is the DHT11, we have previously built many DHT11 Projects by interfacing it with Arduino, with Raspberry Pi and many other development boards. In this article, we will learn how to interface this DHT11 with PIC1 ...
Read more

›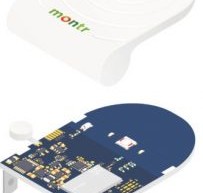 Nordic Semiconductor announces that Dutch startup, Montr, is employing Nordic's nRF9160 multi-protocol LTE-M/NB-IoT System-in-Package (SiP) in a small lithium battery-powered NB-IoT emergency alarm designed to protect people in vulnerable situations such as lone professionals at risk of physical attack or isolated accident, and seniors living at home. The 58 x 42 x 6 to 24mm 'Montr Emergency Button' weighs ...
Read more

›