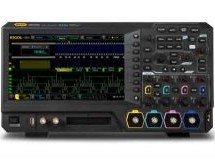 Rigol Technologies announces a significant addition to its UltraVision II family of oscilloscopes with the introduction of the New MSO5000 . The core of RIGOL's UltraVision II architecture is its Phoenix chip-set. Two custom ASICs provide analog front end and signal processing performance. These chips are surrounded by a high performance hardware design including Xilinx Zync-7000 SoC, Dual Core ARM-9 Proces ...
Read more

›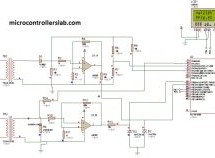 Digital multimeter circuit using pic microcontroller. Hi everyone, I was busy with my routine, therefore I was not able to write anything from last three to four months. But from now I will writing technical articles on daily basis. today I am going to share a project with you about Digital multimeter circuit and design using pic microcontroller. Digital multimeter measures AC voltage, AC current, frequency ...
Read more

›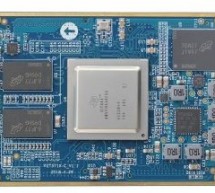 Ever since its foundation in 2007, Forlinx Embedded Tech. Co., Ltd. has been a major manufacturer and distributor of ARM technology-based embedded products such as Single Board Computers (SBCs), development boards, and many more to major companies all over the world such as Samsung, TI, Freescale, etc. Some of their SBCs are TI (Texas Instruments) Sitara AM3354 based on OK335xS-II and the Forlinx i.MX6 SBC ...
Read more

›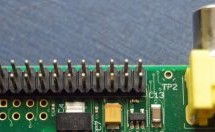 Working with microcontrollers means managing GPIO pins at some point. Many configurations have been developed for modern microcontrollers which can lead to some "fancy" terms that may confuse programmers. Its important to understand all of this to avoid confusion and errors while programming. First, some terms need to be understood. GPIO pins have tri-state logic which means that contrary to popular beliefs ...
Read more

›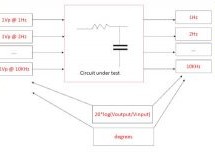 Introduction Frequency domain analysis is very important to know more about any system/ circuit or transfer function that we deal with. And the first thought comes to our mind about frequency domain analysis is "Bode plot". Bode plot is a combination plot of magnitude and phase difference of output vs. input of a cosine wave of single frequency, when it is applied to a circuit. Each of these cosine wave (si ...
Read more

›
Low power DC motors can be easily controlled with half H-bridge IC L293D. This IC is 16-pin IC which can control 2 motors in both directions. This topic shows how to control DC motor speed and direction with PIC16F84A and L293D motor drive integrated circuit. Related topics: The following topic shows how to control a DC motor with PIC16F84A and H-bridge circuit. DC Motor speed and direction control with PIC ...
Read more

›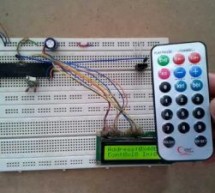 The NEC protocol uses pulse distance encoding of the bits. Each pulse is a 562.5µs long with carrier frequency of 38KHz. Logic bits are transmitted as follows: Logic 0: 562.5µs pulse burst followed by a 562.5µs space, with a total transmit time of 1125µs (562.5 x 2). Logic 1: a 562.5µs pulse burst followed by a 1687.5µs (562.5 x 3) space, with a total transmit time of 2250µs (562.5 x 4). The complete extend ...
Read more

›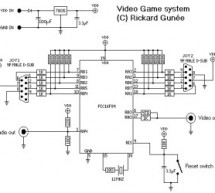 Introduction I have made the game pong using a pic 16F84 running @ 12MHz. The game Pong was the world's first video game in the early 70's, this is a modern version of it, made with a little bit less hardware than the original version. In my version, the video signal is generated in software. The only hardware used for the video generation is two resistors forming a 2-bit DA converter. Usually the video sig ...
Read more

›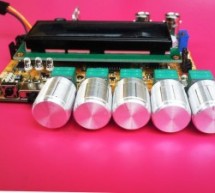 This instructable describes the design of function generator based on the Maxims's Analog integrated circuit MAX038. The function generator is very useful tool for the electronics freaks. It is needed for tuning resonance circuits, testing audio and video equipment, designing of analog filters and for many other different purposes. Today there are two main types of function generators ; digital, (DSP based, ...
Read more

›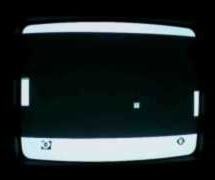 Background During the Christmas holidays 1997-1998, I started on a small project, trying to generate a video signal with a PIC16C84. I had seen some video clock generating video signals in software, and thought it was a quite interesting idea, and wanted to take it a step further. I didn't know much about video signals back then, I basically just had seen how a single scan-line works. But during the spring ...
Read more

›