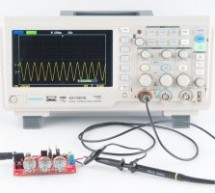 One of the most interesting thing about being a maker is you never get tool-stranded, with the right components, makers tend to have the ability to build makeshift tools on the go. Today, we will take a look on how to build a cheap version of one of the most important tools for any electronics engineer or maker; The Oscilloscope. The Oscilloscope is a test instrument used for the visualization and observati ...
Read more

›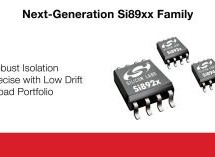 Silicon Labs has introduced a family of isolated analog amplifiers, voltage sensors and delta-sigma modulator(DSM) devices designed to provide accurate current and voltage measurement with very low drift across temperature. Based on Silicon Labs' robust, third-generation isolation technology, the new Si89xx family provides flexible voltage, current, output and package options to help developers reduce BOM c ...
Read more

›
Open source community BeagleBoard.org has announced their BeagleBone AI SBC which features a dual Cortex-A15 TI AM5729 SoC that enables AI support via dual C66x DSPs and 4x EVE cores. The SBC comes with 1GB RAM, 16GB eMMC, WiFi, and GbE. The SoC includes four powerhouse embedded-vision-engine (EVE) cores with AI capabilities. BeagleBoard.org's limited product page says the SoC can run AI code on its dual TI ...
Read more

›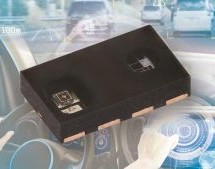 VCNL4030X01 integrates a PS, ALS and a high power IRED into one small package. It incorporates photodiodes, amplifiers, and analog to digital converting circuits into a single chip by CMOS process. The 16-bit high resolution ALS for excellent sensing capabilities with sufficient selections to fulfill applications whether dark or high transparency lens design. ALS and PS offer a programmable interrupt with i ...
Read more

›
STMicroelectronics, a global semiconductor leader serving customers across the spectrum of electronics applications, has released an innovative full-color ambient light sensor (ALS) that helps smartphones take better pictures and present more visually accurate data on screen displays. By simultaneously providing scene color temperature, ultra-violet (UVA) radiation level, and lighting frequency information, ...
Read more

›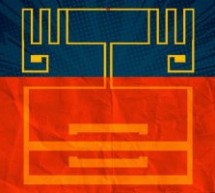 Device made from flexible, inexpensive materials could power large-area electronics, wearables, medical devices, and more. by Rob Matheson | MIT News Office Imagine a world where smartphones, laptops, wearables, and other electronics are powered without batteries. Researchers from MIT and elsewhere have taken a step in that direction, with the first fully flexible device that can convert energy from Wi-Fi s ...
Read more

›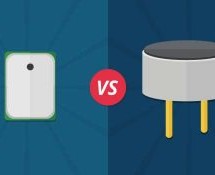 MEMS Microphone Basics MEMS microphones are constructed with a MEMS (Micro-Electro-Mechanical System) component placed on a printed circuit board (PCB) and protected with a mechanical cover. A small hole is fabricated in the case to allow sound into the microphone and is either designated as top-ported if the hole is in the top cover or bottom-ported if the hole is in the PCB. The MEMS component is often de ...
Read more

›
Sine frequency up to 240MHz with 1μHz resolution Up to 100MHz high-resolution pulse generator Arbitrary waveforms up to 16bits at 800MSa/s Wideband noise generator. The TGF4000 Series out-performs other generators in its price range by offering models at up to 240MHz with low harmonic distortion and phase noise. Audio band THD is significantly better than similar generators at just 0.05%.  The pulse generat ...
Read more

›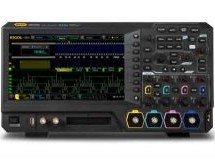 Rigol Technologies announces a significant addition to its UltraVision II family of oscilloscopes with the introduction of the New MSO5000 . The core of RIGOL's UltraVision II architecture is its Phoenix chip-set. Two custom ASICs provide analog front end and signal processing performance. These chips are surrounded by a high performance hardware design including Xilinx Zync-7000 SoC, Dual Core ARM-9 Proces ...
Read more

›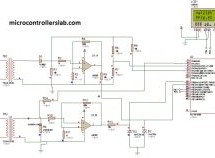 Digital multimeter circuit using pic microcontroller. Hi everyone, I was busy with my routine, therefore I was not able to write anything from last three to four months. But from now I will writing technical articles on daily basis. today I am going to share a project with you about Digital multimeter circuit and design using pic microcontroller. Digital multimeter measures AC voltage, AC current, frequency ...
Read more

›