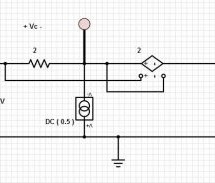 Determine the power absorbed by the VCVS in the figure. Solution: The VCVS consists of an open circuit and a controlled-voltage source. There is no current in the open circuit, so no power is absorbed by the open circuit. The voltage vc across the open circuit is the controlling signal of the VCVS. The voltage Vc (across 2 ohm resisitor) measures vc to be vc = 2V. The voltage of the controlled voltage sourc ...
Read more

›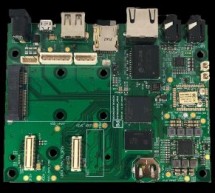 Boundary Devices has unveiled its "Nitrogen8M-Mini" SBC, the first SBC that is based on NXP's new i.MX8M Mini SoC, and also the second embedded board with the first being Variscite's DART-MX8M-Mini module. The SBC runs Linux on an up to 2GHz, quad -A53 i.MX8M Mini, and offers 2GB RAM, up to 128GB eMMC, PCIe, MIPI CSI/DSI, GbE, and optional WiFi/BT and PoE. Boundary Devices says: the Nitrogen8M_Mini series o ...
Read more

›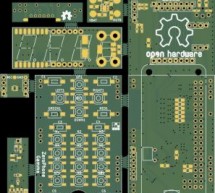 This tutorial was done on Windows. Authors claim it could also be used on Linux by using Mono, but I haven't tried and don't understand a lot about Mono to see what could be done. I am switching to Linux nowadays, so I'd be very grateful to anybody that'd make instructions on how to launch it, however – and I'm sure other fellow Linux-wielding engineers will be grateful, too =) This is the GitHub issue desc ...
Read more

›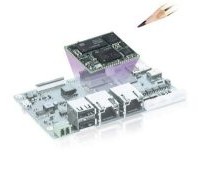 Dual Cortex-A7 and Cortex-M4 integrated – graphics, communication and real-time control on one chip – evaluation board available Kontron, a leading global provider of IoT/Embedded Computing Technology (ECT), is one of the first companies to introduce a System-on-Module (SOM) based on the brand-new STM32MP157 processor by STMicroelectronics. By the Dual Cortex-A7 and the Cortex-M4 processors' three cores in ...
Read more

›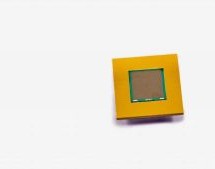 At the Embedded World Conference 2019, imec, a world-leading research and innovation hub in nanoelectronics and digital technologies, presents a silicon-based compact microchannel heat sink that enables high heat flux dissipation. The imec heat sink assembled to a high performance chip for cooling the latter one achieves a low total thermal resistance of 0,34K/W to 0.28K/W at less than 2 W pump power. The a ...
Read more

›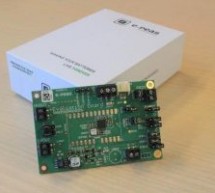 e-peas has announced the introduction of a new power management IC specifically optimized for energy harvesting from thermal sources in wireless sensors application. Supplied in a space-saving 28-pin QFN package, the AEM20940 is a highly advanced device based on proprietary technology that is capable of extracting available input current up to levels of 110mA. Taking DC power from a connected thermal electr ...
Read more

›
Story Idea and reason One of my long running projects, "lights off" comes from the need to know : "Did I turned off my bathroom light?" ; "This light are on for too much time, I wonder how much I am paying for it". Without wanting to rewire my house, I came up with designing the WiFi switches, battery powered. Switch unit  To do so, the wall switch is controlling the Mega's inputs that is setting and resett ...
Read more

›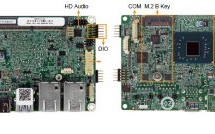 IEL provides solutions in the various sectors of Industrial automation, Smart Transportation, Healthcare, etc. Earlier this year, IEL launched "HYPER-RK36" PICO-ITX form factor SBC which runs on Rockchip RK3399 Processor with high computing and multi-media performance. It has several rich I/O interfaces such as USB 2.0, USB 3.0, 8-bit GPIO, RS-232/422/485, GbE ethernet and also a dual display with HDMI and ...
Read more

›
IMPORTANT: The published circuit diagrams of Station QRP are for educational purposes only. These are offered for the furtherance of the readers' knowledge regarding Radio Frequency design and principles. At all times during operation an assembled unit must be connected to a dummy load. In most countries law prohibits the unlicensed operation of transmitters w hen connected to an antenna or even to have suc ...
Read more

›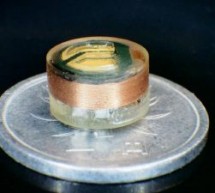 A lot of people know that temperature is the degree of heat present in a substance. The common way of measuring body temperature is the armpit method where temperature is measured by putting the thermometer under the armpit. However, there are better ways of measuring this temperature. Right now, the most accurate temperature measure is the core or deep body temperature. Normally this method uses temperatur ...
Read more

›