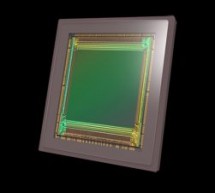 Teledyne e2v, a Teledyne Technologies company and global innovator of imaging solutions, and TowerJazz, the global specialty foundry leader, announces that Teledyne e2v's Emerald™ 67M image sensor, designed for ultra-high resolution electronics inspection, high-end surveillance and microscopy is now available. The sensor is a member of Teledyne e2v's Emerald family and features TowerJazz's smallest in the w ...
Read more

›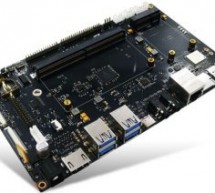 MYIR has launched its first board based on one of NXP's high performance i.MX8 processors. The 30 to 80°C tolerant "MYC-JX8MX CPU Module" runs Linux on a quad -A53 i.MX8M with 1GB or 2GB LPDDR4 and 8GB eMMC, with a "MYD-JX8MX" dev board adding 5x USB 3.0 plus mini-PCIe and PCIe x4 for NVMe. The $99 upward 82 x 52mm MYC-JX8MX CPU Module features i.MX8M COM, and connects via a 314-pin MXM 3.0 edge finger to t ...
Read more

›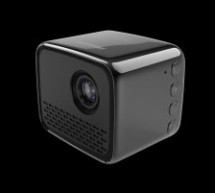 Philips Projection design and manufacture pico projectors and home cine projectors for the mainstream market. As part of its strategy to extend and renew the current PicoPix portable devices, Philips Projection is unleashing the brand new PicoPix Collection. The collection is composed of 2 new micro DLP projectors bringing vivid images, wireless connectivity and a battery, packed in a pocket friendly design ...
Read more

›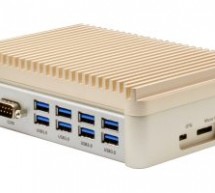 AAEON, an industry leader in AI solutions, announces the BOXER-8150AI, the latest in the BOXER-8100AI family of compact embedded AI Edge solutions powered by NVIDIA Jetson TX2. Featuring eight USB 3.0 ports, the BOXER-8150AI is designed to maximize framerates by providing higher bandwidth for USB connected cameras. The BOXER-8150AI features the powerful NVIDIA Jetson TX2 CPU paired with 8GB LPDDR4 memory an ...
Read more

›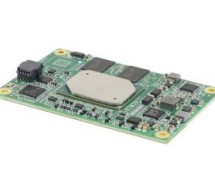 IBASE Technology Inc. a leading provider of Embedded Motherboard and Computing Systems, introduces its latest COM Express Type 10 (ET875) and Type 6 (ET870) COM Express; Modules based on the Intel® Atom™ processor E3900 series, Intel® Pentium® processor N4200 and Intel® Celeron® processor N3350. Designed for the needs of IoT embedded applications including amusement gaming, ATM/POS, medical imaging, and ind ...
Read more

›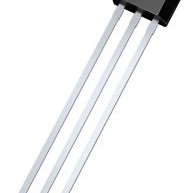 Infineon Technologies will launch a monolithically integrated linear Hall sensor which was developed entirely according to the safety standard ISO26262 for automotive applications. With just one device, the XENSIV TLE4999I3 enables the development of fault-tolerant systems that have to meet the highest level of functional safety (ASIL D). These include, for example, electric steering systems, electric throt ...
Read more

›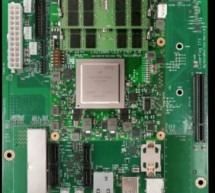 SolidRun has announced pre-sales for $550 for its developer-oriented "early access" edition of a high-end networking board that features NXP's 16-core, Cortex-A72 LX2160A. The beta-stage HoneyComb LX2K early version board will ship in September, and the $750 model with extra features will go on sale in October 2019. The HoneyComb LX2K is a sandwich-style board designed based on a COM Express Type 7 module, ...
Read more

›
A digital multimeter is an electronics measurement tool which is a necessary and powerful tool for every hacker, engineer, and maker. It can be used as a voltmeter, ohmmeter, ammeter, continuity meter, and some even offer more features than this. At the hand of a creative hacker, it might just be the only debugging or measurement tool you might need if you lay your hands on the right one. With a multimeter, ...
Read more

›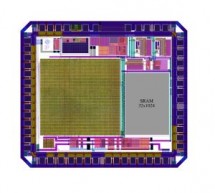 X-FAB Silicon Foundries, the leading analog/mixed-signal and specialty foundry, together with crowd-sourcing IC platform partner Efabless Corporation, today announced the successful first-silicon availability of the Efabless RISC-V System on Chip (SoC) reference design. This open-source semiconductor project went from design start to tape-out in less than three months using the Efabless design flow based on ...
Read more

›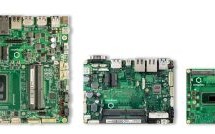 Congatec, a leading vendor of standardized and customized embedded computer boards and modules, announced today that the brand new embedded versions of the 8th Generation Intel® Core™ Mobile processors (codenamed Whiskey Lake) are now available on COM Express Type 6 Compact modules, 3.5 inch SBCs, and Thin Mini-ITX motherboards. OEM customers benefit from an instant performance boost of up to 58%¹ compared ...
Read more

›