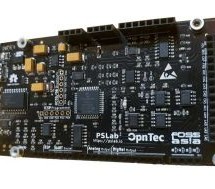 What Is Pocket Science Lab All in One Device. PSLab is a small USB powered hardware extension for your Android phone or PC that lets you measure all kinds of things. PSLab comes with a built-in Oscilloscope, Multimeter, Wave Generator, Logic Analyzer, Power Source, and we are constantly adding more digital instruments. PSLab is many devices in one. Simply connect two wires to the relevant pins and start mea ...
Read more

›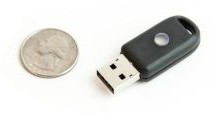 Signet is a compact, open hardware, and free and open source software USB device that safely stores your passwords, bookmarks, contacts, and other personal data in encrypted memory. It's compatible with MacOS, Linux, Windows, and Android so you can use it on any device with a USB port. The device is smaller than the average house key, making it easy to take with you wherever you go. This makes Signet a prac ...
Read more

›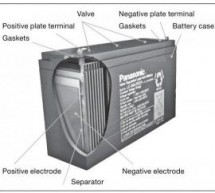 When observing basic rules will the top quality AGM VRLA batteries last you up to 15 years – we will advise how This description could start by a long list of technical improvements of Panasonic batteries. thanks to which they gained a stable place on the top of development in this segment (AGM, expanded positive grid. additives for regeneration from a deep discharge, self-extinguishing container material,… ...
Read more

›
When it comes to the world of Microcontrollers, FPGAs, DSPs, or basically anything related to embedded devices, we have traditionally been accustomed to something averagely big (in regards to this domain) and even created some standards like SBCs (Single Board Computers) to categorize devices. What if we could have development boards that goes beyond the standard norms of the traditional form factor, someth ...
Read more

›
3D printers are one of the coolest and most efficient ways for you to make your ideas go from the drawing board and into real life. Two years ago we launched a new type of 3D printer on Kickstarter. We wanted to make the amazing world of 3D printing available to everyone – not just engineers and tech-savvy people. We believe everyone should be able to bring their ideas to life. We started delivering that dr ...
Read more

›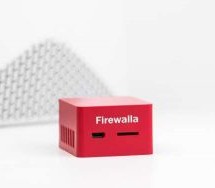 Firewalla is an all-in-one, simple, and powerful firewall that connects to your router, and provides protection against cyber attacks, and gives insights about your network. It helps to safeguard your personal data, monitor and control your kids' Internet usage, and block unwanted ads. All these are possible due to its built-in VPN server. The Blue will be capable of examining network traffic at near Gigabi ...
Read more

›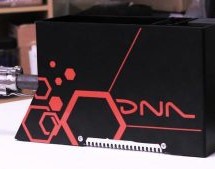 Fastest consumer level extruder on the market. High quality & precision filament, thanks to a new & innovative approach to the process. The 3D printing community is growing and innovating each day. Printers are becoming better and better, with higher print speeds, new features and capabilities. It is now time for the 3D printers' counterpart, the filament extruder, to join the race. Introducing the ...
Read more

›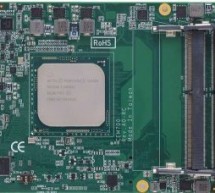 Axiomtek has unveiled the CEM700, its first COM Express Type 7 module with 5th Gen Intel Xeon or Pentium CPUs, 2x 10GBASE-KR, 2x SATA III, a lot of PCIe, extended temperature support, and a new Type 7 carrier board. The CEM700 offers processor options from the 16-core Intel Xeon D-1577 and quad-core Pentium D1519 processors from Intel's 5th Generation "Broadwell-DE" family, led by the 16-core, 1.3/2.1GHz Xe ...
Read more

›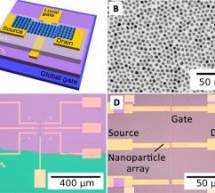 A research group at the University of Hamburg has created a unique coulomb transistor that operates on the principle of the voltage control of the electron band gap in metallic quantum-dot nanoparticles. This Single-electron transistor represents an approach to develop less power-consuming microelectronic devices. It will be possible if industry-compatible fabrication and room temperature operation are achi ...
Read more

›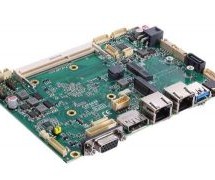 3.5″ Embedded SBC with Intel® Celeron® Processor J1900/J1800, LVDS, VGA, DisplayPort, Three GbE LANs and Audio. CAPA84R, is a fanless 3.5-inch embedded motherboard powered by the Intel® Celeron® processor J1900 quad-core or J1800 dual-core. The CPU is located at the rear side of the motherboard, which further aids the heat-extraction process and simplifies maintenance procedures. This fanless embedded board ...
Read more

›