The Achilles Heel of the Mikroelektronika Hexiwear is its charging: the charging and USB connector are only designed for a limited number of plug-unplug cycles, and it does not have a wireless charging capability like the Apple iWatch. Until now! I have built a DIY wireless charging system for the Hexiwear ? : Wireless Qi Charging? IKEA!!!! I have been experimenting with wireless charing for a few weeks, in ...
Read more

›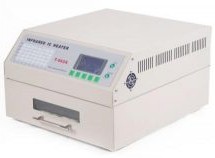 Proper reflow oven maintenance can extend its life cycle, keep the machine in good condition, and improve production efficiency and product quality. One of the most important tasks for properly maintaining a reflow oven is remove the built-up flux residue inside the oven's chamber. Although there is a flux collection system in modern reflow machines, there still is a big probability that flux will adhere to ...
Read more

›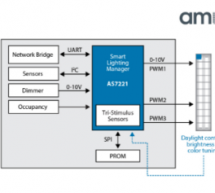 ams AG, a multinational semiconductor manufacturer and provider of high performance sensors and analog ICs, had announced the AS7221, an integrated white-tunable smart lighting manager that can be controlled through its network connection by means of simple text-based commands. [caption id="attachment_13466" align="aligncenter" width="352"] AS7221 Block Diagram[/caption] AS7221 is a networking-enabled IoT S ...
Read more

›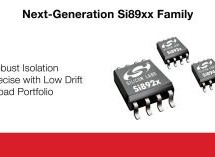 Silicon Labs has introduced a family of isolated analog amplifiers, voltage sensors and delta-sigma modulator(DSM) devices designed to provide accurate current and voltage measurement with very low drift across temperature. Based on Silicon Labs' robust, third-generation isolation technology, the new Si89xx family provides flexible voltage, current, output and package options to help developers reduce BOM c ...
Read more

›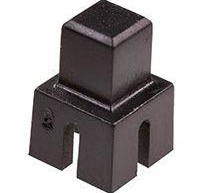 We already know, that Switches MEC Unimec switch in up to eight ways and also that they´re available as momentary or alternate (latching). UNIMEC switches feature perhaps only one "disadvantage" – that on the same PCB no other higher components can be used (which would be higher than the switch). If you´re satisfied with the UNIMEC features, but despite that you cannot use them in your application right for ...
Read more

›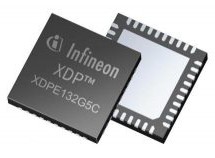 Adding to its high current system chipset portfolio, Infineon claims to offer the industry's first 16-phase digital PWM multiphase controller. The XDPE132G5C extends the existing portfolio which enables currents of 500 to 1000A and above for next generation CPUs, GPUs, FPGA and ASICs used in artificial intelligence (AI) and 5G datacomms applications. It has been introduced as CPU current requirements increa ...
Read more

›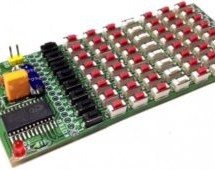 64 channels Infra-Red Remote Transmitter circuit build around PT2222M IC, The IC is pin to pin compatible with NEC uPD6122 respectively, the remote is capable of controlling 64 functions keys and 3 double keys. The PT2222M Infra-red remote control transmission ICs using the NEC transmission format that is ideally suited for TVs, DVD Players, Audio Equipment, Air Condition, etc. By combining external diode a ...
Read more

›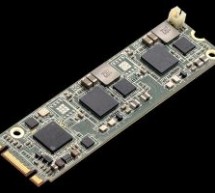 The AI Core XM2280 features two Intel Movidius Myriad X VPUs and is the first AI module from AAEON built to the m.2 standard. AAEON, an industry leader in AI Edge computing solutions, announces the release of the AI Core XM2280, expanding the family of UP AI Core X modules powered by Intel Movidius Myriad X. The AI Core XM2280 is the first in a series of AI modules from AAEON built to the m.2 standard, and ...
Read more

›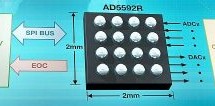 Multifunction data-acquisition systems have been around for a long time as stand-alone instruments, plug-in cards, cabled computer peripherals, and embedded in systems. Such systems are often designed with separate ADCs, DACs, and digital I/O devices. Many microcontrollers include ADCs and DACs, but that locks you into using that device. The AD5592R from Analog Devices combines all of these I/O functions, l ...
Read more

›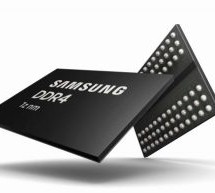 New 8Gb DDR4 Based On Most Advanced 1z-Nm Process Enables DRAM Solutions With Ultra-High Performance And Power Efficiency. Samsung Electronics, the world leader in advanced memory technology, today announced that it has developed a 3rd-generation 10-nanometer-class (1z-nm) eight-gigabit (Gb) Double Data Rate 4 (DDR4) DRAM for the first time in the industry. In just 16 months since it began mass producing th ...
Read more

›