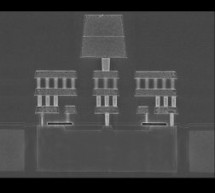 X-FAB Silicon Foundries SE, the leading analog/mixed-signal and specialty foundry today announced the availability of new high-voltage primitive devices targeted at the growing market for automotive 48V board net and battery management system (BMS) ICs. Covering voltages of 70V to 125V, these complementary NMOS/PMOS devices are based on the company's XT018 BCD-on-SOI (https://www.xfab.com/en/technology/soi/ ...
Read more

›
There are few items that have changed the world as much as the semiconductor. This material has revolutionized many areas of modern life, including the way in which businesses operate and so much so that it is hard to image how businesses managed beforehand without semiconductors. What is a Semiconductor? So, what exactly is a semiconductor? This is a material which has conductivity between conductors and n ...
Read more

›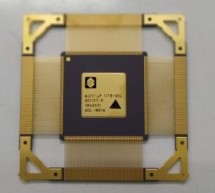 In this modern era, the electronics industry is incomplete without microprocessors. From daily household appliances to space exploration – microprocessors are accompanying us everywhere and making lives way easier. But, independently designing and manufacturing a processor is an extremely complicated task and done by only a few countries like the US, Italy, France, Japan, Taiwan, Singapore, Malaysia, etc. I ...
Read more

›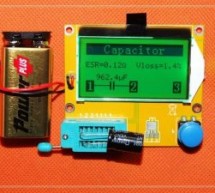 When I started to deal with Chinese electronics suppliers from websites like Alibaba, Aliexpress and Taobao, I discovered that there are huge amount of undiscovered tools from the Chinese market. They are not easily discovered, maybe due to the Chinese language barrier, especially when we deal with a Chinese website like Taobao or maybe because most of us are used to deal with known electronics distributors ...
Read more

›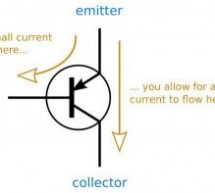 The PNP transistor is a mystery to many. But it doesn't have to be. If you want to design circuits with transistors, it's really worth knowing about this type of transistor. For example: Want to automatically turn on a light when it gets dark? The PNP transistor will make this easy for you. In my article how transistors work, I explained how a standard NPN transistor works. If you haven't already, I'd reall ...
Read more

›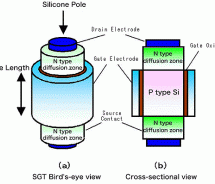 Intel co-founder Gordon Moore predicted in 1965 that the number of transistors per silicon chip would double every two years. This came to be known as Moore´s Law which has been proven accurate for the last fifty years. Many scientists argue that the law is soon to be broken because of physical limitations. The end of Moore´s law would mean a stagnation in computer processing and power and could cause econo ...
Read more

›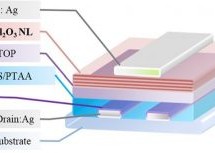 Amorphous silicon-based Thin-film transistors (TFTs) are the foundation of many modern-day technologies, such as smartphones and flat-panel TVs. Still, it comes with a few drawbacks like performance limitations due to limited carrier mobility. Provoking the researchers in search of something better. As a result, Organic thin-film transistors (OTFTs) were developed. OTFTs have solved the problem with carrier ...
Read more

›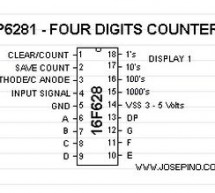 Just one PIC to use it as counter with multiple functions. Here is the pin information: PIN FUNCTIONS: CLEAR/COUNT - GND to clear count, VSS to count. SAVE COUNT - GND start from zero on power up, VSS continue last count. C CATHODE/C ANODE - GND to use COMMON CATHODE Display, VSS to use COMMON ANODE. INPUT - Signal in, pulses to count. As you can see, now you can use any 7 Segment Led Display. ...
Read more

›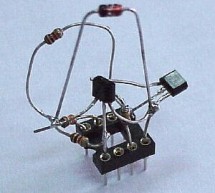 There're many, who built the Easy Programmer or C-52 EvaluationBoard, asking for the RS232C level converter chip, DS275. Many have changedto MAX232 instead, because of not available in his home. Here is anothersimple and cheap circuit using small signal transistor providing TTL toRS232C level converter. A circuit diagram shown above was used two small signal transistor,NPN and PNP transistors. Dash line sep ...
Read more

›