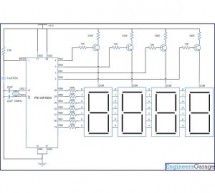 As explained earlier, a seven segment interfaced with PIC uses almost an entire port (minimum 7 pins) to display a value. But a real time application, like watch, calculator etc., usually requires at least 3-4 seven segments. In such a case it is not advisable to use a port of the controller for each seven segment. In these cases, multiplexing technique is used to work with more than one seve ...
Read more

›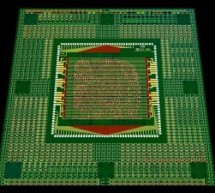 Did you know that researchers are looking for an alternative to silicon? Did you know in principle that Carbon Nanotubes processor could run three times faster while consuming about one-third of the energy of their silicon predecessor? The Engineers at MIT and Analog Devices have created the first fully programmable 16-bit Carbon Nanotube microprocessor. Since Silicon Transistor is no longer shrinking as it ...
Read more

›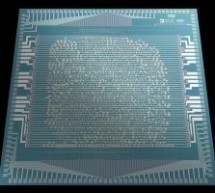 New approach harnesses the same fabrication processes used for silicon chips, offers key advance toward next-generation computers. by Rob Matheson | MIT News Office After years of tackling numerous design and manufacturing challenges, MIT researchers have built a modern microprocessor from carbon nanotube , which are widely seen as a faster, greener alternative to their traditional silicon counterparts. The ...
Read more

›
To meet the ever-increasing computational demands of AI, California based AI startup, Cerebras Systems, just recently unveiled its very first announced element claimed to be the most massive AI chip ever made. With an astounding measurement of 46,225 mm2 (up to 56.7 times more than the largest graphics processing unit) and more than 1.2 trillion transistors, the Wafer-Scale Engine from Cerebras Systems is t ...
Read more

›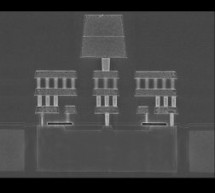 X-FAB Silicon Foundries SE, the leading analog/mixed-signal and specialty foundry today announced the availability of new high-voltage primitive devices targeted at the growing market for automotive 48V board net and battery management system (BMS) ICs. Covering voltages of 70V to 125V, these complementary NMOS/PMOS devices are based on the company's XT018 BCD-on-SOI (https://www.xfab.com/en/technology/soi/ ...
Read more

›
There are few items that have changed the world as much as the semiconductor. This material has revolutionized many areas of modern life, including the way in which businesses operate and so much so that it is hard to image how businesses managed beforehand without semiconductors. What is a Semiconductor? So, what exactly is a semiconductor? This is a material which has conductivity between conductors and n ...
Read more

›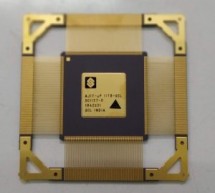 In this modern era, the electronics industry is incomplete without microprocessors. From daily household appliances to space exploration – microprocessors are accompanying us everywhere and making lives way easier. But, independently designing and manufacturing a processor is an extremely complicated task and done by only a few countries like the US, Italy, France, Japan, Taiwan, Singapore, Malaysia, etc. I ...
Read more

›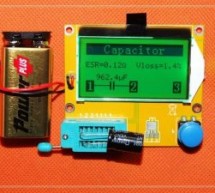 When I started to deal with Chinese electronics suppliers from websites like Alibaba, Aliexpress and Taobao, I discovered that there are huge amount of undiscovered tools from the Chinese market. They are not easily discovered, maybe due to the Chinese language barrier, especially when we deal with a Chinese website like Taobao or maybe because most of us are used to deal with known electronics distributors ...
Read more

›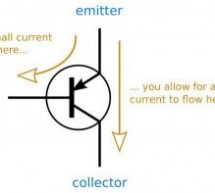 The PNP transistor is a mystery to many. But it doesn't have to be. If you want to design circuits with transistors, it's really worth knowing about this type of transistor. For example: Want to automatically turn on a light when it gets dark? The PNP transistor will make this easy for you. In my article how transistors work, I explained how a standard NPN transistor works. If you haven't already, I'd reall ...
Read more

›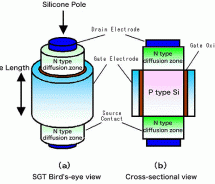 Intel co-founder Gordon Moore predicted in 1965 that the number of transistors per silicon chip would double every two years. This came to be known as Moore´s Law which has been proven accurate for the last fifty years. Many scientists argue that the law is soon to be broken because of physical limitations. The end of Moore´s law would mean a stagnation in computer processing and power and could cause econo ...
Read more

›