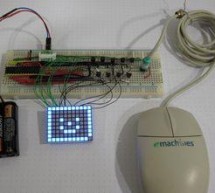 Maus PS2 mouse designed to test a circuit according to the movements led display beautiful works of various shapes can be removed pic16f726 microcontroller circuit is realized with software ps2 prepared by assembly the... Electronics Projects, PS2 mouse control PIC16F726 test circuit "microchip projects, microcontroller projects, " Maus PS2 mouse designed to test a circuit according to the movements led dis ...
Read more

›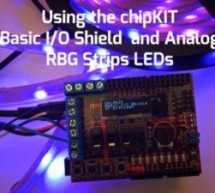 A few months ago I wrote a blog post about the chipKIT Basic I/O Shield and used Analog RBG Strips to demonstrate the the open drain FETs. This post is to give details on how to wire up the strip LEDs to the I/O Shield. You should already know how to program MPIDE before using this Instructable. Step 1: Gather Materials Gather your materials: Strip of RGB LEDs (12V) usually, you can get them fairly cheaply ...
Read more

›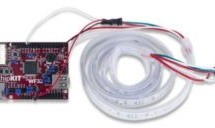 This Instructable will go over the steps involved in controlling the WS2812 LED strip using LabVIEW, LabVIEW MakerHub LINX, and chipKIT WF32. Note - This project can be done using the LabVIEW Physical Computing Kit which contains both LabVIEW Home Bundle and chipKIT WF32 here. Step 1: Materials 1) LabVIEW LabVIEW Home Bundle can be used for this project and is sold by Digilent. Otherwise, any LabVIEW versio ...
Read more

›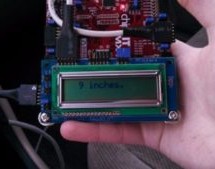 I've always thought it would be nice to have a car with a parking sensor. I don't want to spend that kind of money until I pay off my student loans. However I do have the materials to make one myself thanks to a class I took on microcontrollers. Part of my motivation is that my car doesn't make parking particularly easy. The back end is tall and it doesn't extend out very far so I'm usually too far or too c ...
Read more

›
There may come a time in your chipKIT explorations when you have to put some new firmware onto your board. Well, fear not. This Instructable will go through how to load firmware onto your board. (We're gonna be using the WF32) In order for us to upload firmware you'll need a few things. A chipKIT Board The Bootloader file The MPLAB X IDE chipKIT PGM Programmer/Debugger Accessory Items (This are included in ...
Read more

›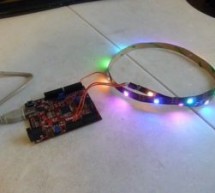 There has not been a simple addressable LED library for PIC32 microcontrollers until now! The PICxel library is an MPIDE library that handles the timing required to use addressable LEDs (WS2812, WS2811) or more commonly known as Adafruit Neopixels. Going through through a couple steps will allow your to get started with the PICxel library. What you will need: Digilent chipKIT (UNO32 or UC32) mini-USB cable ...
Read more

›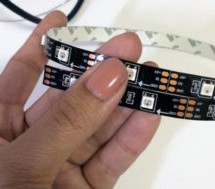 With all LEDs you will need a power supply, some sort of way to send a signal (usually a microcontroller) and method of connecting the LED to your system... Admittedly, that sort of explanation is all things pretty vague (as a description), so instead it's my opinion that the easiest way to explain the LEDs is to actually walk through a demonstration. Although you will be able to adapt many of what I explai ...
Read more

›
This instructable is meant to be a quick tutorial on installing LabVIEW, and hooking it up to a chipKIT. Documentation on how to do this already exists at LabVIEW Hacker.com. This instructable links to the information presented in the source, and puts it in instructable format with some additional commentary. It is up to you if you want to follow the original source or this instructable to set up LabVIEW fo ...
Read more

›
This in-depth guide will go over the steps required to connect the chipKIT WF32 to LabVIEW using LabVIEW MakerHub LINX. LINX is used to interact with common embedded platforms like Arduino, chipKIT and myRIO. Digilent sells a bundle that includes the chipKIT WF32 and LabVIEW HomeBundle called the LabVIEW Physical Computing Kit. Feel free to check out some of the other Instructables I have made to see some o ...
Read more

›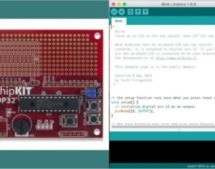 chipKIT boards typically have far more memory and computing power than many Arduino boards, and as a result, they are so much better at manipulating data. On the other side, the Arduino IDE is easy to use and understand. So what if we could interchange the Arduino board with the chipKIT while still programming with the Arduino IDE. Lets see what happens. The following instructable shows how to progra ...
Read more

›