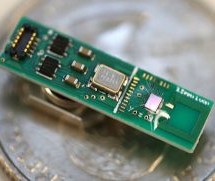 You're probably swimming in Bluetooth radio signals right now. But none of those are coming from the smallest, lowest-power end of the Internet of Things. These battery-powered and energy-harvesting millimeter-scale sensors are meant to last for years without needing replacement, but their radios can't muster the energy needed to communicate using even the lowest energy version of Bluetooth, called Bluetoot ...
Read more

›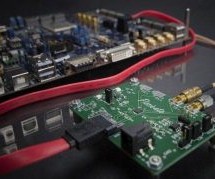 For the first time in history, a prototype radio has been created that is claimed to be completely digital, generating high-frequency radio waves purely through the use of integrated circuits and a set of patented algorithms without using conventional analog radio circuits in any way whatsoever. This breakthrough technology promises to vastly improve the wireless communications capabilities of everything fr ...
Read more

›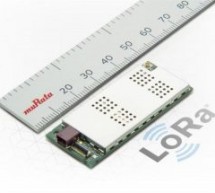 The release of the LBAA0ZZ1QM (US) & LBAA0ZZ1TY (EU) LoRa Pico Gateway 14-pin metal-shielded module has been announced by Murata. Supporting eight channels and available in two variants for use in either EU or US ISM bands, this ultra compact module measures just 55.0×21.0x3.4mm.  Designed as a single substrate low cost module that can enable the fast provision of low data rate LoRa radio links, the mod ...
Read more

›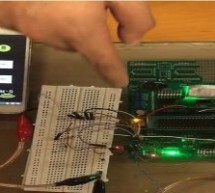 Esp8266 based home automation system project is designed to control home devices using Wi-Fi through a website or any android app which has internet connection. As you I have already posted a project on Bluetooth based home automation system and gsm based home automation system. Both these embedded system projects have limitation of distance and availability of network. For example in case of hc 05 based pr ...
Read more

›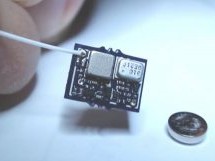 Dire situations require unpleasant solutions, an excellent example of this statement is spying and we have seen what the NSA has done in this regard. It goes against proper ethical character, however, it might be needed in certain circumstances. Usually, the first thing a person who wants to spy would do would be to check and closely monitor the internet presence or life of the party being suspected and pos ...
Read more

›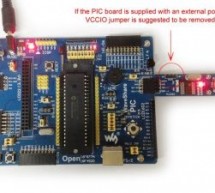 The microcontroller PIC16F887 has a build in USART (Universal Synchronous/Asynchronous Receiver/Transmitter) module. This module can be used as UASAT or UART. This small post shows an example for the usage of the UART protocol with PIC16F887 microcontroller. Hardware Required: PIC16F887 microcontroller MAX232 -- datasheet 4 x 10uF polarized capacitor Female COM port Breadboard 5V power source Jumper ...
Read more

›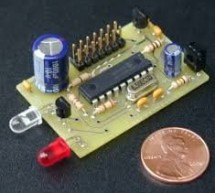 5-Channel IR remote control system using PIC microcontroller This topic shows how to make a simple infrared (IR) remote control system using the microcontroller PIC12F1822. This IR system has two circuits as known: IR transmitter circuit and IR receiver circuit. Both circuit based on the same microcontroller type which is PIC12F1822. This IR system uses NEC communication protocol. To see how the NEC protoco ...
Read more

›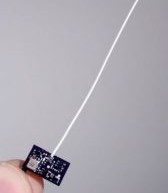 This is a little circuit that could be used to track an object up to 400m. It is essentially an SAW stabilized OOK modulated RF transmitter. The modulation is done with two low frequency ultra low power oscillators that activate the transmitter every two seconds for a short period. With the setup shown here I got up to 400m range. Current consumption is about 180uA average so it'll work for a couple of days ...
Read more

›
Description This project uses a MicrochipPIC microcontroller and an Infra-Red LED to act as a PC controlled cable TV changer. Operation The purpose of this is so that my MythTVPersonal Video Recorder (PVR) can change channels on the cable TV set-top box when making a recording. A very simple program on the computer sends the channel number over RS232 to this PIC based IR transmitter which creates the correc ...
Read more

›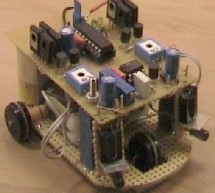 General description erberes is a small three wheel robot that avoids obstacles which it senses with its active infrared sensors. Each rear wheel has its own motor, the single front wheel is not powered. The robot steers "like a tank" by rotating the rear wheels in opposite direction. The sensors are built with infrared LEDs which are running at 36kHz and two 36 kHz remote control receiver modules. When the ...
Read more

›