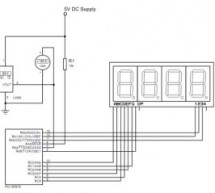 Hi friends, today we will see how to make temperature indicator using PIC microcontroller. The basic aim of this project is make you familiar with PIC microcontroller. It also explains how LM35 and 7 segment displays can be interfaced with PIC microcontroller. Components required: Following is a list of components required for temperature indicator using PIC microcontroller – mini project: PIC microcontroll ...
Read more

›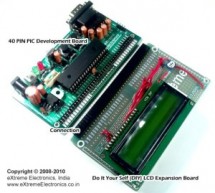 The are many cool sensors available now a days, ranging from IR distance sensor modules, accelerometers, humidity sensors, temperature sensors and many many more(gas sensors, alcohol sensor, motion sensors, touch screens). Many of these are analog in nature. That means they give a voltage output that varies directly (and linearly) with the sensed quantity. For example in LM35 temperature sensor, the output ...
Read more

›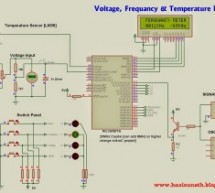 Features… Voltage, Temperature and Frequency can switching to each others using push buttons. Voltage Meter can measure DC voltage between 0v to 50v. Frequency Meter can measure frequency up to 65KHz. Temperature Meter can use between 00C to 1500C. Every functions can paused using push button. Instructions… Voltage meter –  Volt meter can measure dc voltages up to 50v. 5V is the maximum voltage can handle P ...
Read more

›
This design is a basic temperature control for refrigerators that has an electromechanical circuit. It specifically uses MC9RS08KA4CWJR microcontroller which has an 8-bit RS08 central processing unit, 254 bytes RAM, 8Kbytes flash, two 8-bit modulo timers, 2-channel 16-bit Timer/PWM, inter-integrated circuit BUS module, keyboard interrupt, and analog comparator. This project effectively controls temperature ...
Read more

›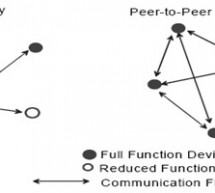 Project Summary An on-line monitoring system of temperature of conductors and fittings based on GSM SMS and Zigbee is produced in this project, by which the temperature of conductors and fittings can be monitored in real-time and some accidents caused by the increased temperature can be avoided. The principle and the feature of GSM SMS and Zigbee communication are analyzed. The construction of this system i ...
Read more

›
You might have come across several applications where we need to control a specific device based on analog parameter. This Embedded system works in a similar concept where we are about to control the speed of a DC motor using based on the external temperature. The rise in temperature will result in increase in speed of the motor and vice versa. These type of Temperature controlled fan systems can generally ...
Read more

›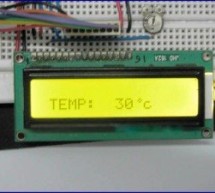 A Digital Thermometer can be easily constructed using a PIC Microcontroller and LM35 Temperature Sensor. LM35 series is a low cost and precision Integrated Circuit Temperature Sensor whose output voltage is proportional to Centigrade temperature scale. Thus LM35 has an advantage over other temperature sensors calibrated in Kelvin as the users don't require subtraction of large constant voltage to obtain the ...
Read more

›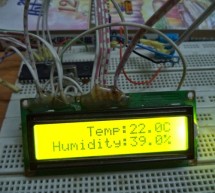 After interfacing the DHT11 with Arduino uno board at the following post: ARDUINO Humidity & Temperature Measurement Using DHT11 Sensor Now we are going to see how to interface this sensor with microchip pic16f877a. There are some descriptions of how this sensor work  in the above link A brief description of the code: The code is written using MikroC compiler.  First we must send a start signal to the s ...
Read more

›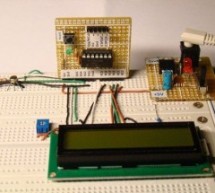 Introduction A digital thermometer is a good choice of project for beginners who just stepped in to the world of microcontrollers because it provides an opportunity to learn using sensors to measure the real world signals that are analog in nature. This article describes a similar project based on a PIC16F688 microcontroller and an LM35 temperature sensor. LM35 is an analog sensor that converts the surround ...
Read more

›