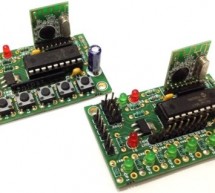 The 6 Channel RF Remote Controller designed using CC2500 RF Transceiver modules and PIC16F1847 micro-controller from microchip. Transmitter provided with 6 tact switch, 4 Address Jumpers to pair multiple unit so they don't interfere with each other. Board provided with power LED, valid transmission LED. Project works with 5 V DC, On board LM1117-3.3V regulator for CC2500 Module.  Two in one PCB can be used ...
Read more

›
All remote controlled projects from this site can be controlled with remote controls which use the RC5 protocol, like the TV-remotes from Philips. When all buttons from such a remote are in use then you could make a remote control by yourself. Your own build remote control with only one button or maybe you want to build a remote with more then hundred buttons. It is possible, however, you need the PIC Basic ...
Read more

›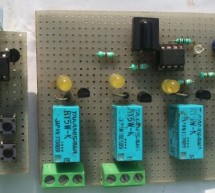 This little project will demonstrate how you can use NEC IR protocol based TV, DVD or VCR remote control to control you home appliances like fan bulb or virtually anything. There are lots of projects out there to accomplish this task but i have to write my own code because of too many requests on IR infrared Remote Control Relay Board with PIC12F675 Microcontroller. There are a number of consumer Infrared p ...
Read more

›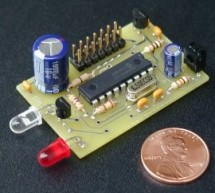 IRMimic features: Simple to train - Can learn up to 16 IR commands, and each can be in a different format/protocol Two different operating modes - Keypad or MCU interface LED indicator output - Indicates training is complete Small size - 18 pin DIP IC Chip operates from 3-5 volts DC Standby mode permits battery operation Can learn many different IR remote control protocols.  Not limited to a few specific on ...
Read more

›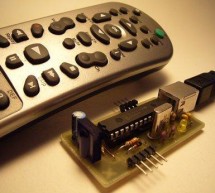 ow that we listen to MP3s, and watch XVIDs or x264s, a computer is the entertainment center in at least one room of most homes. Unless you have a special HTPC, though, you're probably stuck using the keyboard to pause, change the volume, and fast-forward through annoying Mythbusters recaps. PC remote control receivers range from ancient serial port designs (who has one?) to USB devices not supported by popu ...
Read more

›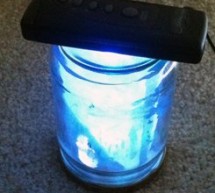 I wanted to play around with something IR remote-controlled, so I decided to make a remote-control mood light. There were two parts to the project: making the remote and making the light. For the remote, I tore down a remote control for a floor fan, removing all its insides, and replacing it with mine. I used a PIC12F1840 micro for the remote, mostly since I have a lot of these lying around. For the receive ...
Read more

›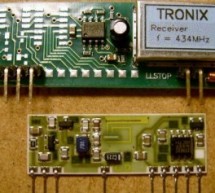 Control up to 8 devices by this easy constructable remote control. It can work as a radio or infrared remote control, depending on the components. Each device output can be configured to be momentary (turned on while you press the button) or latched. Latched outputs can be toggled on/off by one button per channel, or turned on and off by two buttons per channel. Try it now, before building! Click on the tra ...
Read more

›
The lamp in my bedroom is a very cheap lamp from Wal-Mart. It stands in one corner of my room, opposite of the door. This is where the problem is: If it is dark, I have to walk across the room, not trip on anything, find the small knob to twist to turn on the lamp, walk back towards whatever I need to do in the room. That is a whole lot of unnecessary walking. As can be imagined, this annoyed me. I decided ...
Read more

›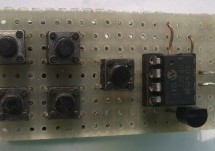 Introduction  This little project will demonstrate how you can build NEC protocol based Infrared Remote Control to use with various NEC Protocol IR receivers. actually there are lots of projects out there to accomplish this task but i have to write my own code because of too many requests on this IR(infrared) Remote Control Relay Board with PIC 12F675 Microcontroller   people keep asking "Where is the Trans ...
Read more

›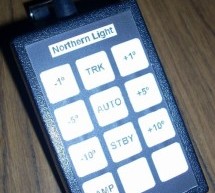 I had designed a remote unit for my ST4000+ autopilot. It did prove out the concept and I used it a lot, but it sported an unsightly coil cord (and of course unsightly coil cords have no place on boats) so I decided to build a wireless remote. The system (handheld Tx unit and stationary Rx unit) is based on a pair of microcontrollers and a pair of 433MHz radios. The keypad/transmitter is on the left. It con ...
Read more

›