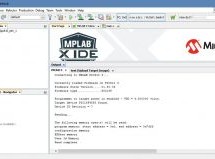 MPLAB® X Integrated Development Environment (IDE) is a software program that runs on a PC (Windows®, Mac OS®, Linux®) to develop applications for Microchip microcontrollers and digital signal controllers. It is called an Integrated Development Environment because it provides a single integrated "environment" to develop code for embedded microcontrollers. MPLAB X IDE brings a host of features to enhance the ...
Read more

›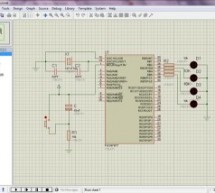 The recent trends in the advanced technology are helpful in developing most advanced electronic gadgets. Most of  these electronic devices are developed using microcontrollers. The microcontroller is an electronic component, which is programmed to perform various control operations. There are various kinds of microcontrollers available, such as 8051, AVR, ARM, and PIC microcontrollers, etc., which are progr ...
Read more

›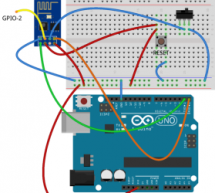 Hi folks, now I'll teach you how to make your programmer to the ESP-01 and ESP-201, (perhaps serve with other models) using an Arduino UNO, a few cables and optionally a button and a slide switch, in my case I use them because I had available, with this programmer able to upload the Arduino sketches and any other firmware (AT, LUA, Espruino, etc). Okay, let's start, first do the following circuit. Optionall ...
Read more

›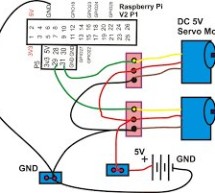 In our first program , we will simply sweep the servomotor from CCW to CW and then sweep back. The program will be kept simple as to demonstrate the priniciples of controlling a servo with a the PIC Basic language. The schematic can be seen in figure 2 (below). The variable pw controls the pulsewidth, and is started at 100 (extreme left, -45 degrees). The program sends the pulse out to the servo, and then i ...
Read more

›
If you ever wanted to do a project involving microcontrollers, the first thing you need is a microcontroller, and programmer. Many commercial PIC programmers exist. These programmers cost anywhere from 25 to 250 dollars depending on how many different PICs are supported and how greedy the manufacturer is. In my other article, I gave a great review for the Microchip PIC32 starter kit, which includes the chip ...
Read more

›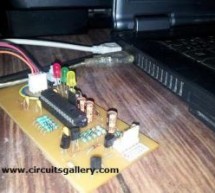 This DIY PIC programmer is a continuation of our PIC programming basics tutorial. By using this USB PIC programmer, you can program microchip PIC series of 10F, 12F, 16F, 18F, 24F, 30F. This is also an EEPROM programmer as it supports 12Cxx EEPROM. The main component of this PIC microcontroller programming circuit is a PIC182550 microcontroller which controls the overall circuit. Serial port PIC programmers ...
Read more

›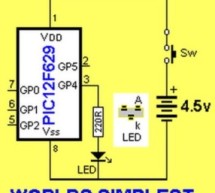 This is where you start with programming. Build the PIC Programmer MkV and build the World's Simplest circuit on a PC board for a PIC12F629 chip, LED and resistor. When the World's Simplest Program is "burnt" into the chip, the LED will flash. This is not a "normal" program as the Watch-Dog Timer has been turned ON and after 18mS it resets the chip to "org 0X00" and the program executes the 8 instructions a ...
Read more

›