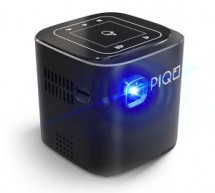 For all those entertainment lovers who would like to watch their videos on a large screen, portable projectors such as the DeepLee DP300 mini projector and APEMAN mini portable projector were created. However, most of these existing projectors have some common issues such as the use of long cables or an inability to connect to Wi-Fi, but all those belong to the past. The Pico Projector team which has been i ...
Read more

›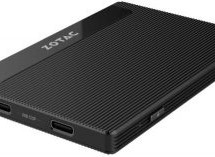 One thing I love about the computer industry is that the records are meant to be shattered. You can never wear the crown for long period, it is like Game Of Thrones, but unlike this, you never last on that throne and in the Mini PC Industry, thrones are meant to be shaken. A few times last year, we talked about the Mi Mini PC Project, a powerful mini computer with focus on it's size. The Mi Mini PC despite ...
Read more

›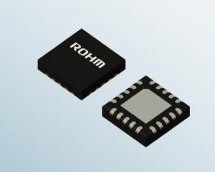 Ultra-compact high reliability design eliminates heat generation, improving safety and energy savings in industrial equipment23 ROHM has recently announced the availability of the industry's smallest contactless current sensor, the BM14270MUV-LB. It achieves minimum power loss (no heat generation) in an ultra-compact size, making it ideal for industrial equipment and consumer devices that detect operating c ...
Read more

›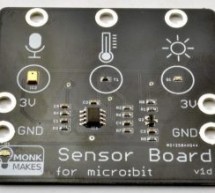 The MonkMakes Sensor Board for micro:bit allows you to sense sound level, temperature and light level. Features 3V and GND connections can be made from either side and allow you to power a second board such as the MonkMakes Relay Board or MonkMakes Speaker. LED 'power on' indicator Reverse polarity protection All three sensors are analog and can be connected to pins P0, P1 and P2 using alligator clips. Gett ...
Read more

›
This is the first post of a 3-part series about reading out an SMA solar inverter over Bluetooth and displaying some readings every few seconds. Long-time readers may remember the Solar at last weblog post from several years ago and the SMA Relay, based on a JeeNode v6. The Bluetooth readout code was derived from Stuart Pittaway's Nanode SMA PV Monitor code. This project is for a friend who's birthday is co ...
Read more

›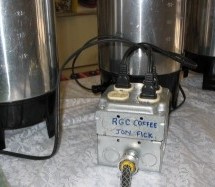 Introduction The problem was this...at Redeeming Grace Church we were meeting in a public school prior to moving in to our permanent facility. Each Sunday morning we would bring in three large percolating coffee pots to brew regular, decaf, and hot water for the mid-service break time. Each pot drew 9 amps. Because the average 120VAC power receptacle "outlet" in the USA is protected by a 20-amp breaker, thr ...
Read more

›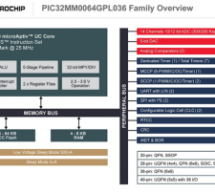 For applications demanding low power and longer battery life, the PIC32MM has sleep modes down to 500 nA. Applications with space constraints will benefit from the small 4x4mm package options. The PIC32MM devices include core independent peripherals, designed to offload the CPU for lower power and flexible system design, such as Configurable Logic Cells (CLC) and Multiple-output Capture Compare PWMs (MCCPs) ...
Read more

›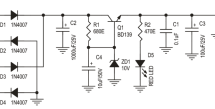 9-VDC-POWER-SUPPLY-G015 Tiny low current 9 VDC Regulated Power supply designed around bipolar transistor and zener diode. The circuit is known as series voltage regulator or emitter follower voltage regulator. The unregulated supply fed to input and the circuit regulate the voltage and provide constant 9V DC, 250mA. The zener diode provides the reference voltage to the base of the transistor. This is very s ...
Read more

›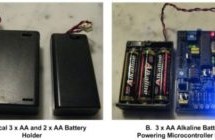 A good power supply is an essential subject to the microcontroller's base project; it's like a heart that gives a life to our microcontroller. Sometimes we take it for granted the important of having an adequate power supply to our microcontroller project and this can lead to the unexpected result or behavior from the circuit. In this tutorial we will learn the principal of powering our microcontroller and ...
Read more

›
Linear Technology has put the whole of a supercapacitor power back-up system on one chip. Rated at 2A, it will back-up a voltage rail (Vsys) between 1.71 and 5.25V. Key to the chip, called LTC3110, is a 1.2MHz four-switch bi-directional dc-dc converter that both charges the capacitor and can also extract almost all of the energy remaining in it – as it keeps on switching until the capacitor has only 100mV l ...
Read more

›