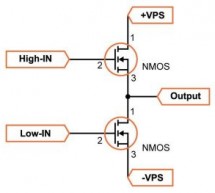 The mighty Class-D amplifier—build one yourself and be amazed by its efficiency. The heat sink barely gets warm! Have you always wanted to build your own audio power amplifier? An electronic project where you not only see the results but also hear them? If your answer is yes, then you should continue reading this article on how to build your own Class D amplifier. I will explain to you how they work and the ...
Read more

›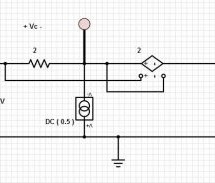 Determine the power absorbed by the VCVS in the figure. Solution: The VCVS consists of an open circuit and a controlled-voltage source. There is no current in the open circuit, so no power is absorbed by the open circuit. The voltage vc across the open circuit is the controlling signal of the VCVS. The voltage Vc (across 2 ohm resisitor) measures vc to be vc = 2V. The voltage of the controlled voltage sourc ...
Read more

›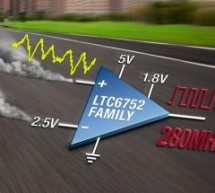 Features Very High Toggle Rate: 280MHz Low Propagation Delay: 2.9ns Rail-to-Rail Inputs Extend Beyond Both Rails Output Current Capability: ±22mA Low Quiescent Current: 4.5mA Features within the LTC6752 Family: 2.45V to 5.25V Input Supply and 1.71V to 3.5V Output Supply (Separate Supply Option) 2.45V to 3.5V Supply (Single Supply Option) Shutdown Pin for Reduced Power Output Latch and Adjustable Hysteresis ...
Read more

›
Description USB Power Delivery is a cool standard for getting lots of power—up to 100 W—from a USB Type-C port. Being an open standard for supplying enough power to charge phones, laptops, and just about anything else under the sun, USB PD is poised to greatly reduce the amount of e-waste produced worldwide from obsolete proprietary chargers. Unfortunately, like all USB standards, it's quite complex, puttin ...
Read more

›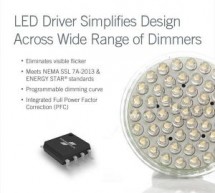 Single-Stage Primary-Side-Regulation PWM Controller for PFC and Phase Cut Dimmable LED Driving The FL7734 is a highly integrated PWM controller with advanced Primary-Side-Regulation (PSR) technique to minimize components for low power LED lighting solutions. Using the innovative TRUECURRENT technology for tight constant-current control, it enables designs with constant-current (CC) tolerance of less than ±1 ...
Read more

›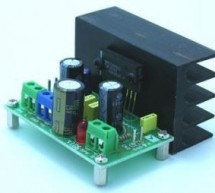 This project is a 10W Stereo Audio Amplifier based on TDA1521 IC. DESCRIPTION The project built around Philips TDA1521 IC, The project provides high quality audio 2X10W Audio output. The device is especially designed for mains fed applications, (e.g. Stereo TV Sound and Stereo Radio). The circuit designed for asymmetrical power supply systems. SPECIFICATIONS It has few external components Input muted during ...
Read more

›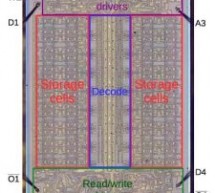 Intel's first product was not a processor, but a memory chip: the 31011 RAM chip, released in April 1969. This chip held just 64 bits of data (equivalent to 8 letters or 16 digits) and had the steep price tag of $99.50.2 The chip's capacity was way too small to replace core memory, the dominant storage technology at the time, which stored bits in tiny magnetized ferrite cores. However, the 3101 performed at ...
Read more

›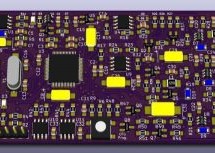 After using the Microchip tools to program and debug the projects I work on, I wondered about creating my own programming/debugging module that I could put on my own boards – just like Microchip does with their starter kits and such. As I became more interested in that idea, I began to search the web to see if anyone else had already done something similar. Initially, I found lots of posts regarding the 2nd ...
Read more

›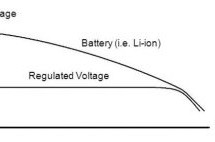 All electronics projects need power. Power can come from either stored energy in a battery, or directly from mains AC voltage or DC power from renewable sources such as solar energy. Power Management ICs (PMICs) help manage the power requirements in a system including scaling voltages, battery charging, and DC-DC conversion. Choosing the right PMIC can make a difference in whether the final product becomes ...
Read more

›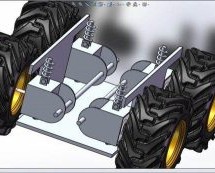 Week 01 January 9, 2013 (1 hour): Meet as a team after class to discuss preliminary project proposal.it is decided that we are going to build up a vehicle like a Google street car. January 10, 2013 (2 hours): Met as a team after class to finish writing preliminary project proposal. First version of PSSC is confirmed. WEEK 01 SUMMARY Accomplishments: Submitted preliminary project proposal. Weekly Work Total: ...
Read more

›